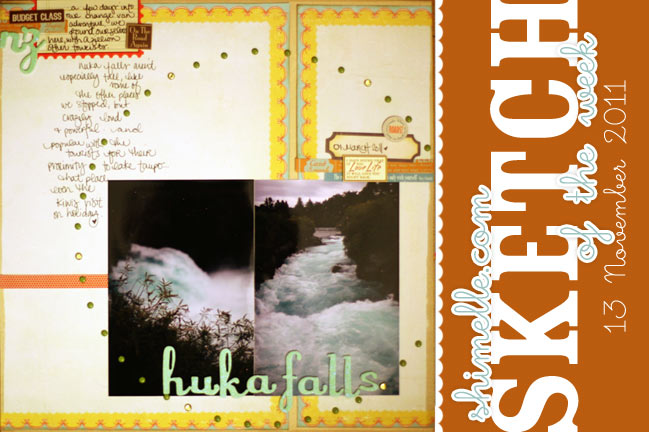 A crafting weekend here wouldn't be right without a sketch, would it? So a sketch this week with two examples – one travel page and one Christmas page, complete with silly childhood photo!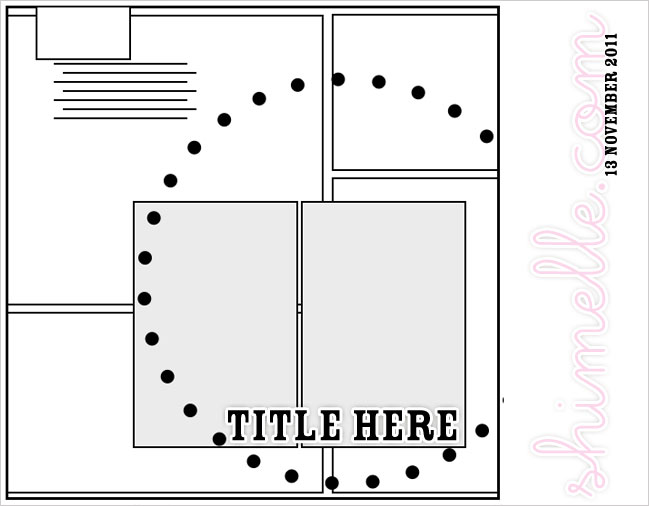 This sketch will work with any paper you like, but it's particularly useful with patterned papers with a framed edge. I find those papers such a challenge with the frame around the edge, but easier when the frame can be turned inside-out as it were! I used two portrait 4×6 prints on this example and one 4×5 Polaroid on the example below, but this sketch will work with a variety of photo options, so adapt it to the pictures on your desk.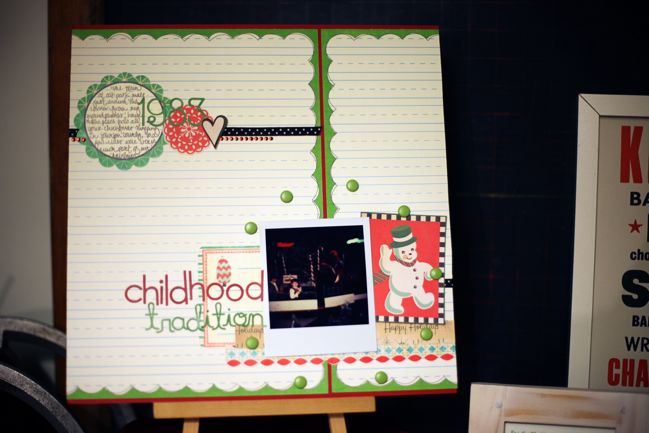 Of course, this is Christmas crafting weekend so it just wouldn't be right to not include a Christmas take on the sketch!
Your challenge: use this sketch to create a holiday-themed layout OR to prepare a page in your Christmas journal, ready for photos and journaling later. Take a picture and upload your page to your blog or an online gallery. One randomly selected entry will win a $10 gift certificate to Two Peas in a Bucket to go shopping for scrapbooking supplies! Entries close next Sunday, the 20th of November.




Read more about: sketch-of-the-week online-scrapbooking-weekend
13 November 2011

Next post: The state of this scrapbooking space
Previous post: Writing memories on scrapbook pages