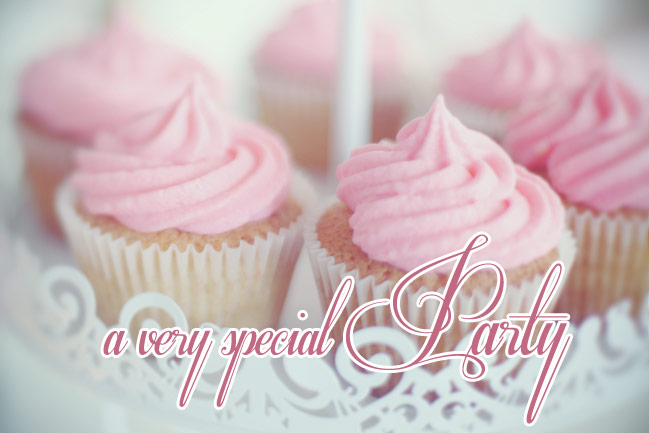 You may have noticed, I am rather fond of pretty paper. What you might not know is when I say 'pretty paper' aloud, it is almost always immediately followed by a wistful sigh. Pretty paper inspires me. It's such a simple thing and yet such a fabulous bonus in life. Why yes, I do have significant gratitude for pretty paper. So much that this is all leading to a brand new online scrapbooking class.
If you are also a fan of such things, I invite you to a party. The Pretty Paper Party. A four week celebration of pasting pretty paper to other pretty papers in an aesthetically pleasing manner. Would you care to join me?
The party kicks off next Monday, and lasts four weeks. Specifically, that's the 17th of October to the 12th of November, but as with all shimelle.com classes, participants have full and permanent access to all the class materials so you can access them at any time. Party favours include…
…25 PDF prompts loaded with brand new and exclusive scrapbook pages and papercraft projects.
…an exclusive video series to show specific techniques step by step.
…members-only message board to mix with other party-goers and share your work.
And of course there are also some other goodies along the way, because the best of parties always have an element of surprise to keep you inspired!
The guest list to the party is shaping up to be rather special too! I'm very excited to be highlighting the work of dozens of my favourite scrapbookers from all over the globe. These special guest artists have shared their love of pretty paper and created brand new scrapbook pages to share with you, and I know you'll love their tips and the variety of crafting styles they bring to the party! Single pages, double pages, minibooks, cards, simple elegance and artful complication? They are all coming to the party and hoping to meet you there!
You don't need any special supplies at all. We'll be using what we have on hand and busting that stash! You will want plenty of pictures ready to scrap, and they can be any theme so it's perfect for what suits your needs: work on one themed album or make a stack of pages, each on a completely different topic.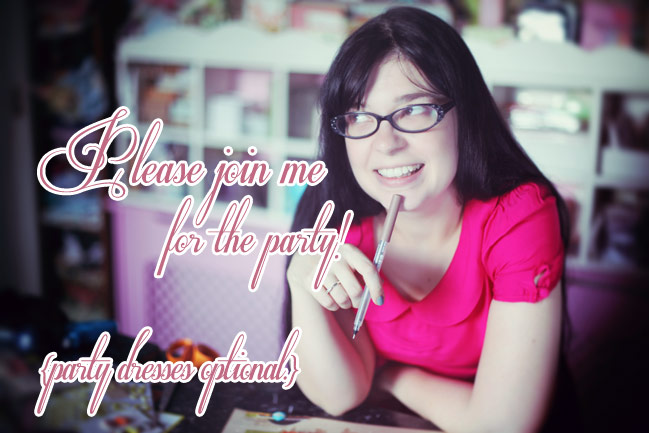 Every papercraft lover is cordially invited to the party – but how do you know if this is the perfect date for your social calendar?
…do you want to make more from your investment in your craft supplies (especially your paper stash)?
…do you have a big stack of pretty paper (colours or patterns) that you know you should be making into beautiful things but somehow it hasn't happened yet?
…would you love to learn secrets of mixing patterned papers, creating colour combinations or bringing new life to the oldest sheets in your pretty paper collection?
….do you love to scrapbook and love paper and would just love the idea of creating with a group of people for four weeks?
If any of those apply to you, then make room on your calendar and join us for Pretty Paper Party!
The party starts one week from today, so send your RSVP by signing up and get ready for all sorts of creative fun! You can register in your choice of British pounds or US dollars – just click the button for the currency you prefer. If neither of those are your currency, you are still welcome to the party! Just choose whichever you prefer and the payment system will automatically convert it to your currency when you pay.
You can pay your class registration by credit/debit card or Paypal account, and both options are shown on the screen that follows. Please be sure to enter a valid email address as part of your payment so your prompts can be delivered to your inbox. If you would like to gift the class to a friend, please provide her email address. (You can email it to me if you like.) Class registrations are processed by an actual person (me!) and can take up to 24 hours, though it's usually much faster.
I'm proud to donate £1 of every class registration to the Plan Girls' Fund, which supports girls in developing nations, provided education, improving living conditions and passionately working to break the cycle of poverty and gender discrimination. The donation from September's class equated to a year of schooling and living expenses for five girls, and I'm excited to continue to support this amazing cause.
I'd love to see you at the party! Get clicking and sign up – for this party, it's great to be fashionably early!
More details and sneak peeks as the party draws near!

Read more about:
10 October 2011

Next post: Making cards with American Crafts Patchems
Previous post: Scrapbooking Giveaway Winner