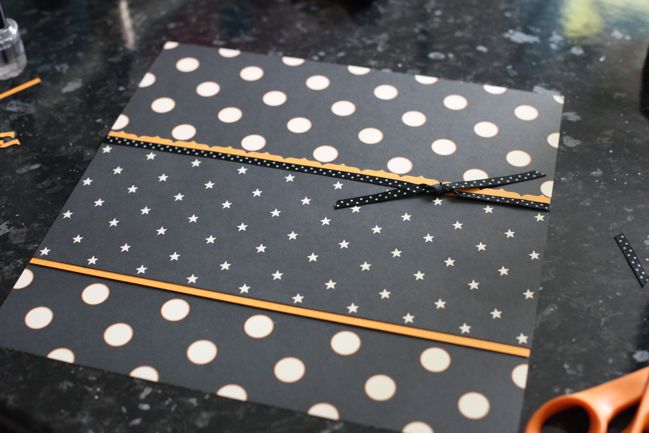 Not sure it can get much simpler than this starting point! 12×12 for the background, 4×12 for a border piece then add a mat behind that and use a border punch on one side, plus a length of ribbon along that punched border!
But now… where do you take it from here? Make something and let us see!
Back later – feeling better but now off for some birthday fun!

Read more about: scrapbook-starting-points
08 October 2011

Next post: Scrapbooking Starting Point :: Instant Imperfection
Previous post: Scrapbooking Giveaway Day