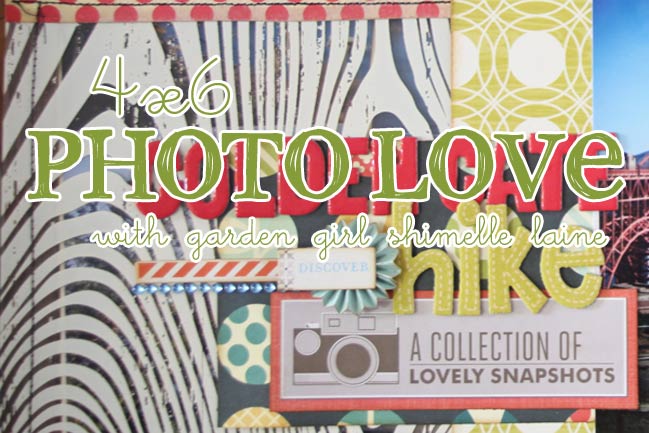 All class content ©twopeasinabucket.com. Click here to view supplies and download this month's PDF.
It's the thirtieth of the month, so that means it's time for a brand new edition of 4×6 Photo Love! Since it's the ninth month of the year, we're scrapbooking nine 4×6 prints on one scrapbook page. Grab some photos and join in the fun!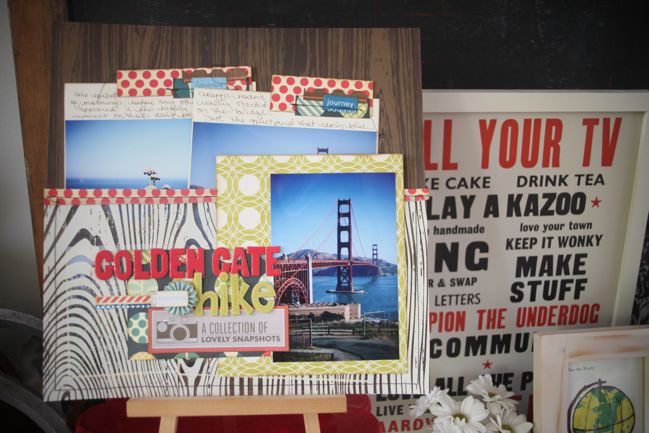 This month's design principle is a pocket page, perfect for a transparency! Eight of the photos are adhered to cardstock and they can easily be removed from the pocket through the top of the page protector, so there's no need for customisation this time. Of course, the pocket can hold more things if you like – more space for writing or even more pictures.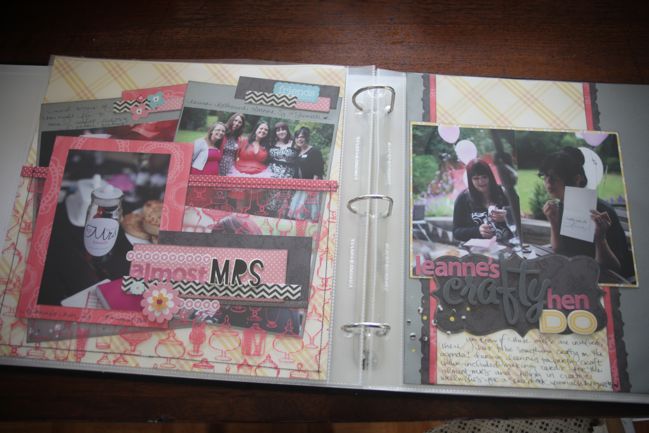 You might recognise that layout on the right from a recent sketch. It turned out that I had nine photos remaining from that event, so it seemed the perfect pick – plus I could take my inspiration from the colours and patterns from that page I had already created. It's not a true double-page spread but a happy circumstance that the two can look coordinated across the page divide. You can see how I picked the supplies and how I made the layout in this month's video.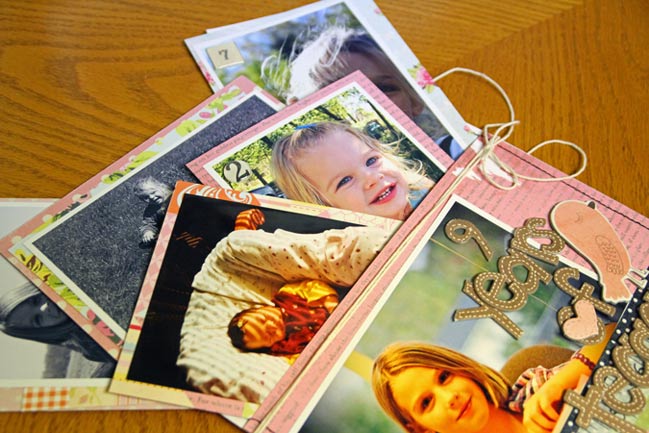 This month I'm delighted to be joined by special guest Mandy Koeppen. Mandy has created two pages this month – one in 8.5×11 and one in 12×12 – so there is something for everybody! Find her first page here...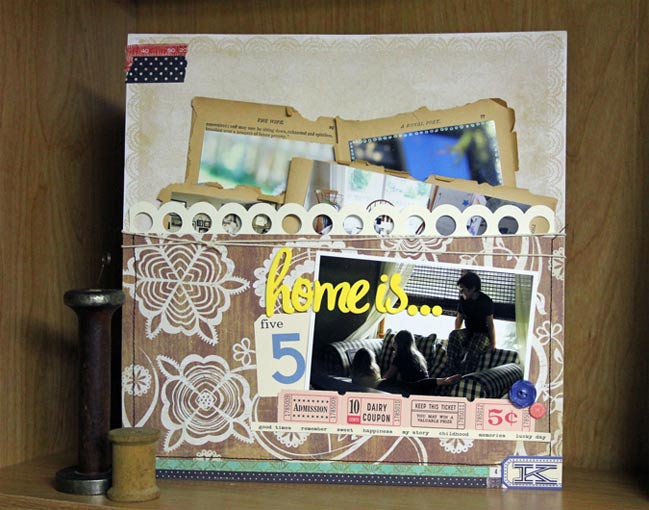 …and her second page here. I love how Mandy incorporated her favourite border punch into the design and got creative with the papers to hold her photos inside the pocket.
Now it's your turn…
Every month, there are two ways to win a prize for participating in 4×6 Photo Love! The first is at Two Peas: create your page and upload it to the gallery. Be sure to tick the box for this challenge in step four of the upload process. One participant will win a gift certificate to Two Peas to go shopping for whatever you like. But there's a second chance to win right here: on this post, leave a comment with a link to your page (in the gallery at Two Peas or on your blog, whatever you prefer) and one of those links will win Two Peas shopping money too! The deadline for both is the 29th of October.
Congratulations to Lisa for winning the draw for last month's eight photo class! (Lisa, you will receive your gift certificate by email.) Will you be next? Just choose nine 4×6 photos to scrap and follow along with this month's class prompt.
xlovesx
PS: Feel free to grab the button there on the left for your blog or to share this class with a friend – since it's free, the more the merrier! And you're welcome to use any supplies and any photos, so there's no boundaries to your scrapping with this year-long project.

Read more about: 4x6-photo-love two-peas-in-a-bucket
30 September 2011

Next post: Scrapbook Giveaway Day
Previous post: Scrapbooking Sketch of the Week