Any day now, this lovely friend of mine is going to Instagram from the hospital with a picture of a brand new baby girl, and although she wasn't going to have a big party, I may have been quite excited at an excuse to cover my house in pink and throw the teeniest of baby showers.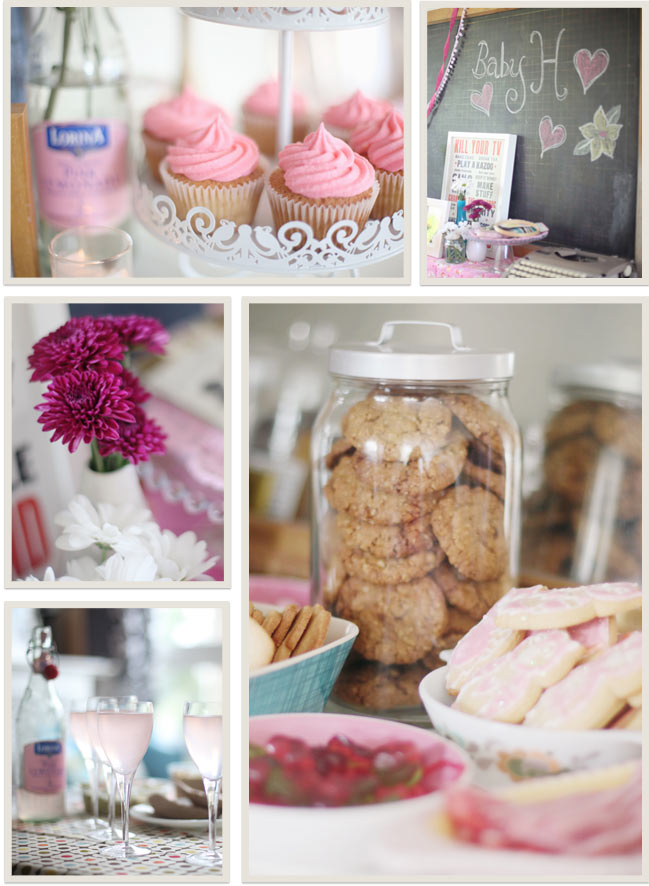 I think we managed to fool Laura (or at least she didn't let on if she figured it out!) by inviting her for a day of lunch and photos and crafting with the girls, which isn't an unheard of thing in our world. But usually when the girls arrive, there are not pink tissue-paper pom-pons hanging from the ceiling and a dozen types of pink sweets in bowls. So the four of us sipped pink lemonade and got crafty with a bit of baby wardrobe embellishing. Thanks so much to Leanne and SJ for your party-throwing and secret-keeping assistance!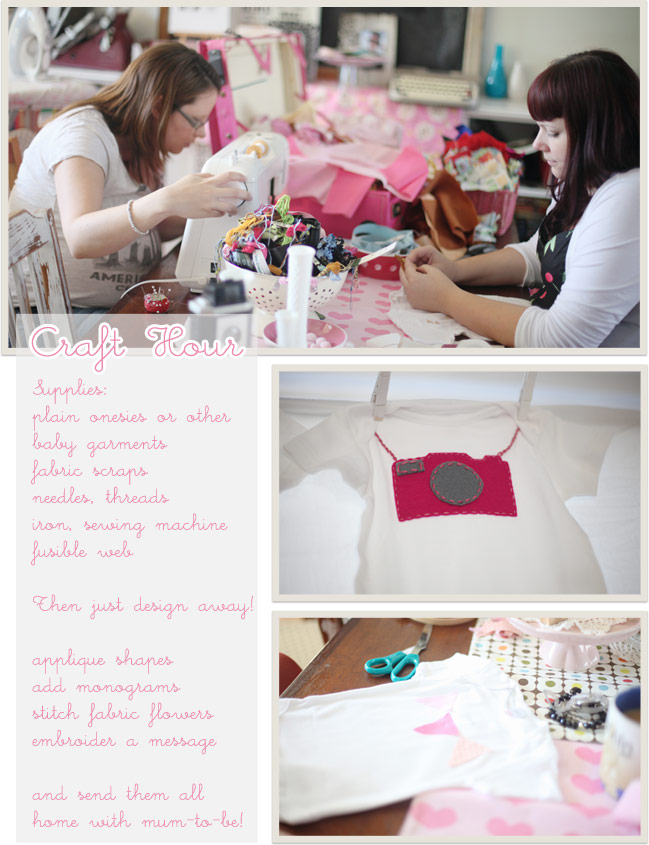 First of all, we always reserve the right to spend more than an hour on craft hour. We just like the name.
Second, a bit of DIY onesie creating is super easy and fun and it's inexpensive enough that it doesn't matter if something goes terrible wrong and you need to just bin one and start again. It's actually best to find the bargain baby clothes because the more 'named' brands stitch logos on their baby clothes and seriously, does a newborn really need to be advertising for a giant chain? And if you or someone you know has a bit of a fabric scrap collection and they aren't too precious about it, you can just work from that without needing to buy specific fabric. The clothes are tiny so most everything just takes small scraps of fabric. Cut things to whatever shape you want (and if you're not a dab hand at drawing them, you can print out a variety of shape templates by searching for colouring book pages) and then either use fusible web to iron it to the onesie or you can sew it on by machine or by hand. Even with just four of us we had quite a mix of techniques, with an appliqued camera, a fabric-pieced fox, a monogram, fabric flowers and bunting. All very cute and in a variety of sizes so Baby H should be clothed in custom gear for quite a while!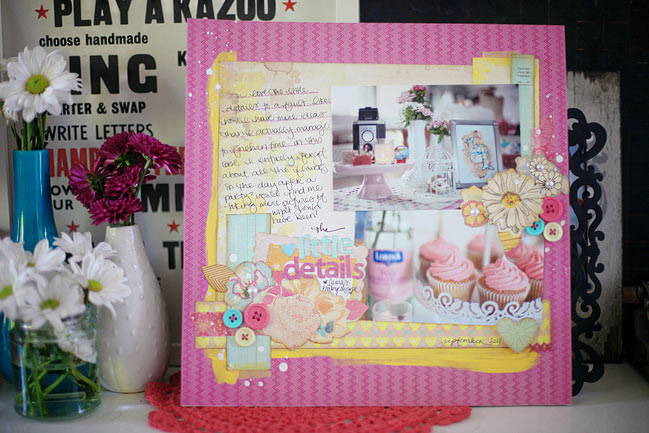 And of course all that photo-fun isn't complete without lashings of pink patterned paper, pearls and paint. But mostly I wanted to share some pink cupcakes with on a Monday morning! Please enjoy one in your choice of vanilla or blackberry, and of course – completely carb- and calorie-free!
Have a beautiful week!
xlovesx

Read more about: photography
19 September 2011

Next post: Scrapbooking Giveaway Winner
Previous post: Scrapbooking Starting Point :: Our Autumn Escape