A little red, a little black? Has to be a whole bunch of Jenni Bowlin! This week's sketch of the week comes from this page I made for the JBS blog. Lots of layers in limited colour scheme, and for this page a mix of old collections and newly released products. (I love that about JBS papers – new releases always mix well with older stuff!)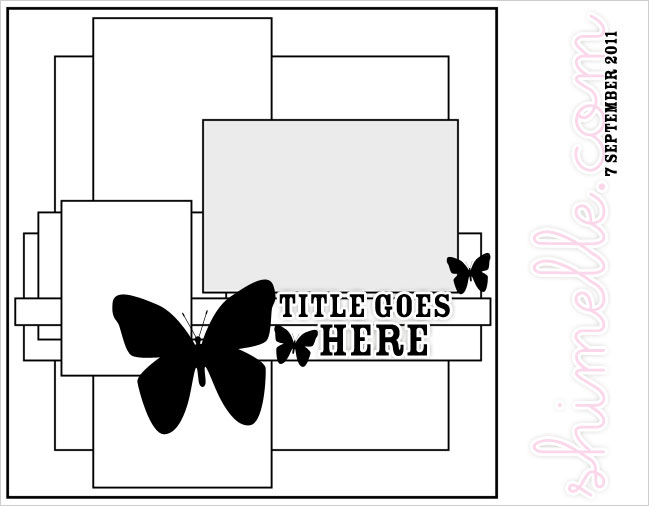 I worked on this sketch with just a single 4×6 photo, but it could easily be adapted to two or three 4×6 photos or a collection of smaller prints. Two portrait shots would sit in the same place as the single photo, or for three landscape images you could stack them in a row and move the title to the left. One photo or several – feel free to change it up to make it work for you! And of course the butterflies can be absolutely any embellishment you like.
As always, the weekly sketch is no-stress and just for fun! If you use it, I'd love to see, so please leave a link if you post your page online.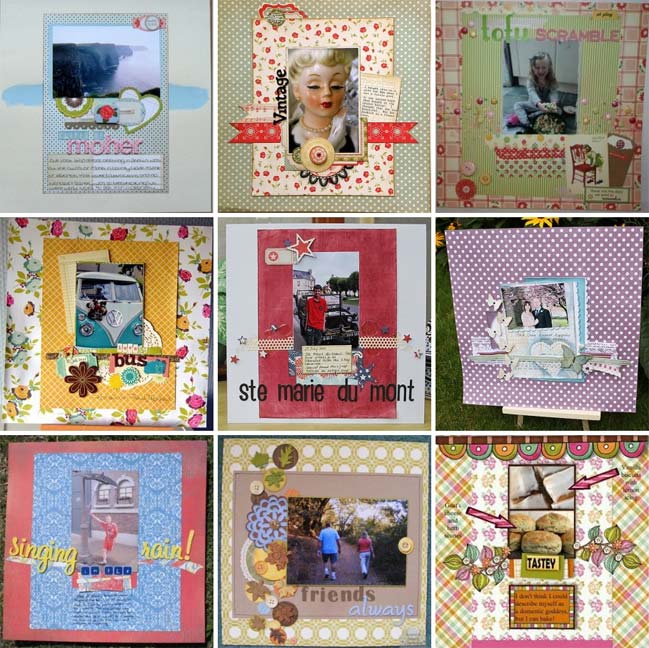 I love how many different styles and looks came from last week's sketch! These are nine of my favourites. Click the corresponding link to see any of these layouts in more detail and get to know the scrappers behind the pages.
Top Row, L to R: one, two, three.
Middle Row, L to R: four, five, six.
Bottom row, L to R: seven, eight and nine.
Now… are you up for some sketchy scrapping this week? What colours will you pick for your page? Give it a go and share it with us!

Read more about: sketch-of-the-week jenni-bowlin-studio
07 September 2011

Next post: Camera School 02 :: Let ISO set you free
Previous post: Camera School 01 :: Facing your Fear