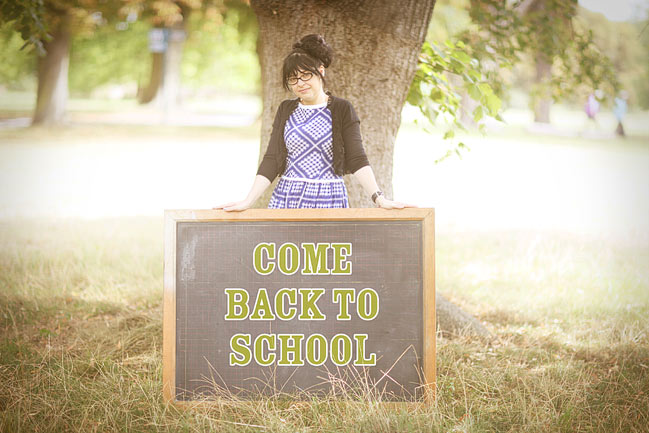 Now I don't want to cause any alarm or anything, but it won't be very long until it's time to turn the calendar to September. The ninth month of the year. A change of season. And around here, time to learn something new.
Learn Something New Every Day is an online class I've been teaching every September since 2006. It focuses on just one sentence and maybe one photo per day for thirty days. Learn Something New encourages you to take each day as it comes and find at least one thing in every day that can teach you something. Something big, something small, something funny, something solemn. Some days you might learn a random fact and others might teach you something about patience, determination or reflection. Every day is a new opportunity, and we track it all through things we love: some photographs, a bit of writing and as much pretty paper as we fancy.
I would love for you to join me this September.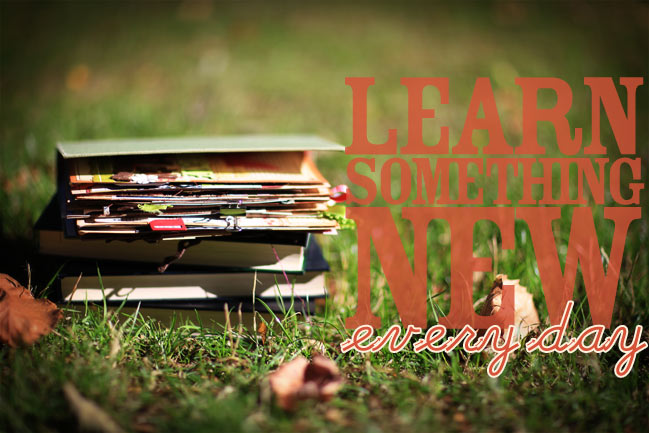 Now it its sixth year, this online scrapbooking class encourages you to observe the world around you and learn from your daily experiences and surroundings. We work with a small format album to make thirty daily entries, and we adopt a few short cuts and techniques to make those daily entries possible in even the busiest of weeks. And once you've joined, you're welcome to participate for as many years as you like at no extra cost.
The class includes:
…preparation notes delivered next week
…thirty daily full-colour pdf prompts delivered to your inbox
…printables for paper scrapbookers and a digital kit for digi scrappers
…technique tutorials and other crafty inspiration to keep you creative
…access to a private class forum at shimelle.com to chat and share your work
…permanent file archive so you can come back to the materials at any time
Plus new additions for 2011:
…revamped prompts with a fresh perspective
…a printable mini-book you can create in no time
…two live chat sessions – one to start the class and another to celebrate the end of September
…a few little surprises along the way, of course!
Each of the daily prompts includes full colour photos of pages from a range of albums so you can see a variety in styles, from simple scrapbook pages to looks that use more layers to art journals. There are also hundreds of additional samples to view in the members' forum, so no matter what your creative style you can always find something right up your street.
There is no set list of required supplies and everyone is encouraged to use their own stash and make the project their own. UK participants, I have put together a small number of kits and these will go on sale tomorrow (Tuesday) at 6am.
Ready to sign up? You can choose to pay in UK Pounds or US Dollars. If neither of those is your currency, you can choose whichever you prefer – you don't need to do anything special to change the currency from your account.
Yes, that means the price has remained the same. Yes, it still includes permanent access for as many years as you would like to participate. Except this year, your class registration will also help someone else learn too. I will donate £1 for every LSNED registration between now and the 1st of September to the Plan Girls' Fund, which supports girls in developing nations, provided education, improving living conditions and passionately working to break the cycle of poverty and gender discrimination. Past participants, if you would like to help this cause you can gift the class to a friend or make a direct donation to Plan, of course.
You can pay your class registration by credit/debit card (click on the left of the payment screen) or Paypal account (log in on the right of the payment screen). Please be sure to enter a valid email address as part of your payment so your prompts can be delivered to your inbox. If you would like to gift the class to a friend, please provide her email address. (You can email it to me if you like.)
Participated last year? You don't need to do anything. You'll receive a message in the next day or so with all the relevant links for you. If your email address has changed in the past year, however, you will need to update it on your forum account to ensure you receive your emails. If you can't remember your login details, send me an email and I'll get that all set for you.
If you have any questions, feel free to email me or ask in the comments on this post.
I look forward to Learning Something New with the class of 2011!
xlovesx

Read more about:
22 August 2011

Next post:
Previous post: Congratulations Leanne & Kevin!