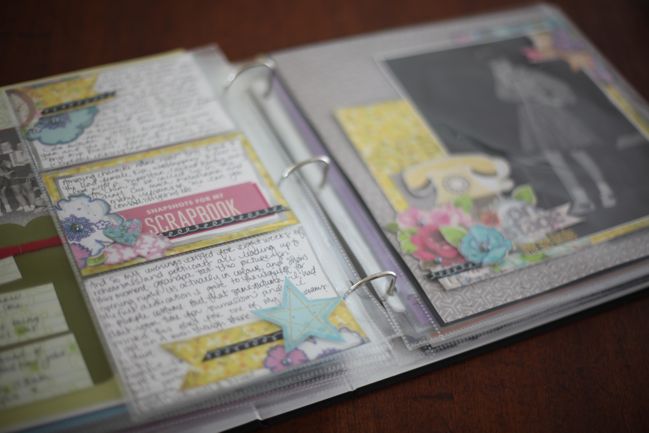 How often do you look back through your albums and enjoy the pages you have made? I love this process and now that it's easy to add pages straight to my albums, I find it really helpful to look through an album and see what's missing… Like pages that could really do with additional writing to capture more of the memory.
A new challenge for you then! Find a page in your album that doesn't tell the whole story and find a way to add it. It might be on a facing page (I love 6×12 pages for this) or by tucking the writing behind a page element or even adding it to the page protector, behind the layout.
One entry will be selected to win a prize pack of assorted scrapbook goodies. Entries close at midnight next Sunday (21st August 2011).
Feel free to use the comment section to chat about this challenge, as the entries should go in the linky widget!

Read more about: online-scrapbooking-weekend
13 August 2011

Next post: Scrapbooking challenge :: Grid it up
Previous post: Scrapbooking challenge :: Chop up your paper