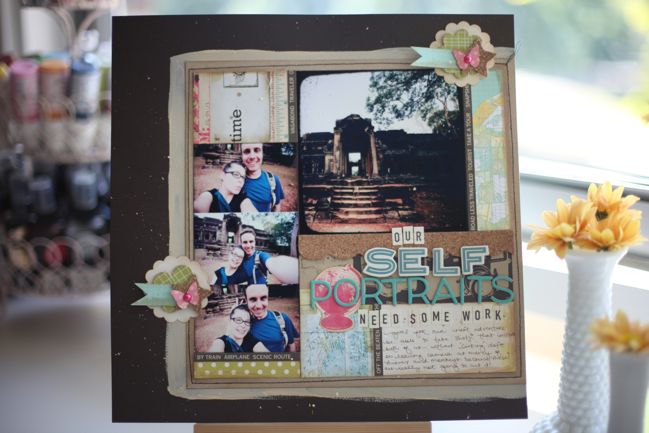 Of those nine thousand pictures I took while we were on the road, I would say around a hundred have either of us in the shot. And probably only ten have both of us.
That's 0.1% of our pictures actually indicate we were both there, in some foreign place where we're unlikely to be again.
And that's pretty pathetic really.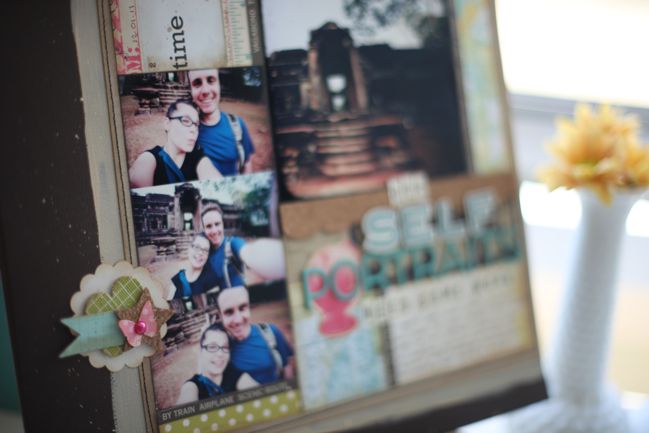 There are quite a few reasons why there aren't more pictures of both of us. We had two lenses: one was too close to be held at arm's length and the other was so wide it distorted us like a funhouse mirror. We had a Gorillapod and I'm all for taking pictures with the camera sat on a bench or the ground or whatever is available, but when you're in tourist land, it's not always the safest to be out of arm's reach of your camera. It's too easy for your most valuable item to end up in the hands of a pickpocket. Or a monkey (true story). Plus there's also the fact that both of us pretty much crack up when we try to pose for the camera, so we end up with ridiculous expressions and in general: our self portraits really need some work.
I got to sit in on Corinne's self-portrait workshop at Crop on the Rhine after our trip and as I was listening I found myself thinking how much I wish I had known that before we left. Clever but simple tips on making things look as flattering as possible, then she set everyone loose with their cameras to give it a try. I have much respect for ladies who can hold a heavy camera up in the air with one hand. That may be another reason why my self-portraits need some work. There's a personal trainer that takes clients out on the heath in front of our flat. She has a sign that says something like What do you want to achieve? but I think she might think I was off my rocker if I said 'I want to be able to hold my 2kg camera at arm's length and above my head'. So I guess I'll just have to get crafty with other solutions.


Last week I downloaded this e-book, The Art of Self-Portraiture, and it is very comprehensive without being boring or technical. It's not the sort of book you can read and put everything into your very next shot – it discusses what the author learned from taking a self-portrait every day for a year, so there are lots of different things covered, including lighting, using a tripod or holding the camera, using the timer, cropping an image to make it more exciting. Lots of useful stuff and things I'm definitely going to use to try to improve our self-portraits in future. It isn't free, but it is on an early-bird special this month so if it sounds like something you might like, this week would be the time to check it out.
***
In other news, I am heartbroken by the news in Joplin, Missouri, today. I went to uni in a nearby town and worked in a record store in Joplin while I was a student. It was the place to go for shopping, movies and was just a lovely place. So many of the places I recognise are completely gone and my thoughts are with all of those trying to get through today in such sad circumstances. I really don't know what else to say – I think I've rewritten this paragraph six times already so I'm just going to finish here and hope today's storms are not so destructive. Stay safe, everybody.
xlovesx

Read more about: photography
23 May 2011

Next post: Scrapbooking giveaway winner
Previous post: Afternoon Craft Project :: Easy Quilted T-Shirt or Onesie