Today I have been mostly doing two things:
…hopping about in excitement over the arrival of my brand new nephew (little brother to the nephew on yesterday's layout – born early this morning!)
…scrapbooking a vintage Polaroid picture. From my first birthday.
Which means I am declaring myself vintage. Let's move right along and forget about that right now. Thanks.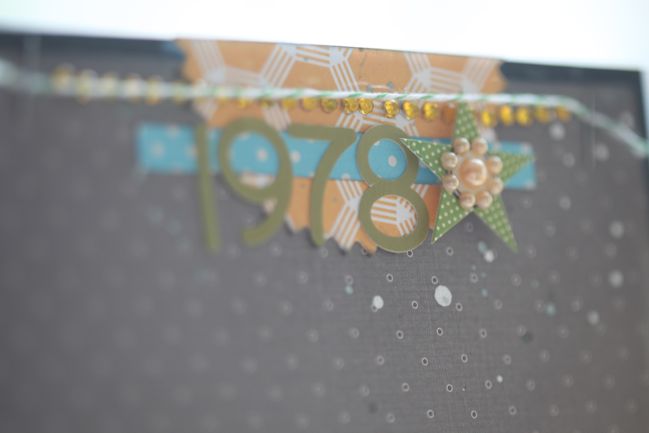 Oh, old Polaroids. I love them so, and and as a result don't want to scrap them all at once. I have two more from my toddler years, and this is the most specific. The others are more general moments in life. Obviously I don't actually remember my first birthday, but I love that this picture has captured some some amazing little things, like the first of many creative birthday cakes and the seventies evidence provided by the orange and green florals in both the wallpaper and the high chair. The world needs more large-daisy-and-mushroom patterns, I do believe.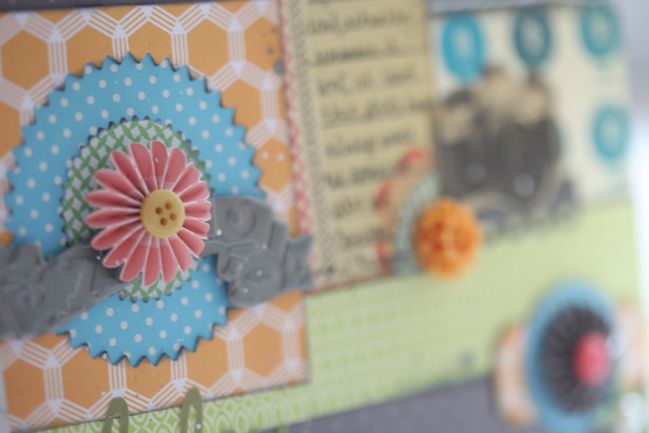 I've seen a few online discussions lately about scrapbookers wondering if they should crop old (vintage?) Polaroids and my one request is please don't. There are lots of people who will tell you that Polaroids don't last over time but clearly this photo isn't brand new by any means and the colour is still fine. But I do remember cutting up some Polaroids in high school and not only do the prints separate into layers and create a mess of developing chemicals that are sealed into the picture, the colour on those definitely faded. Personally I love the way Polaroids look and just treat the white border like a frame for the photo. But if they are not to your liking, you could always pop a paper frame over the photo rather than cropping it.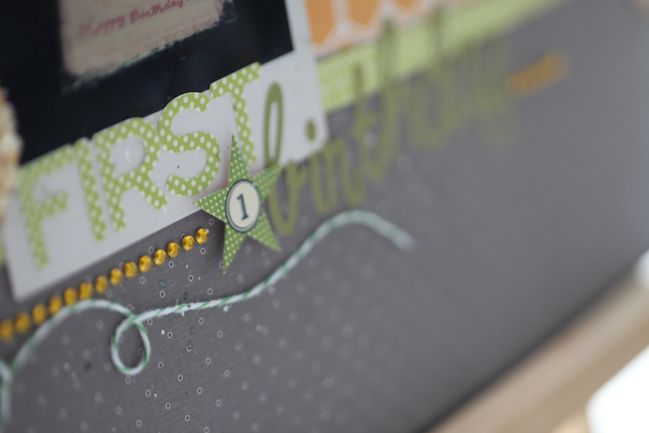 And a little tip for baker's twine: spray adhesive. I mean, I love baker's twine in straight lines with staples. I do that a lot. I did that twice on just this page, even. But sometimes you need ringlets and swirls and some sort of motion. Spray adhesive. With the twine all sticky, you can swirl and ringlet as much as you like then stick it to the page. (It's also my favourite thing for transparencies and sheer ribbon and fragile papers, and one can from the office supply store will last you absolutely eons.)
And think! One year from today? It will be my nephew's first birthday. And I think somebody better find a way to shoot a Polaroid.
xlovesx

Read more about:
19 May 2011

Next post: Scrapbooking Giveaway Day
Previous post: Scrapbooking sketch of the week