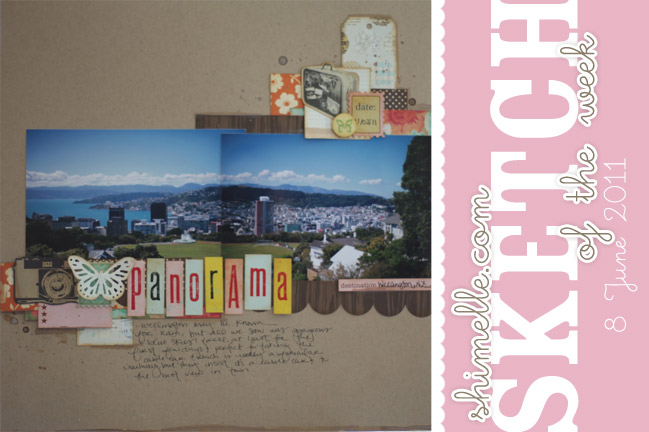 I picked these two photos up the other day knowing they were from the same day and everything, but not remembering that I must have purposely taken the images to sit together. Suddenly I wondered why there were two matching telephone towers in the same city when it finally hit me that the two images fit together as a panorama. Sometimes I can be pretty slow to catch the obvious, it would seem.
And so this week I figured out a little sketch that would work for a panorama made from two photos or just any two landscape pictures you wanted to scrapbook together, even if they don't fit together like a puzzle. It looks like this: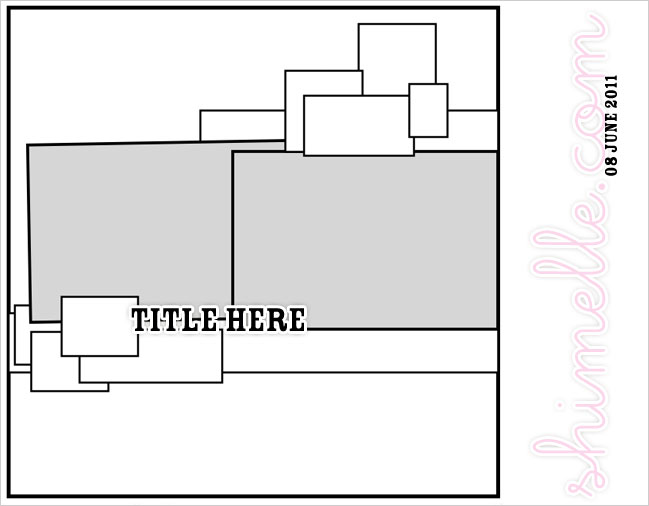 It can be done with all scraps, except for the paper you choose as the background, as there are two spots of embellishment on the layout and they are both built up from lots of small pieces of paper. Lately I've been painting the edges of my paper pieces with glimmer mist and a paintbrush rather than just ink, so that's something that appears on both layouts this week.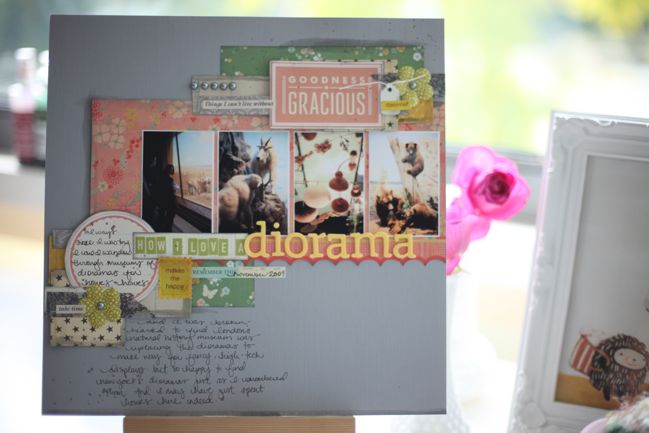 Both layouts? Well, since last week was also two landscape 4×6 photos, I wondered how this same sketch would look with a different photo option. This page uses four 2×3 portrait photos instead of the two larger landscapes. And it documents my somewhat strange love of dioramas in museums. Here's how the second page came together, if you're curious!
As always, the weekly sketch is no-stress and just for fun! If you use it, I'd love to see, so please leave a link in the comments.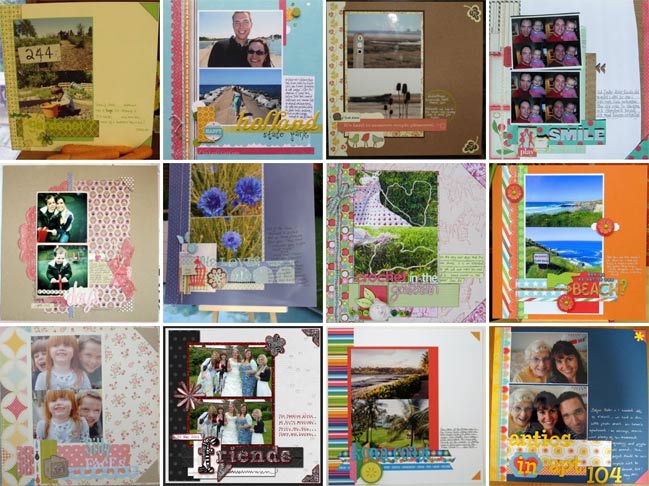 What a lovely bunch of layouts came from the sketch last week, if I'm allowed to say that! I love how different they all looked with different colours and papers and themes. Here are a dozen pages I loved!
Top row, L to R: one, two, three, four.
Middle row, L to R: five, six, seven, eight.
Bottom row, L to R: nine, ten, eleven and twelve.
Thanks to everyone who joined in! I hope you'll join us again this week.
xlovesx

Read more about: sketch-of-the-week
08 June 2011

Next post: 10 Things (June 2011)
Previous post: Scrapbooking older photos