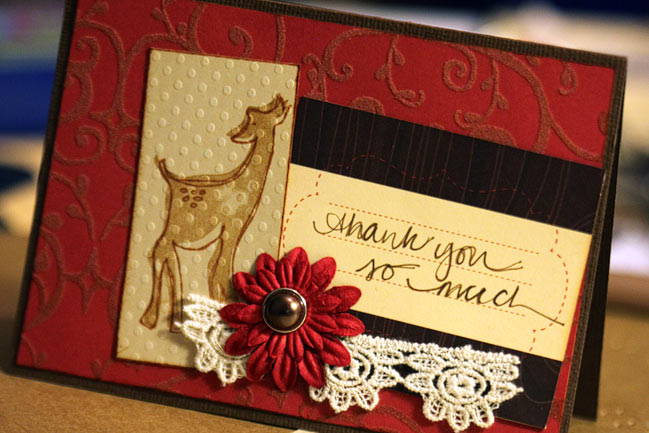 Thank you so much for the fabulous response to my new class. I have been bowled over by the great things friends new and old have been saying about their new commitment to using what they have so their hobby can be about crafting and remembering again rather than feeling overwhelmed by products! I love it so much when you get a group of people who really love to scrap all together at once. The atmosphere is lovely, even when you're seeing them via a computer screen!
You can still sign up for the class at any time.
I'll be back to blogging more in just a day or two! (And in the mean time you can see a little more about this card at the Frog Blog.)
Happy scrapping!
xlovesx

Read more about:
10 March 2010

Next post: A new online scrapbooking class :: Love your Pictures, Love your Pages
Previous post: A Sneak Peak at Something from Almost Nothing