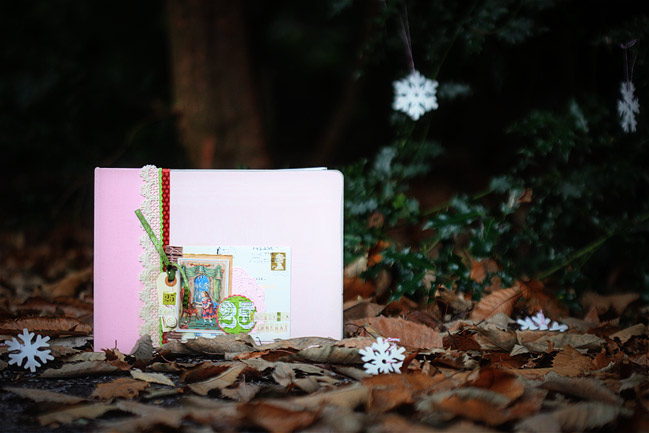 With the calendar turned over to November, it's going to get more and more difficult to ignore that the holidays will be upon us…so perhaps it's best to stop ignoring and start embracing the Christmas season! After all, the shops already have aisles filled with Christmas chocolates and stocking stuffers, so it must nearly be time to celebrate!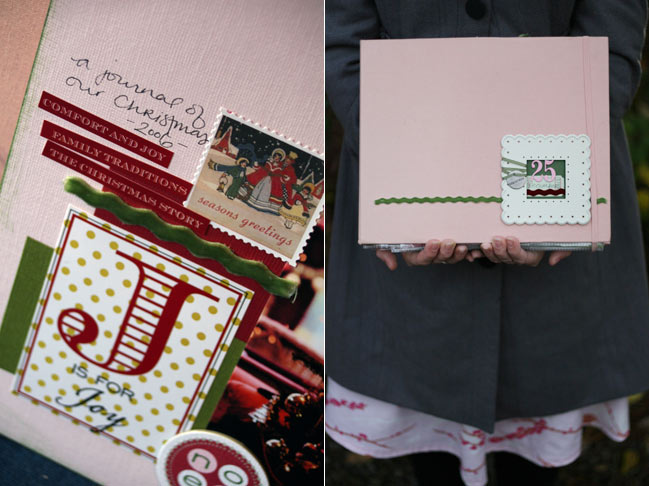 It's something that started small. One year it was just me and my pen and my book, trying to take back Christmas and rediscover my love of the holiday after a few years when Christmas lacked a certain sparkle. The second Christmas, I shared the idea with a small group of crafty friends, just to see if this reclaiming idea was something that made sense outside of my head. It did. And from there, Journal your Christmas became an online class that I shared with the rest of the world. And by 'rest of the world', I mean if we just found an Antarctic explorer who fancied taking part, we would have Christmas journallers from every continent.
This is the most magical time of the year, and Journal your Christmas lets you keep that magic for years to come.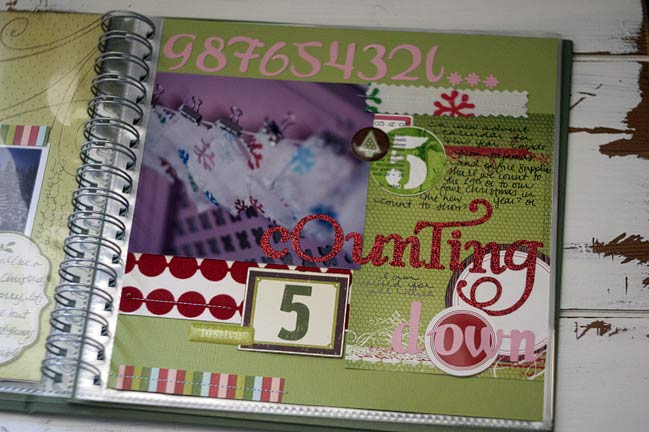 Every year, Journal your Christmas includes daily prompts from the 1st of December to the 6th of January, the twelfth day of Christmas. The 37 illustrated PDF files are delivered straight to your inbox so you can read them over your first cup of coffee and mull over each topic for a full day. There's also an archive of the class materials online in case you can't get to your email or in case something dreadful happens to your computer. And like every year, you can go it alone or be as social as you like, with a private discussion forum where you'll find other Christmas journallers who will cheer you on and share your excitement, but if you prefer to stick to the prompts only, that's completely fine too. And like every year, if you're participated once, you can join us every Christmas for as long as you like at no extra cost.
In addition to ideas for writing topics and styles and notes on photos not to miss, the 37 prompts include more than 300 scrapbook pages to inspire your crafting creativity.
Of course, every Christmas needs a little something new, so this year's additions include:
…a guide to preparing your album this month so you can scrap through the busy schedule of December
…a printable Christmas planner to help keep things from getting crazy in the countdown to the big day
…new printable accents for paper scrappers
…a digital kit absolutely crammed full of papers, templates, overlays, lettering and embellishments designed just for the class
…a bonus workbook on getting the best photographs possible this Christmas, with advice and examples from dozens of professional photographers.
so there is plenty to keep things exciting whether this is your first Christmas journal or your fifth.
Like all online scrapbooking classes at shimelle.com, Journal your Christmas includes
…permanent access to all class materials
…private forum for discussion and sharing your work
…prompts delivered straight to your inbox
…ongoing membership — pay just once and participate as many years as you would like at no additional cost.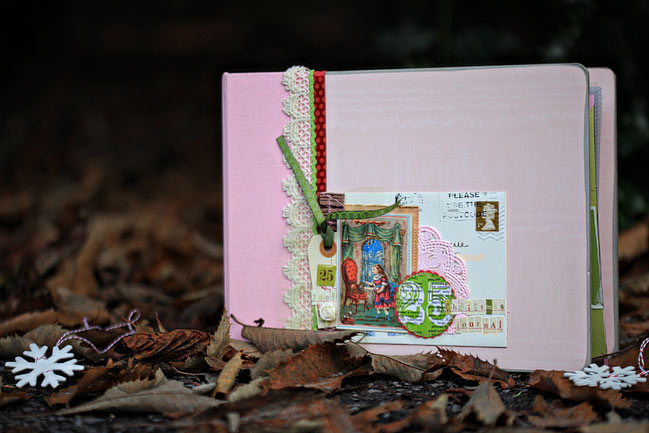 Sign up now or gift a place to a friend as an early Christmas gift! You can pay in your choice of US Dollars or UK Pounds.
You can pay by credit/debit card (click on the left of the payment screen) or Paypal account (log in on the right of the payment screen). Please be sure to enter a valid email address as part of your payment so your prompts can be delivered to your inbox. Orders can take up to 24 hours to process, though we are usually quicker. If you haven't received your class registration after 24 hours, just email me and we'll make sure your registration is completed and ready for you to get started!
If you participated last year, you don't need to do anything to join us again. In about a week you will receive an email with some updated info and reminders for you.
Over the next few weeks, I'll share a few more sneaky looks at what you can expect this year, so keep your eyes open throughout November. (That's this year's cover in the first and last images.) Any questions, feel free to ask them in the comments and I'll get right back to you with an answer! I can't wait to get into the holiday spirit with new faces and alumni in this year's class!
xlovesx

Read more about:
02 November 2009

Next post: Journal your Christmas :: Win an online scrapbooking class!
Previous post: Blogging for Scrapbookers has started - here's the winner!