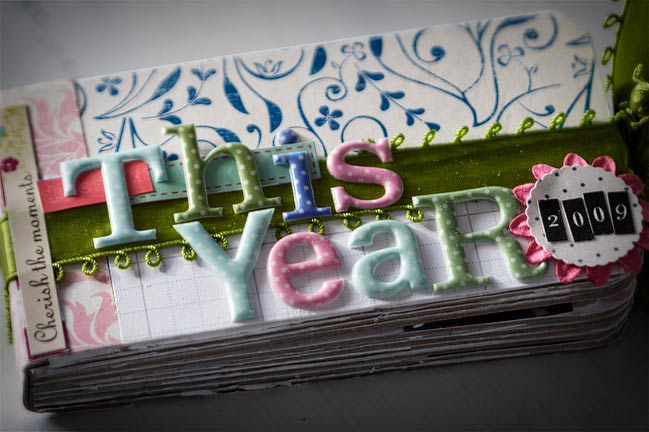 With your desk all piled with bits and pieces ready to go, here's the last prompt: your finishing notes! Download them here.
When you've completed your little book, please take a picture or two and post a link in the comments here. I'd love to put together a little gallery and share how everyone made the project their own. It's just a little tiny project, but it's still lovely to see the results!
Thanks so much for joining me on this little project! I hope you'll join me for something a bit bigger in the future, where we have all the real fun!
Here's everything in one place in case you're just finding the time to join us:
Here's our class schedule:
Prompt one: Supply checklist
Prompt two: Journaling worksheet
Prompt three: Construction notes
Prompt four: Construction notes
Prompt five: Finishing notes
xlovesx

Read more about:
26 January 2009

Next post: New Class :: Here, There and Everywhere
Previous post: This Year :: Construction, part two