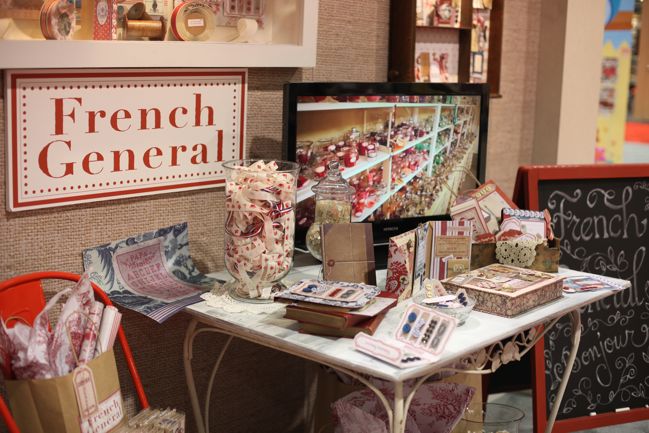 Every once in a while there is a little surprise at CHA that you could miss entirely if you don't look carefully. This time that surprise was a collection called French General.
It's inspired by an actual store, with the same name, filled with carefully curated vintage finds and Parisian chic wares by Kaari Meng. A look at the shop website will give you every confirmation that the store could easily translate to a craft line. Certainly. (And Moda already makes a French General fabric line.)
But what I didn't see coming was the label behind it all. This is the new look for Jolee's Boutique – the same branch of EK Success that has been making layered, themed embellishments for years. The same company that sells a tiny paper replica of Tower Bridge. That's who is making this. And that's why it was my biggest surprise.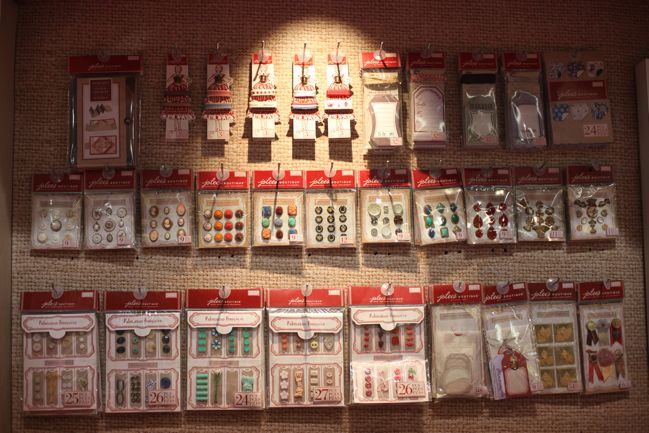 Overall, this is a button line. A dramatically elegant and stylish button line, but I do mean the vast majority of the product consists of buttons. All sorts of vintage buttons recreated so they can be available easily and consistently, so you don't have to book a trip to Portobello Road to sift through every market stall in search of something right for your project.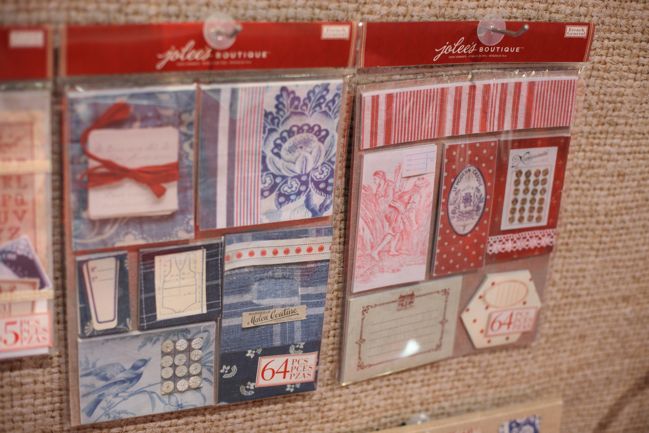 Buttons… but also paper. Lots of small paper options. Stacks of it – 64 pieces in the pack.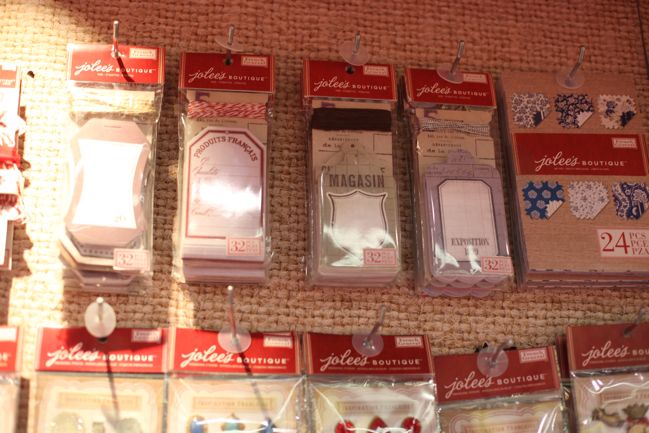 Coordinating tags and twine – perfect for party decor and gift giving. Could work beautifully for the right kind of wedding too.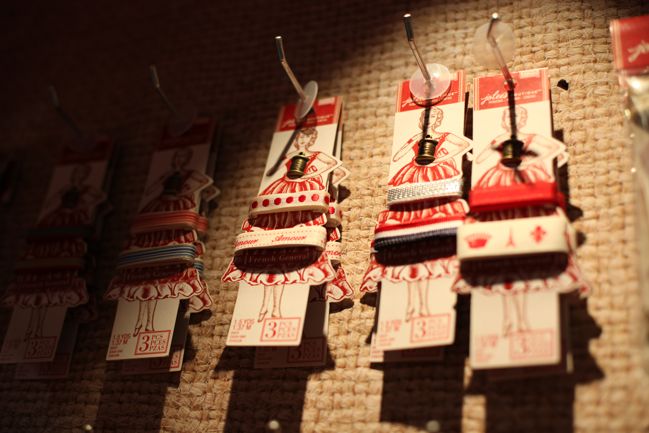 Prettily packaged ribbons – again reproductions of lush vintage pieces. (Spotlights in product booths: you are not my friend.)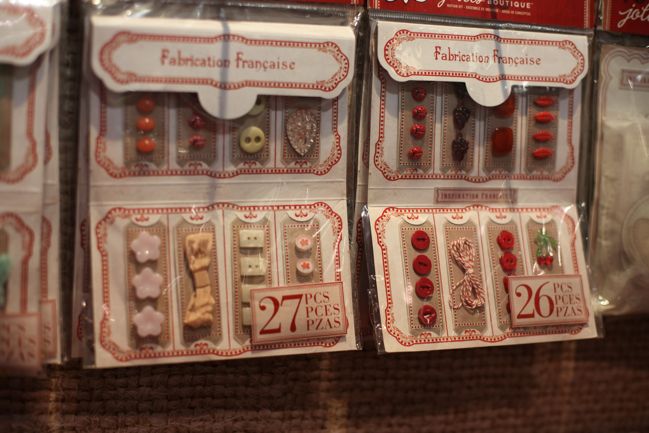 These button cards are designed so everything except the outside plastic is part of the product – so you could use the buttons alone or you can use the small card they are on or you can use the larger card that holds the small cards. You never knew you needed so many layers of button-holding-papers, but suddenly you do! If only because it's very, very pretty.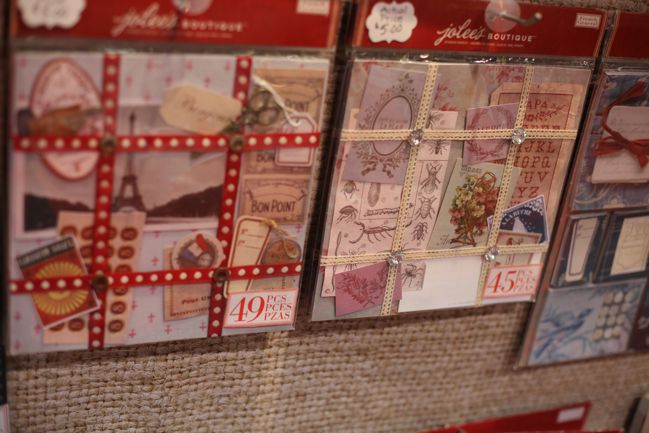 Memo-board collections of ephemera – I'm not sure on this one, as I always get a bit confused with reproduction ephemera. Do I want real tickets in my scrapbooks? From things I have actually attended? Or should I have pretty paper versions of things that possibly didn't even happen in my lifetime? I know some artists will make beautiful things with these – I'm just interested to see how they use them!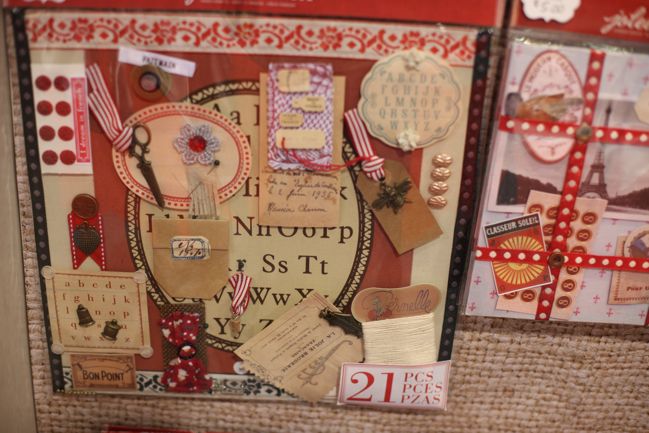 There are full variety packs that can be used as page kits – or I think you could use one spread throughout a full album to add the French Market touch to things you've made with your existing supplies.
This collection really reminds me of Rebecca Sower and the days when she was scrapbooking prolifically – she had her own line of supplies (with EK Success) and wrote some very beautiful books and had this very homespun and heartwarming style to her work. Her embellishment line was flat paper that looked like it had real buttons and felt and all sorts of things. I know this line is the work of the French General team, but there is a dreamy part of me that thinks there is a natural link to Rebecca's work from those years and this evolution to the days when flat scrapbook pages are quite rare. (I remember far too clearly the days when we had discussions about the dangers of putting buttons on pages! Rebecca was a daredevil by those terms!)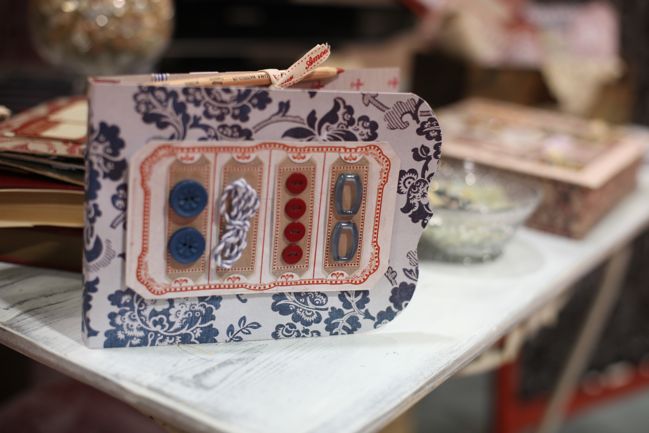 And onto seeing these products in action: all those layers of paper and card behind the buttons. See, we do need them after all!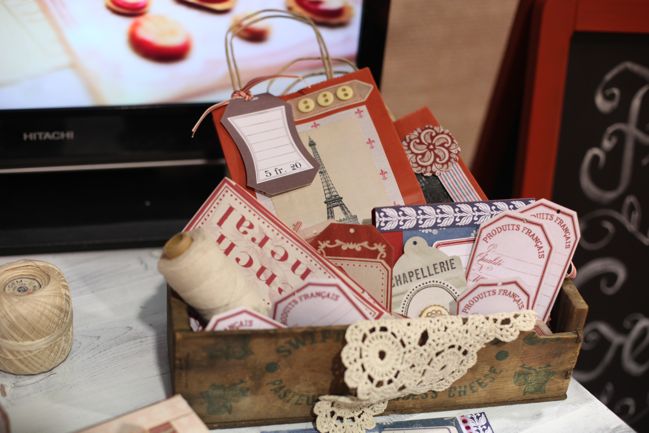 Of course my scrapping desk always looks this beautiful with my supplies just waiting to be put to use. Oh. Wait. Maybe it doesn't. But it could?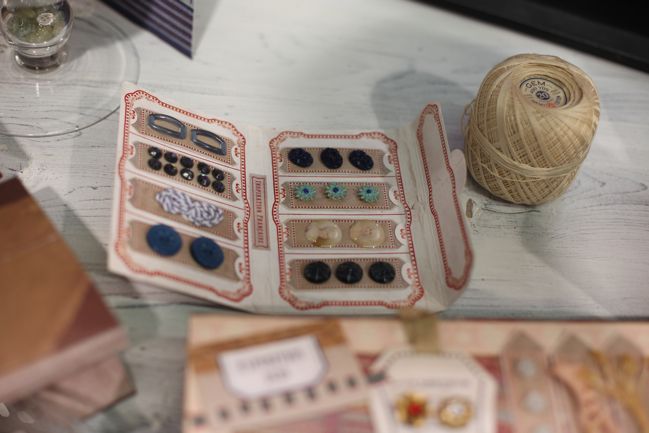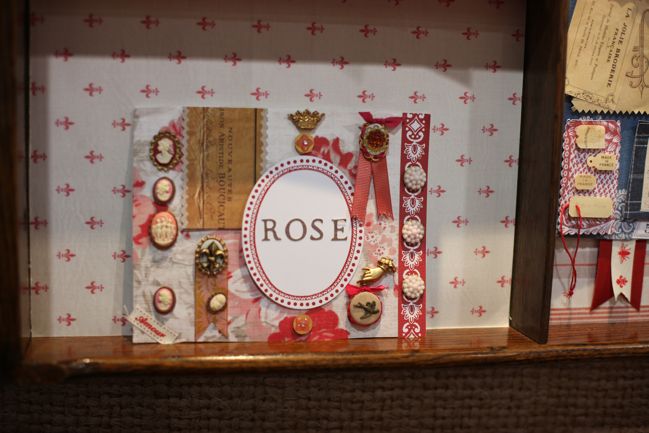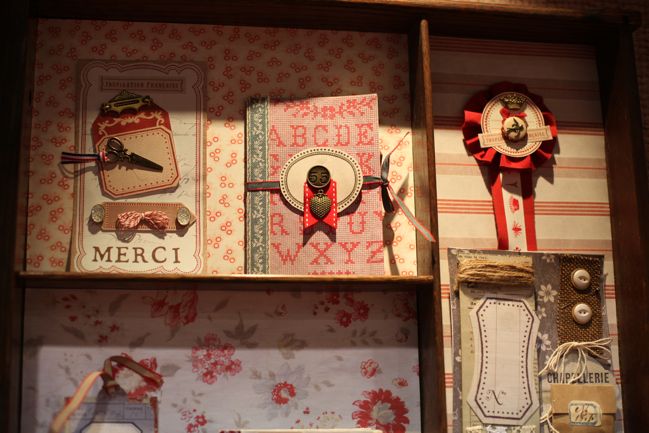 A little preview of pretty things that can be created – but I think we'll see more come from this once the product is out there and ready to be mixed and crafted in any style, of course. But I'm still a little shocked that this is Jolee's Boutique. Did not see that coming.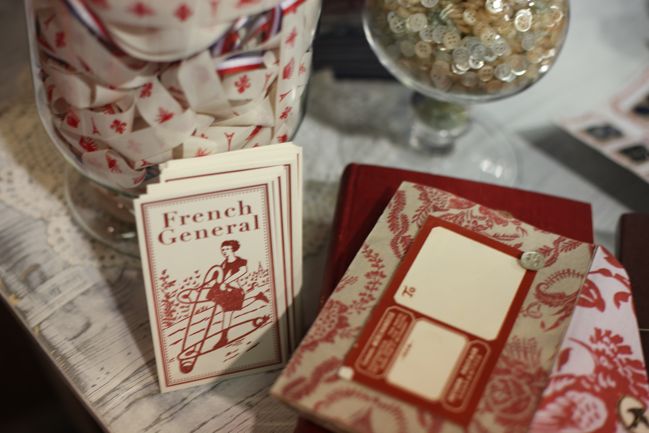 Determined to include a shopping trip to see the real thing next time I'm in California… but look for all these products to hit stores in March.

Read more about:
08 February 2012

Next post: CHA Winter 2012 :: Dylusions from Ranger
Previous post: CHA Winter 2012 :: Cosmo Cricket