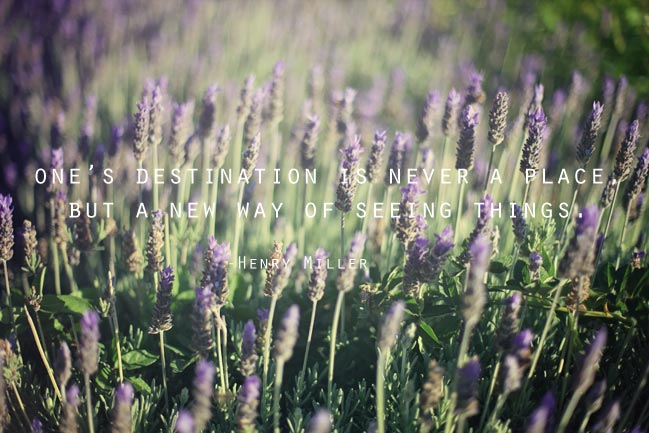 And just like that, we are home.
For the past fourteen weeks, I've lived out of a small backpack. The Boy and I have visited eleven countries on three continents. We stayed in hotels, hostels, short-term apartments, the spare rooms of friends and one bright orange camper van. Traveled by plane, train, bus, bicycle, boat, foot, rental car, elephant, taxi, tuk-tuk, back of a pick-up truck and one bright orange camper van. Completed so much visa paperwork that I have no empty pages in a passport that doesn't expire until 2018. Coped with six languages we don't speak at all and one I haven't spoken for fifteen years. Earned qualifications in scuba diving and making coffee. Snapped around nine thousand photos. And still found we were smiling at the end.
And yet, now I write this sat on my very own chair in our very own flat in our very own neighbourhood in Londontown. Our Christmas decorations are still on the floor in the corner of the living room. There's a stack of post that will take all week to read. So many 'let's catch up' dates we want to make with friends. So many big announcements have been made while we were a bit off the grid. I keep feeling like this is the new year and then realising everyone else feels it's a quarter over already.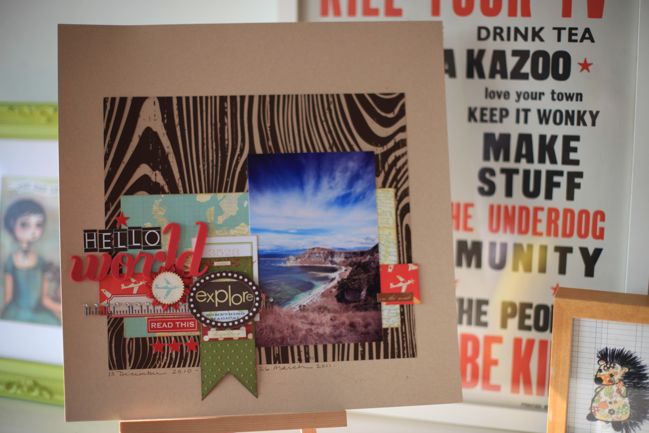 Right now, there's a funny honeymoon feeling about our homecoming. Things I have missed seem shiny and new now. Laundry that involves neither a sink nor coins. Reliable hot water. Fluffy towels. My hair dryer and a hair brush that was not a courtesy gift on an airplane. When I open my wardrobe, it's like all my clothes are brand new again and there's so much choice! But at the same time, I can't remember where anything is, even though I know there was some sort of system to what was grouped in each drawer and basket. Scrapbooking supplies are the same: almost like I've forgotten what I've collected, which is strange since I am used to using that stuff every day and knowing exactly where everything is even when it looks as though that's completely impossible.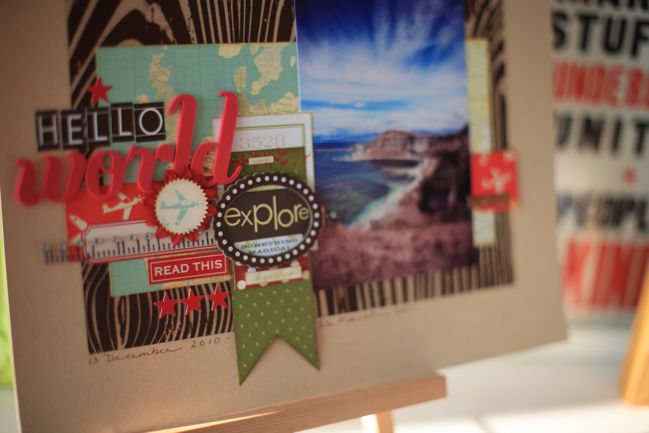 I've been writing notes throughout our entire journey. I fell terribly behind at transferring them from notebook to blog when we hit the lands of less internet (which weren't necessarily the places on the map you might expect!) and so my plan is carry on writing those posts, a bit at a time. I can even post some of them with coordinating scrapbook pages!

Which brings us to the big question crafty girls ask about something like this: how are you going to scrapbook those nine thousand photos? And it's something I've been thinking about quite a bit. I think I have a plan, and yet it seems so simple that perhaps something else will come about, but these are my intentions. At the moment, I'm in the process of editing out the rubbish photos and deleting things that are extraneous (in tricky lighting, I tend to take three or four exposures of the same thing, for example, and now that I can view them on my monitor, I don't really need all the duplicates) and uploading them to Photobox. I'll be ordering a huge amount of 4×6 prints. Not nine thousand, but I wouldn't be surprised if I order close to two thousand, all told. Which sounds insane. But here's how I scrapbook 90% of the time: I go to the drawers where I keep tons of 4×6 prints, choose something and start scrapbooking. I don't scrap chronologically. I don't feel a themed album has to be completed all in one session. I just go with whatever catches my eye on a given day and that means I'm still adding pages to the album from our trip in the summer of 2006 and our honeymoon album has about a zillion layouts in my head but only a dozen or so actually on paper. Plus I love divided page protectors for adding in more photos without creating more full pages. So I'm excited to get started scrapping those prints but I'm also happy to have lots of other pictures in the photo drawer so I can carry on that process of working with whatever seems right on a given day. That is what keeps scrapping from ever feeling like 'work' even when it is my actual job! And I planned from the beginning to use the journal entries and blog posts about each of the different spots as journaling for those pages. I may type it all out on the old typewriter, especially if I can find a ribbon that will give it a bit more ink.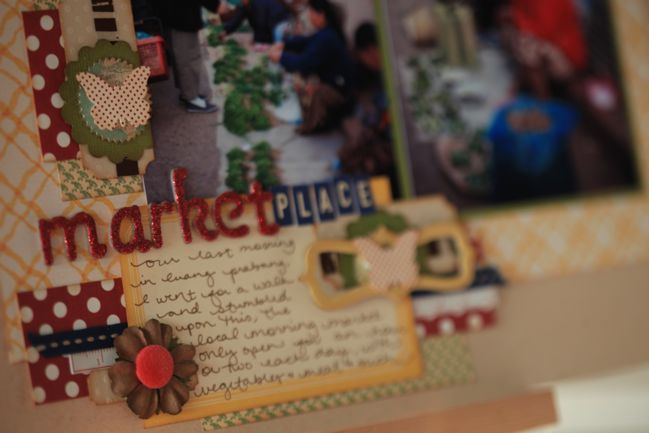 But I also realise that my scrapbooks are a 'me' thing. I love scrapbooking. If you read this, you probably understand scrapbooking. Not everyone does – not even all our family and friends. So I also want to make something more accessible, that takes little to no explanation, and that will come in the form of a chunky photobook. I've done photobooks of various events over the years, but they are mostly small in format. Ever since Liz of Paislee Press posted about this book she created with pictures of her daughter, I have kept the idea of a proper coffee table photobook in mind. I'm going to go through and select the very best images and create a book with lots of full page photos and very little text. And in chronological order. So I can look at it on the table and think 'oh yeah, remember that year when we decided to just drop everything and travel around the world? that's in that book.' So I'll keep you posted on that too. Interestingly, I was convinced in my head that such a big book would be far more than it is, but you can print 200 pages of pretty in hardcover for under £50, which although certainly not crazycheap is about a quarter of what I had imagined.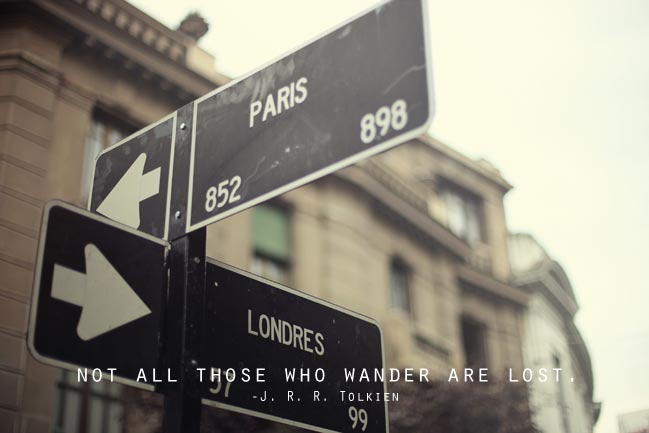 But other than those rambled plans, I'm in a little bit of a haze as to where to go from here. Is it worth doing a travel Q&A post? I don't know if anyone is really interested in how to live from a ridiculously small backpack or how to find out if your spider bite is going to kill you or eleven ways to wear your hair with no more than nine bobby pins. Or if the more curious part is the planning or the budgeting or figuring out what to eat. So if you have questions, please ask away. I can even persuade The Boy to write some answers if you want to hear his perspective. He is far more well-travelled than I, having grown up in three different countries just for starters. And while I am quite excited to come back to different choices of 'stuff', he was actually quite happy to continue living from his selection of three shirts indefinitely. He is also more adventurous, so he did some things that I didn't do, like deep sea diving and eating spiders for dinner. (Well, I ate femur of spider. That's all I could manage. He ate entire spider for starters and then followed it up with a main course of tree ants. Call it adventure or call it crazy; I won't argue.) So yes, go ahead and ask what you like in the comments and we'll put together some answers!
And now that I'm back to my own computer and my paper and scissors, I'm excited for some lovely things here on the blog. The weekly sketch will continue, giveaways every weekend but then some other non-scheduled things too. Absence makes the heart grow fonder, and that means I am very fond of home and pretty paper right now. Very fond indeed.
xlovesx

Read more about: travel
28 March 2011

Next post: Scrapbooking Sketch of the week
Previous post: Scrapbooking Sketch of the week