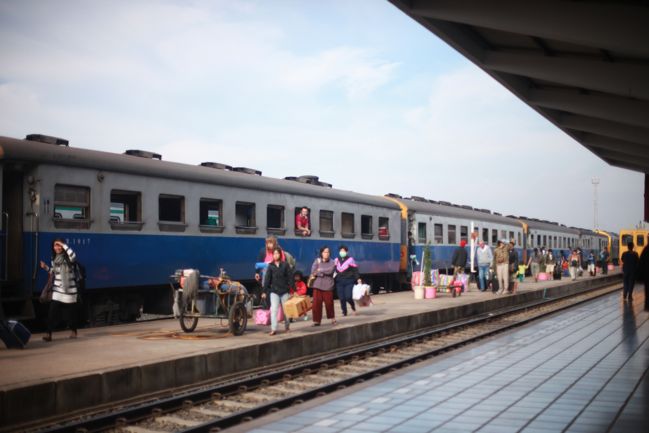 I always thought I spent a fair amount of time on the train back home in London. Not a huge amount… not enough to make me completely stressed when the trains don't run on time, but enough to give a heavy sigh when I run to the station to find that's the case. A nice, in-between, middle of the road amount of time to spend on a train.
I have quickly been learning: I have never really spent time on trains.
There is a small element of our trip that is a bit Darjeeling Limited in that we're doing most of our travel throughout southeast Asia by train. Including my first ever ride on a sleeper train, traveling from Bangkok to Nong Khai, a much smaller town in the northeast of Thailand, right on the Mekong that creates the border with Laos.
Upon finding our seats, we're given a menu should we want dinner or breakfast delivered from the dining car. "What time is breakfast served?" we ask.
"An hour before we arrive in Nong Khai."
"What time is that?"
"Oh. That's different every day."
Classic.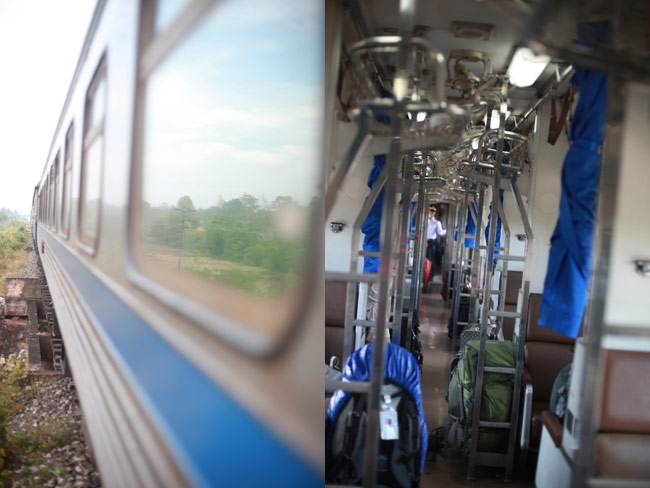 The term 'sleeper' train has continued to make me giggle, because we often tell ourselves it's good to take sleeper trains as it means we don't need a hotel room for the night, so we can save a little money (train tickets are considerably less expensive than rooms in some cities) and not waste any time by traveling during the day. This is all true in theory.
In fact, it is pretty much impossible to really sleep on a train.
Perhaps it is possible in first class of a brand new train on smooth tracks traveling at a constant speed. Perhaps then, with ear plugs and an eye mask. Perhaps.
So far, I've learned it's not possible with a group in the same carriage who have decided to turn the carriage into a bar, with an all-night happy hour special on local whiskey. It's not possible when the train rocks back and forth to the point that you're searching for something to cling to so you don't fly from the top bunk. It's not possible when someone's story of a much-worse experience has you convinced the moment you shut your eyes, you will be attacked by giant insects. It's almost possible when your bunkmates turn out to be very young mothers who already have their babies tucked in bed asleep, but it's then you'll realise you arrive at your stop at 5am and therefore need to be awake in order to not miss it – nor wake said sleeping babies by setting an alarm clock.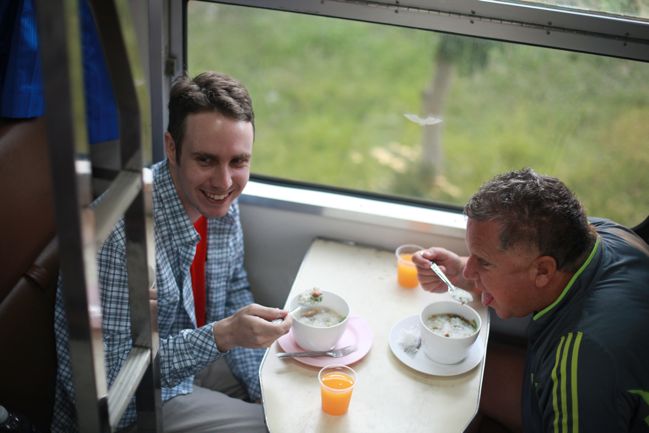 Still… sleeper trains is what they are called. And they can be rather fun.
I'll let you know if at any point in time I learn to actually sleep on one.
xlovesx

Read more about: travel i-will-scrapbook-this
10 January 2011

Next post: Scrapbooking giveaway winner
Previous post: Shooting with shallow depth of field