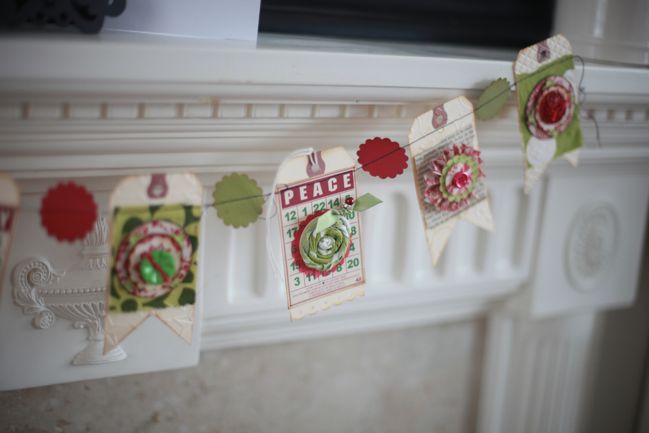 It is still snowing here and it's the third day that our local train line pretty much hasn't moved, so I think I'll happily stay indoors and craft for as long as the hot chocolate lasts. Sound like a plan?
This Christmas I've found myself making paper garlands in several different styles. It's like bunting but made from whatever papers I find on my desk and embellished thanks to a seemingly endless roll of double-sided tape! This tag garland is a little project I've created in a few versions this year. Fiskarettes who came to the workshop last month will recognise this as we made something very similar! This garland is made with some plain old tags and a few lovely bits and pieces from Jenni Bowlin Studio. Feel free to giggle at my comic introduction wherein I make myself look taller by cropping the top of my head out of the frame. Alas, I have not grown to such great heights, I assure you. Anyway, the tutorial is all shot overhead so you only have to see half my face for a brief moment, I promise.

Supplies: Christmas mini bingo cards, garnet stick pins, vintage buttons, paint dabber all by Jenni Bowlin. Punches by Fiskars and EK Success.
The Boy has just returned from the shops and declared 'It's actually quite warm out there'. Um… I think his cognition may be suffering from mild hypothermia? It's still snowing!
Have a lovely day and stay warm if your weather is anything like ours!
xlovesx

Read more about:
02 December 2010

Next post: 5 ideas for punched decorations
Previous post: A Christmas Manifesto + Free Wallpaper