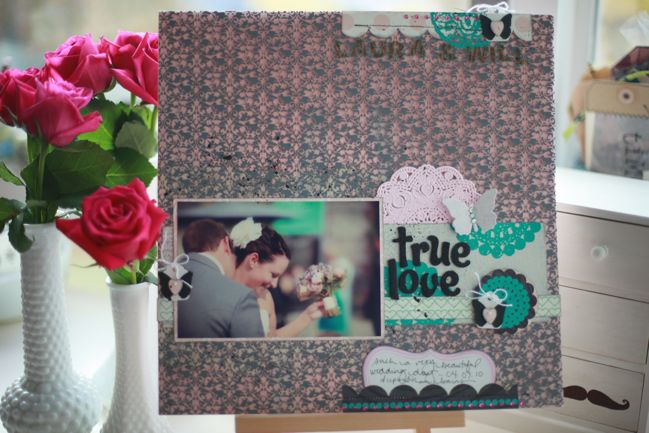 This month I am excited to be the special guest of Hambly Screen Prints. They make such unique products and I love the look, so it was great fun to play with some of their newest products and some old favourites.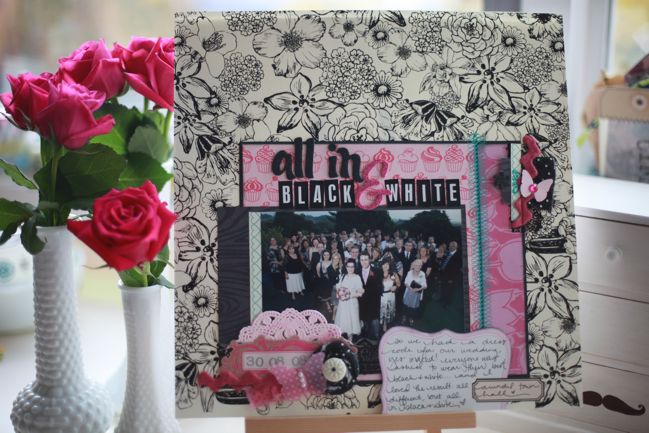 One thing I did while scrapping with the Hambly goodies was something I find myself doing more and more: scrapping in two page blocks. So simple really – making one layout then making another, unrelated layout while those supplies are still out and the ideas are still fresh. It makes my scrapping more efficient with both time and supplies, as I use a great deal of half or quarter sheets of paper on my pages, so it's more likely that I'll use the full page over two layouts.
These two layouts were done just like that. I love how they have some similarities but are certainly two different pages. If you try this concept, I would love to hear your thoughts on how it fits with your creative process.
You can see a more projects I've created for Hambly and enter to win a Hambly prize pack on their blog – check it out here.
In other news, I'm looking for a few inspiring guest posts to feature on shimelle.com over the next couple months. If you have an idea for a project, technique or creative process you would like to share on shimelle.com, please drop me a line. I'm not looking for completed projects at this time – just an idea and a link to your blog so I see the style of your work. These projects would need to be completed by the first of December, so please keep that in mind. You can email me at shimelle at gmail dot com. Thanks!
xlovesx

Read more about:
08 November 2010

Next post: Scrapbooking Photo Booth Pictures
Previous post: Make your own Christmas Cards