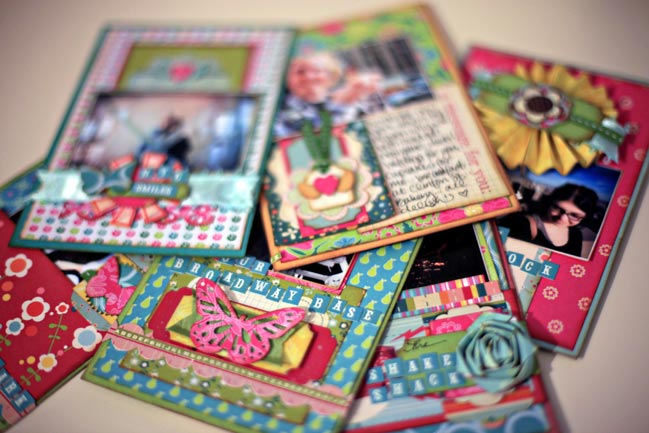 With all its pink and turquoise, I had to love Delovely, the newest release from Cosmo Cricket. But everywhere I go I hear people say but it's so bright! so I must share one little thing…
Delovely has made me fall back in love with Girl Friday. The two collections have similar colours: two shades of pink, turquoise, baby blue and a bit of green, but while Delovely is bright and almost shocking at times, Girl Friday is muted and a little aged around the edges. Together they are my current scrapping heaven and I love them so.
Just thought I would share.
Do you have a favourite combination of two different collections? Do tell in the comments!
By the way, if you attended Scrapamia and didn't receive your PDF after this class, please email me (shimelle at gmail dot com) and I'll get that to you. I know we were short a couple email addresses after the weekend.
xlovesx

Read more about:
15 June 2010

Next post: Summer Idea Book from Scrapbook Inspirations
Previous post: Scrapbook pages and something special