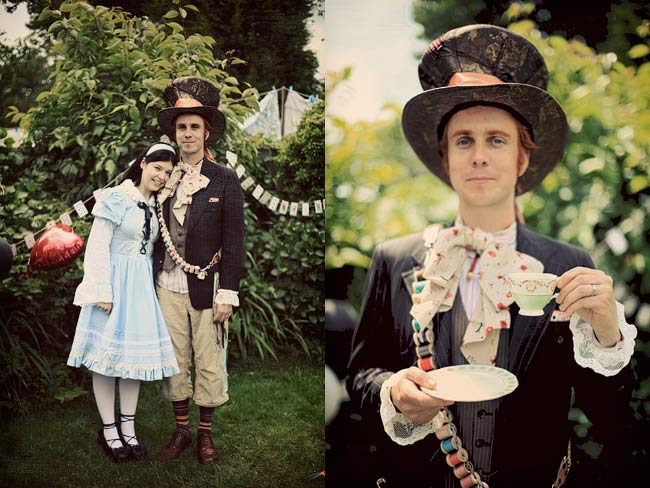 This weekend was truly magical – a trip down the rabbit hole to a tea party in Wonderland, hosted by the lovely birthday girl, SJ.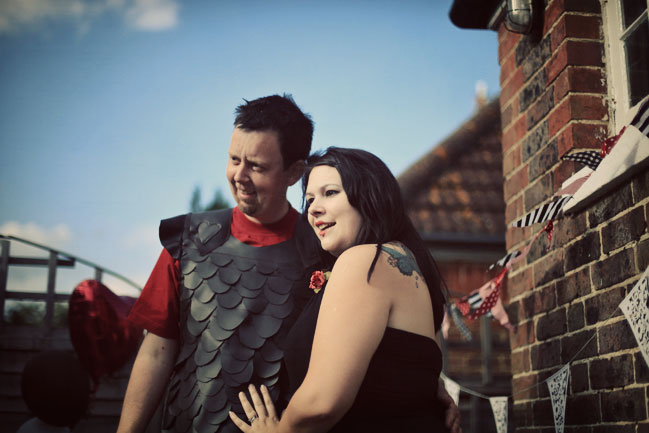 Because after all, if the Red Queen summons you to tea, it's best to attend if you value your head!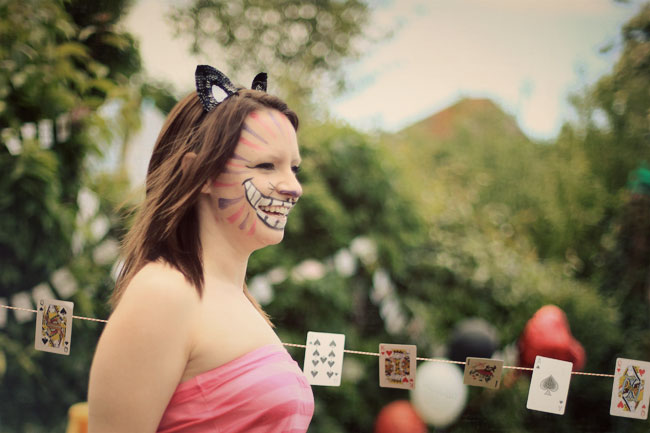 While there, we saw the Cheshire Cat, from time to time…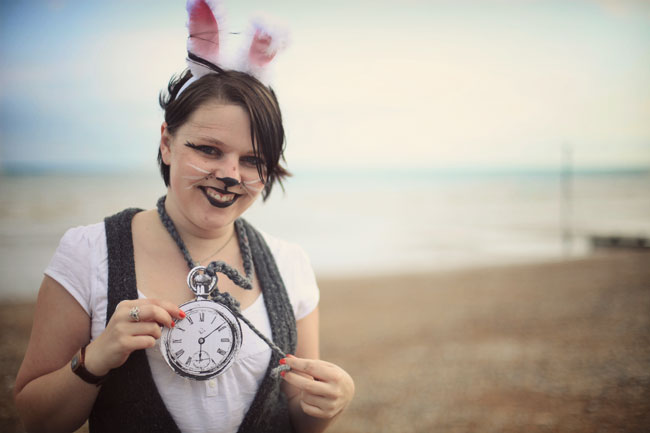 and the White Rabbit reminded us of the time.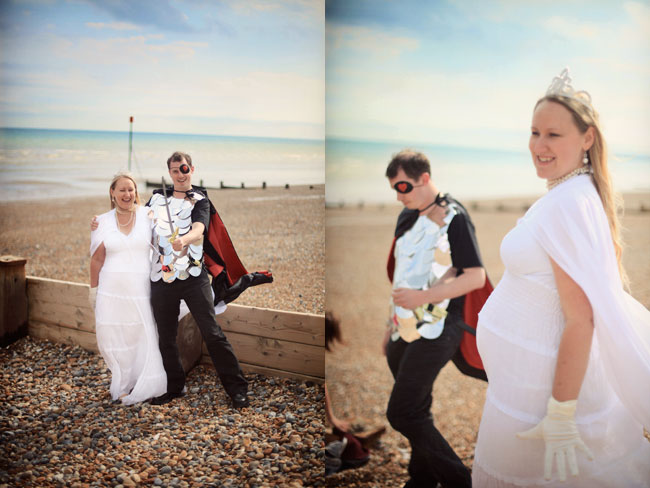 The White Queen was radiant and her knave was ready for battle.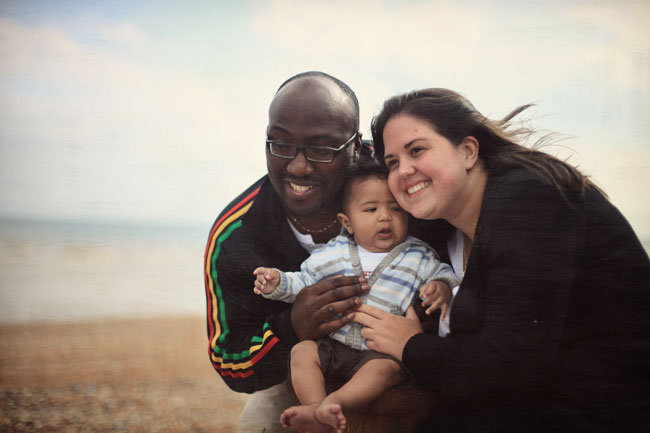 This pack of playing cards painted the roses,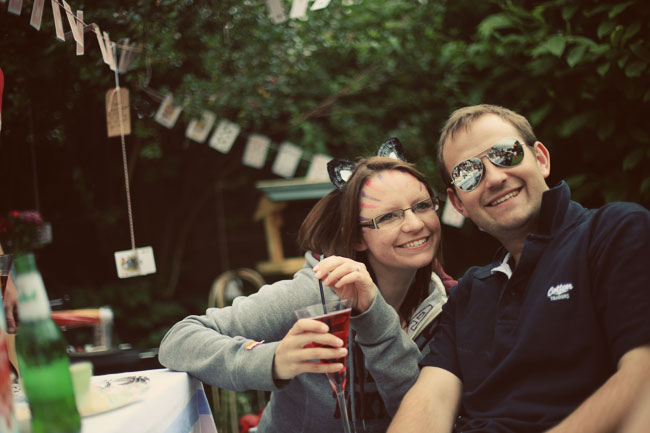 and we all gathered for tea and cocktails and a barbecue on a beautiful summer's day!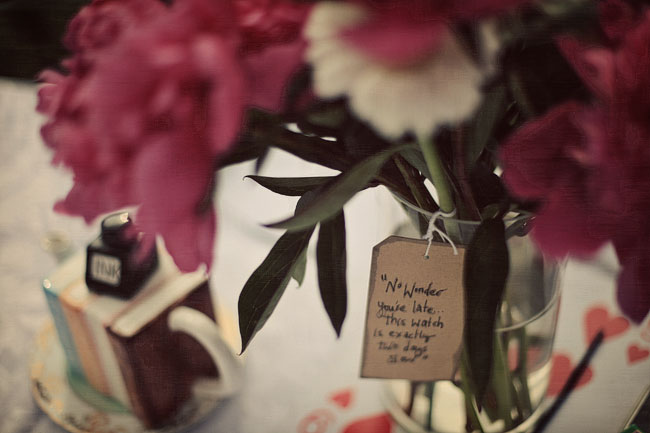 We sat round a beautiful table of tea cups and flowers.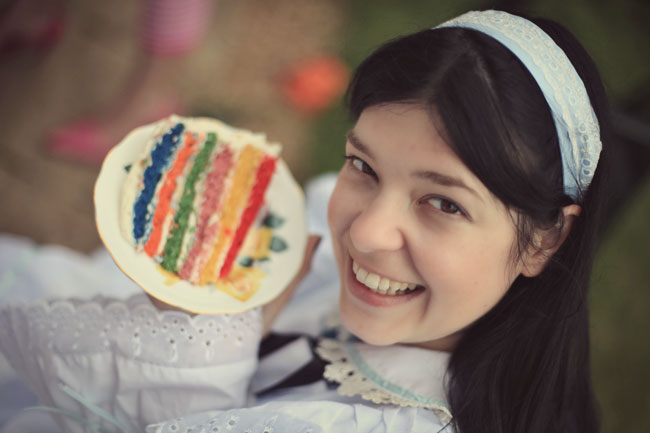 And ate magical rainbow layer cake.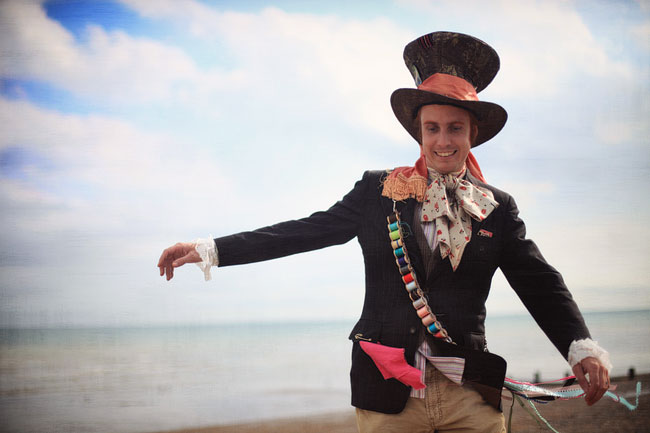 Then took a little walk.

And wandered along the beach.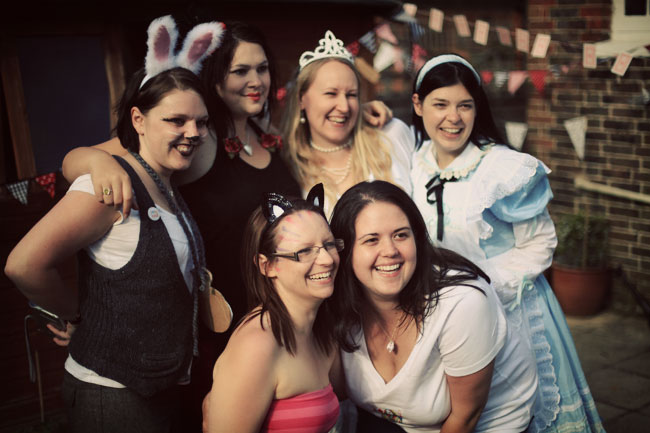 Something tells me you might see a few scrapbook pages about this, given all these ladies were in attendance! (That's Rachel, SJ, Jen, Laura and Leanne as well!)
In other news, the past week has been a bit of a whirlwind, but I have so much lined up for you now! On Monday, get your first chance to sign up for the new class, and more every day this week. Good stuff to share!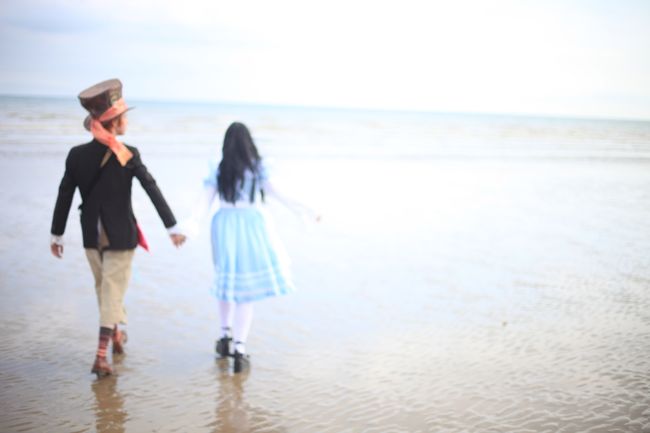 …and for now, I shall dream of magical days with a boy who is just a little bit mad indeed.
xlovesx

Read more about: i-will-scrapbook-this
13 June 2010

Next post: Scrapbook pages and something special
Previous post: Travel photography tips for Scrapbookers