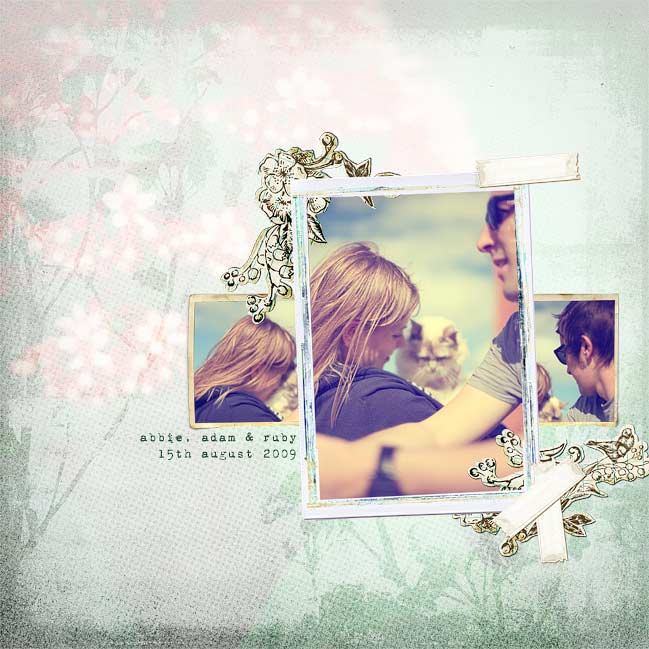 Supplies: Trip to Nature papers plus Organic mask by Jen Allyson, Photo mat and Photo frame both by Rhonna Farrer.
I fell in love with giant photographic backgrounds for digital pages when working on an article for SI—with these three layouts. Definitely an idea I am planning to continue you with the digital collection. So today – three different looks with my first set of papers!
Up above, a paper for the full background, but combined with a photo mask stretched to the size of the full page, then lowered in opacity over the top. Adds a different look than a boxy frame.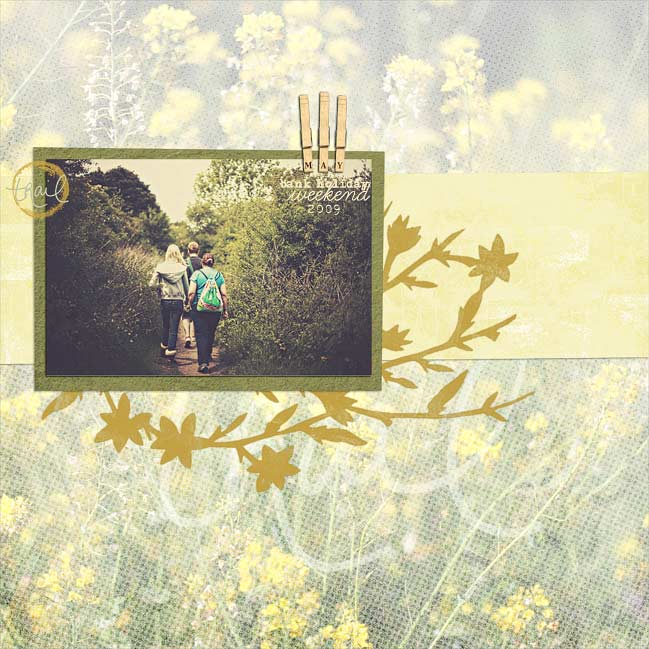 Supplies: Trip to Nature papers and Penned Words: Nature plus papers by Betsy Tuma and Jen Allyson, Organic stamp brushes by Jen Allyson, Peg alphabet by Carina Gardner and Scrap Canvas page template by The Queen of Quirk.
Always fast: dropping papers into a template. Love how easy it is to change a template—this layout started out as a template with monkeys!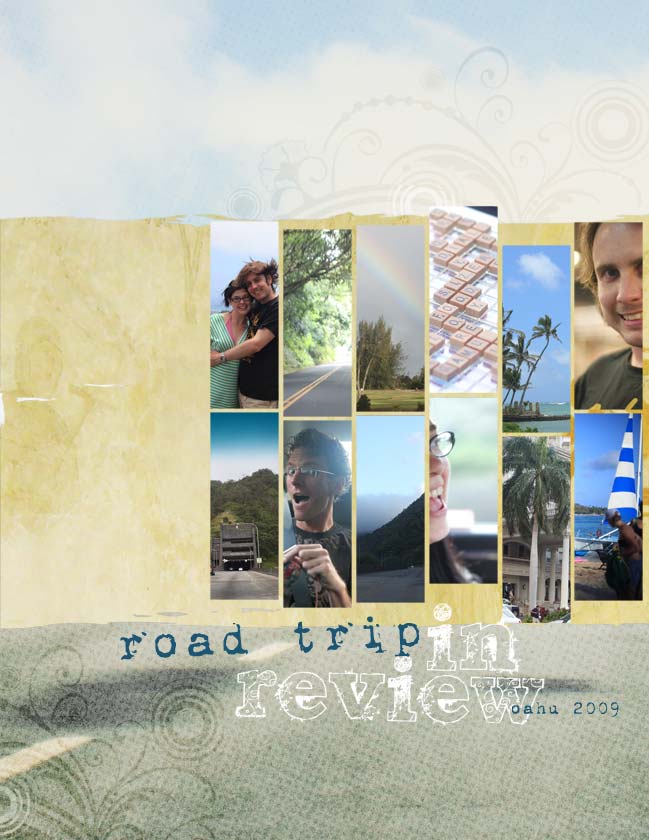 Supplies: Trip to Nature papers plus template by Erica Hernadez, grungy papers by Chelsea Parsons, Round brushes by Rhonna Farrer.
And this time, mixing two papers—the bottom half is the roadway paper while the top is the sky paper. The middle band of the layout covers the join, so nothing fussy to lining up the backgrounds.
Must dash—have a lovely day!
xlovesx

Read more about:
20 August 2009

Next post: Quick question...
Previous post: A journal for travels ahead