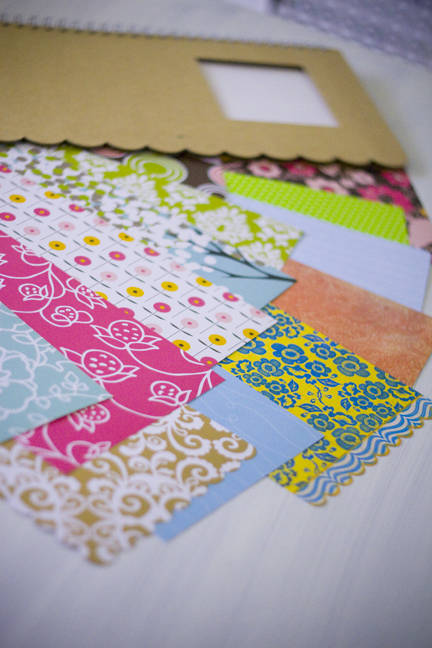 They said can you come up with something that will be different?
They said it needs to be something we can finish.
They said and everyone will cheer each other on.
And somehow, I think I said we can do that.
Different as in a little different than a regular cybercrop class. Because we'll do a little bit before the cybercrop, a little bit during, and a little bit after. Some long, long after. And because you don't need to participate in the cybercrop at all to join us for this.
Finishable as in I don't want to feel behind before I start. So we're going to prep some pages in advance (and they are super quick). Then we're going to all take pictures on the same day. Then we have a month to stick them into the book before anyone can consider feeling behind.
Cheerable as in we're going to do this together. As the project progresses, you'll get tips from lots of people. And every month, we'll share ways to keep it fun. And you can cheer on your team mates or friends or someone who has just joined UKScrappers for the first time.
Because starting this month, the 25th of every month is Official UKS Scrap Your Day day. On the 25th, we will all snap photos of our everyday. We can share them online and scrap them in an album. And twelve months later, we'll have documented an entire year of snapshots. Whether you love scrapping the everyday already or wanted to give it a try and weren't sure where to start, we'd love for you to join us.
One way you can join us is with this kit. It contains one 15×7 spiral bound album by Making Memories and thirteen sheets of 12×6 patterned papers in the designs shown above, by American Crafts, Sassafras Lass and Crate Paper. The 12×6 will make sense when you start to work on this project, I promise. To the kit, you'll add your own cardstock, photos, journaling and a few of your favourite embellishments like flowers or ribbon to customise your entry each month and keep it looking like your album.
There are a limited number of kits available on a first come, first served basis. Each kit is £10 plus £2 postage and packing. Kits are available to UK addresses and ship by First Class Royal Mail. When you purchase a kit, you'll also receive a PDF with the instructions for putting the pages of your album together for the project, so you can started before we start snapping away Friday after next.
ETA: All sold out now! Thank you so much! More details to come! If you didn't get a kit, never fear, as there will be plenty of ideas for using your own stash too.
Any questions, please just ask!
xlovesx
PS: The prompts for this project are free and will be available both here and at UKScrappers, so you are more than welcome to join us even if you are far away. Oh, glorious internet, how we love you!

Read more about:
15 April 2008

Next post: More info on Monday, but...
Previous post: Notes from a Monday