Read more about this monument here.
I love it when cropping weekends show girls at their best, and ScrapBowl was definitely one of those. Ashlie and Marirosa worked their socks off to make this event way bigger than it has ever been and it was such a treat to meet so many awesome scrappers in my classes. Thank you all so much for coming and playing! (By the way, everyone should have received their post-class PDF email by now, and I think I have caught all the names in my inbox. If you were in class and didn't receive one, please email me and I will send it again for you.)
The day before classes started, Ashlie and Marirosa had arranged for us to tour the capitol building together. I secretly thought I would be too exhausted and too…expatriated…to appreciate it, but I was so wrong. It was a fabulous and inspiring day, even if we had to be whirlwind about a few landmarks. After all, you've got Donna, Kristina, Stacy, Paula, Margie, Tia, Jen, Emily and I all in one car. We need to go to places like Paper Source and Lush. And probably Starbucks. But from start to finish, the weekend was a great time with a fabulous helping of girl power along the way.
So a girlie card in tribute then: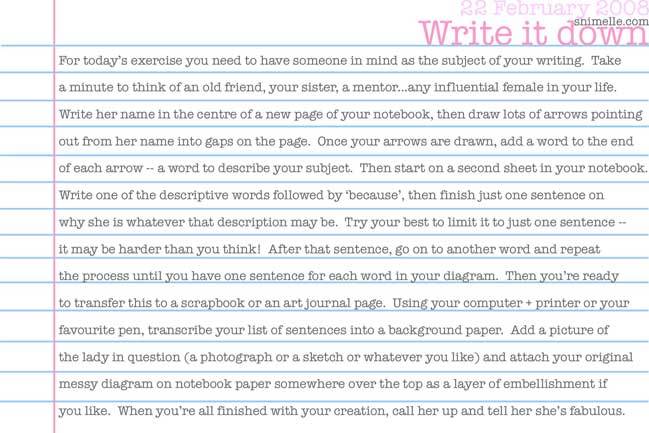 Click for print-sized card.
May girl power be a good thing and not just a silly saying.
xlovesx

Read more about:
21 February 2008

Next post: She made me do it
Previous post: Now with space for brainstorming