Photo from Living Etc via Hidden in France
I suppose it's no secret that I find inspiration in cooking. I think it's because there are so many layers that I find magical: beautiful kitchens and the designs of furniture, appliances and containers, the artful still life of food before we eat, the mix of art and science that creates recipes that are handed down on syrup-stained index cards with hand-scrawled ink, the way ingredients can be versatile and shift from sweet to savoury, mild to spicy, and that whole will-it-rise/will-it-not thing keeps me on pins and needles when I am cooking. So for all the books, magazines and websites who say it's boring to talk about what you had for lunch on your website, I quietly disagree.
So today, let's write about food, okay?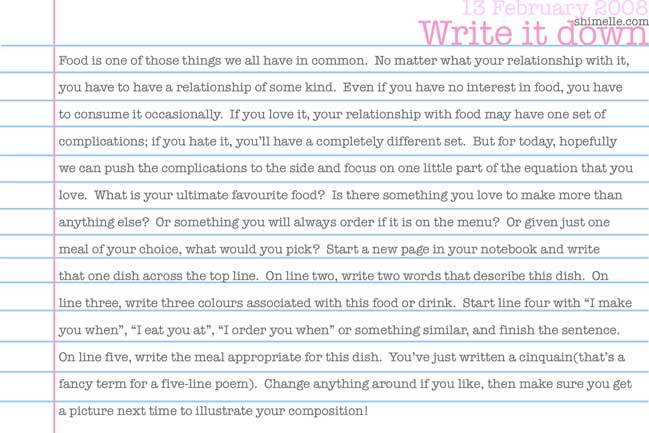 xlovesx

Read more about:
12 February 2008

Next post: In which I talk way too much about teaching English
Previous post: Round and round