photo by littlehonda
Carousels make me so happy I almost cry when I see them. I really can't explain. They are both garish and beautiful all at once.
The last time I visited this pier, the rides at the end were being renovated, including the carousel. The shell was there but the horses were gone. It made me think the sky would fall or something. There was just something very wrong about the a carousel without a single spot to ride.
There should have been horses.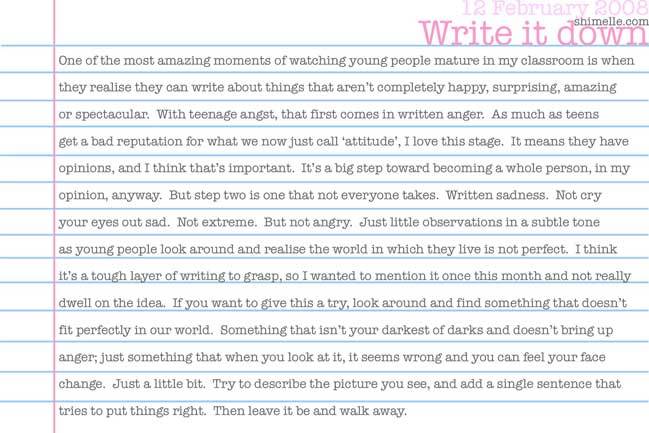 This one isn't easy. But I wouldn't have been happy with myself if I left it out. I think if you're going to go to the trouble to try to improve your written voice, you need to write in more than one mood. And to realise that the mood in which you write needn't set the tone for your day.
I hope yours is lovely and all that it should be.
xlovesx

Read more about:
11 February 2008

Next post: Also on index cards
Previous post: Pressed pages