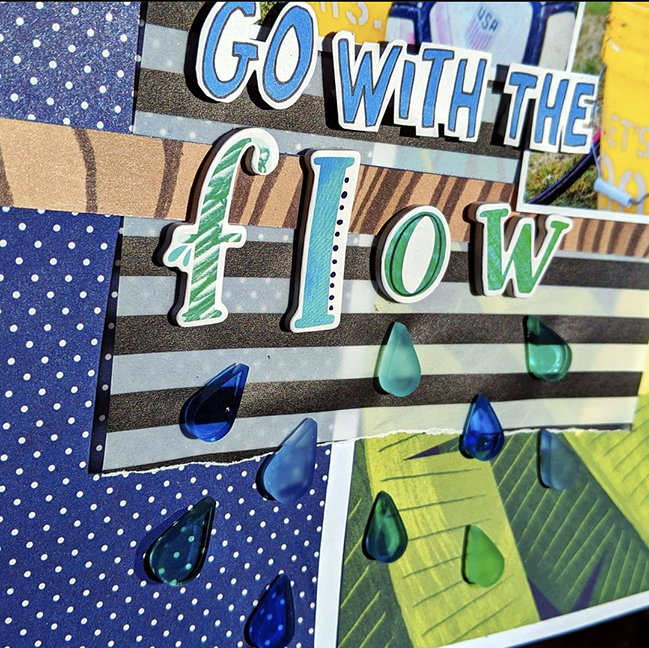 I've always loved symmetry in designs. There's a underrated beauty to it. In scrapbooking, I love me a good grid layout. I had just gotten in some Never Grow Up, and once I saw the gorgeous deep and bright colors, I knew I had to make a page with all of them!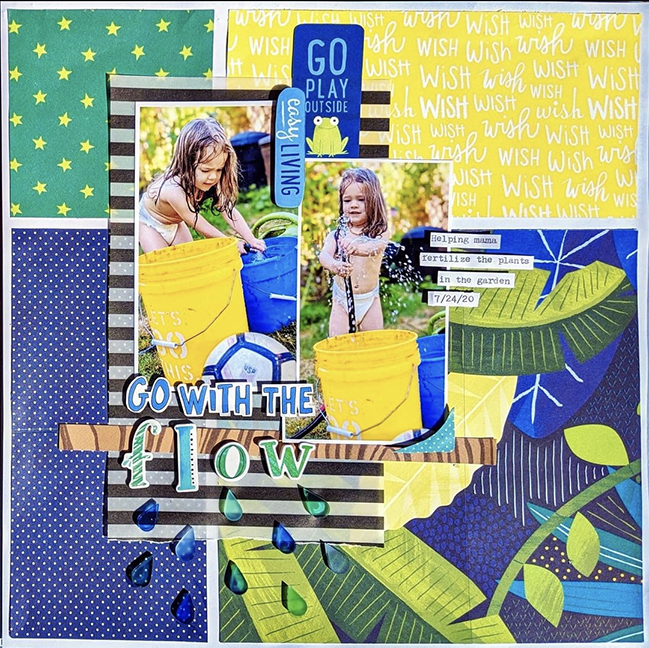 Instead of a traditional grid — I opted for a simpler 4×4, using different colors to create a complementary grid. I used a couple of photos from my kiddo helping me in the garden last summer. She lives any excuse to play with water!
Sometimes, when I feel I've used too much color and need help bringing in some balance, black always helps. I backed my photos with some black striped vellum, which did the trick!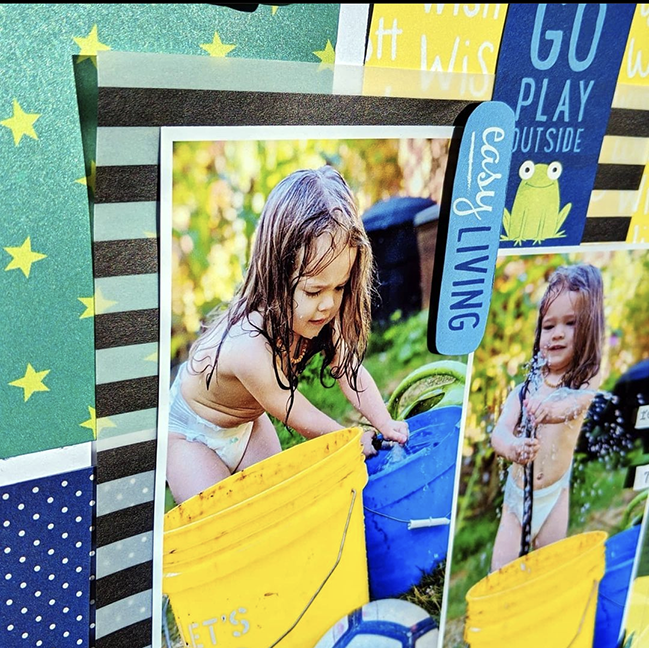 I "fussy bladed" a couple elements from the cut apart paper, as well as "Go With The" to add to my title "Go With The Flow." Also, I brought in a wood grain branding strip to pull some of the color from kiddo's skin, and some acrylic water drops from my stash to add movement to the alphas. I hope this page brings you some inspiration today!
| | | |
| --- | --- | --- |
| Hi! My name is Erika. I'm a San Diego-born, Seattle transplant, rescue animal mama of two girls. I started scrapbooking three years ago after watching Shimelle's colorful and achievable approach, and have been hooked ever since. I love physical and digital work, and mainly document in 12×12 and 8×6 formats. I'm game for learning new techniques, playing with new designs, and meeting more of our incredibly supportive scrapbooking community over on Instagram and Youtube. | | |

Read more about: tutorials
25 August 2022

Next post: Half and Half with Adam Westwood
Previous post: Making the Most of your Existing Scrapbook Stash with Brittany Kielar