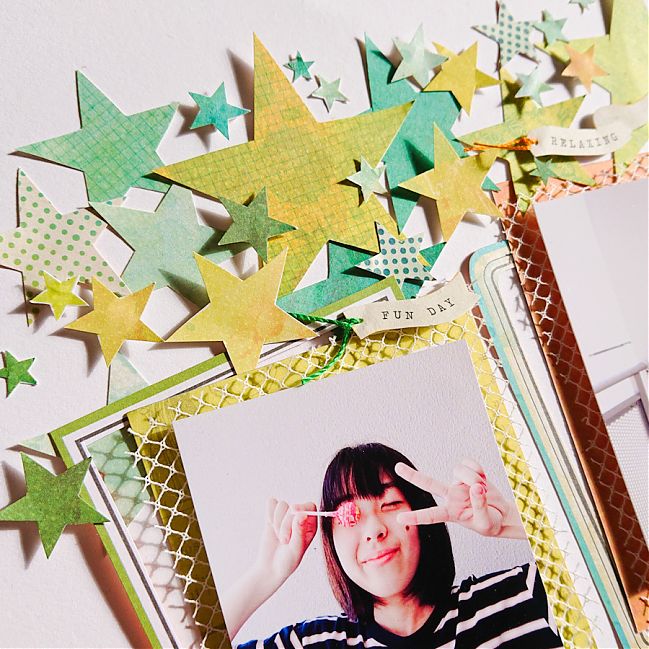 Hello friends! Ready for more scrappy rainbows? Because today Natsuko joins us all the way from Japan with her adorable take on the spectrum of colour. Plus a little reminder that there's a discount code just about to expire if you're going to shopping: use code APRIL5OFF for an extra 5% off your whole order at scrapbook.com. (That's an affiliate link!) Right, take it away, Natsuko! -Shimelle
Hi friends! I'm Natsuko, a Japanese Scrapper. Today I'm happy to share a layout I made with some pictures of my daughter. When I make layouts, I love adding layers and dimension. For this one, I detail cut a lot of stars, added foam under some of them and overlapped them.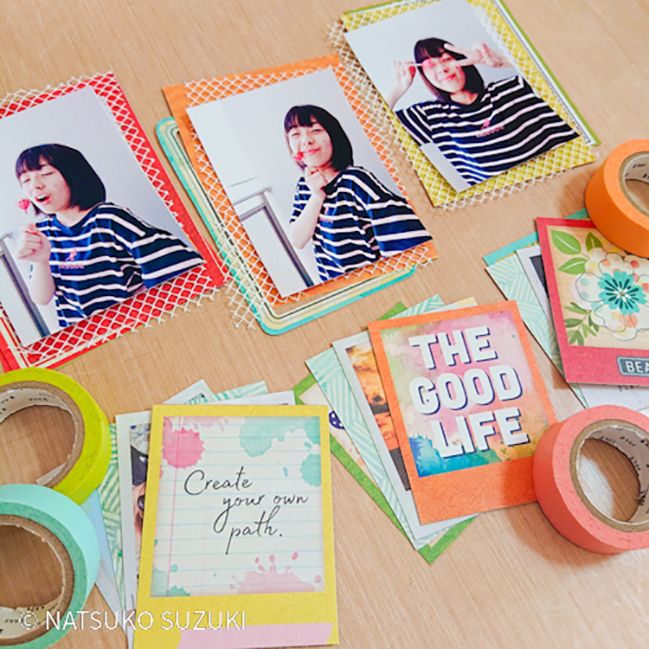 Usually, I write a short bit of journalling or just the date and place of where the picture was taken, but this time I wanted to write a lot, so I made little folded notes with washi tape and hid the journalling inside. In this way the layout would not be too busy.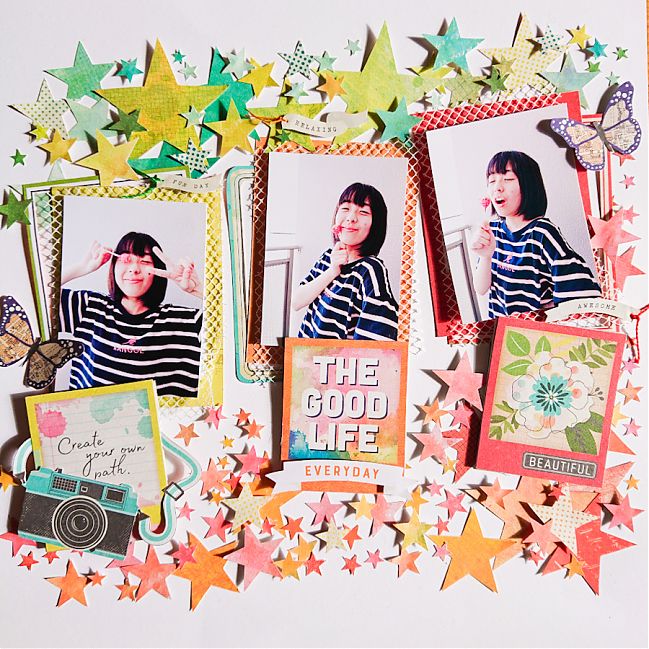 I always tell my daughter to be herself, and it's okay to be different. Sometimes it's difficult, because many people in Japan put emphasis on cooperativeness than individuality. I lived in England during my childhood, and came back to Japan when I was 10. I had a hard time blending in because of cultural differences, and was always seen as an oddball. As I grew up, I realized that nothing was wrong about being different and having your own opinion. I became stronger and made a lot of friends who actually wanted to be friends with me.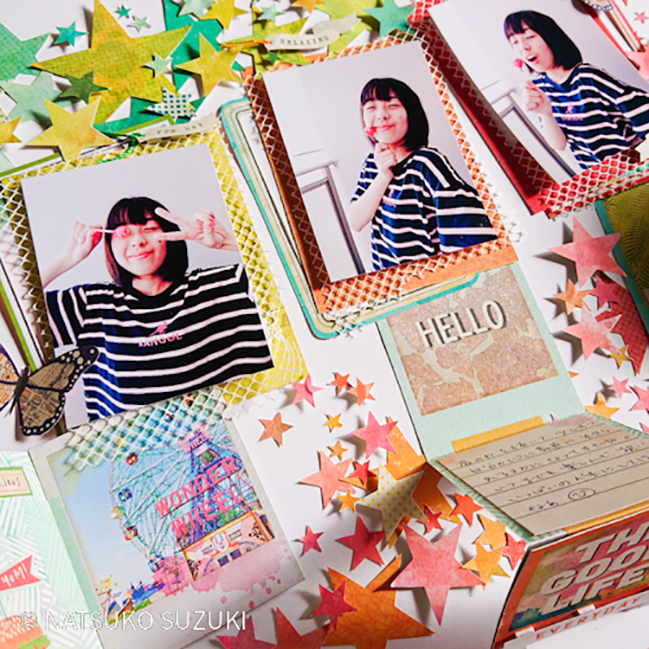 In the journalling, I wrote a message to my daughter not to be afraid of being alone if she's uncomfortable being with people who don't approve of her. I want her to be happy and confident. This is a good way to keep the writing hidden if its long or if you don't want it to be seen.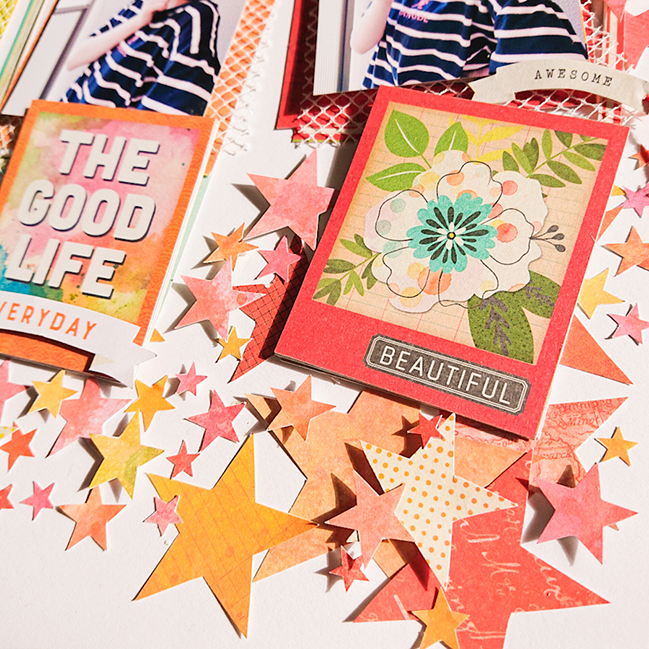 Scrapbooking is fun and therapeutic for me, and sometimes just playing with paper is fine. There is no rule in scrapping, and what's important is to simply enjoy it! Thanks to Shimelle, for the great opportunity! Happy Scrapping!
| | | |
| --- | --- | --- |
| Natsuko Suzuki is from Japan and has been scrapbooking for more than ten years. Most of her layouts are about her family, especially her daughter, and their everyday moments. Her style ranges from colorful to chic, depending on the picture she chooses. You can see more of Natsuko's work on Instagram & Facebook | | . |

Read more about: tutorials
27 April 2022

Next post: Distress Ink Rainbows with Monique Lowe
Previous post: Rainbows and Die-Cut Files with MJ Magnuson