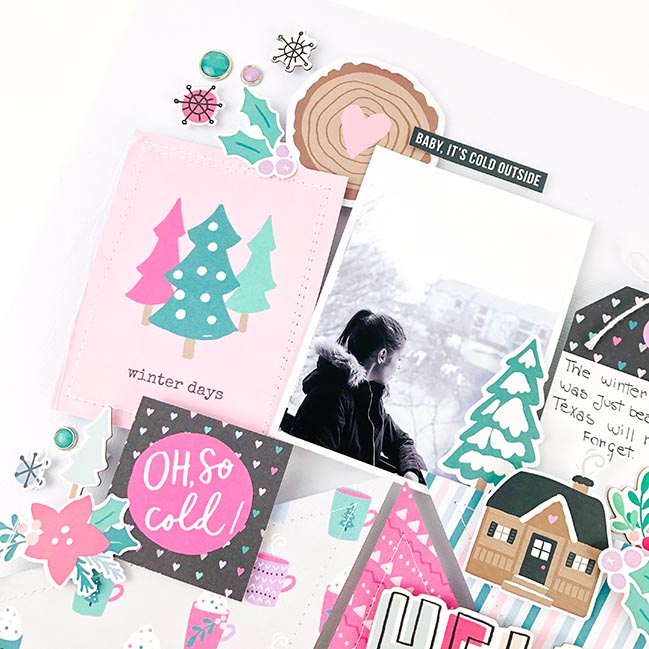 Please welcome our next guest artist, Karlla Dauer! She's joining us today to sprinkle some colour into your next scrapbooky snow day, and also breathing some new life into one of my older Best of Both World page designs. A disclosure reminder that the supplies are linked with affiliate links that make this project possible. Enjoy! -Shimelle
Hello everybody. Karlla here, and I'm very happy to share this project with you. I love working with a sketch or scraplifting an inspiring work to make it my own. I was in no doubt that lifting one of Shimelle's pages would work. She is always so cheerful and this is reflected in her layouts.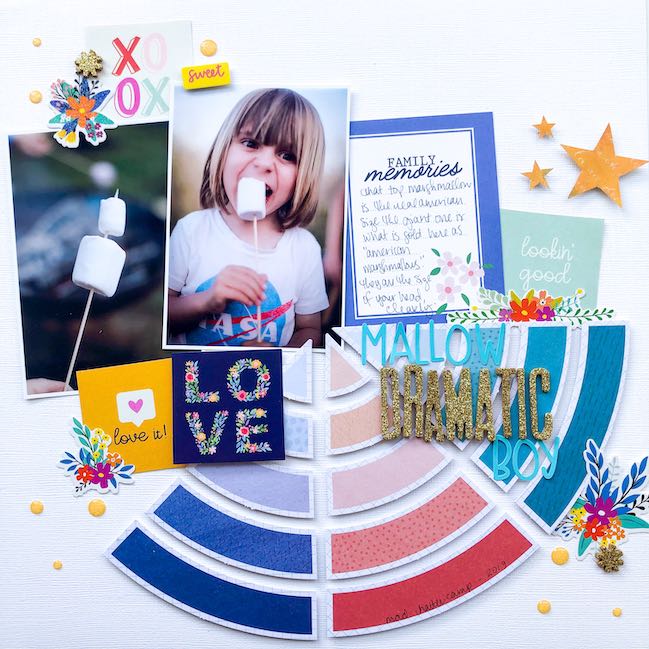 I love geometric shapes for my designs, and when I saw this Shimelle layout with a huge circle I fell in love. Shimelle used the die cut paper from her Field Trip collection.
The nice thing about projects like this, is that you can bring several patterned papers to the layout and enjoy working with the different looks in one collection. I used the Feelin' Frosty collection from Simple Stories for this page, but the same page design would look unique with any collection of your choice.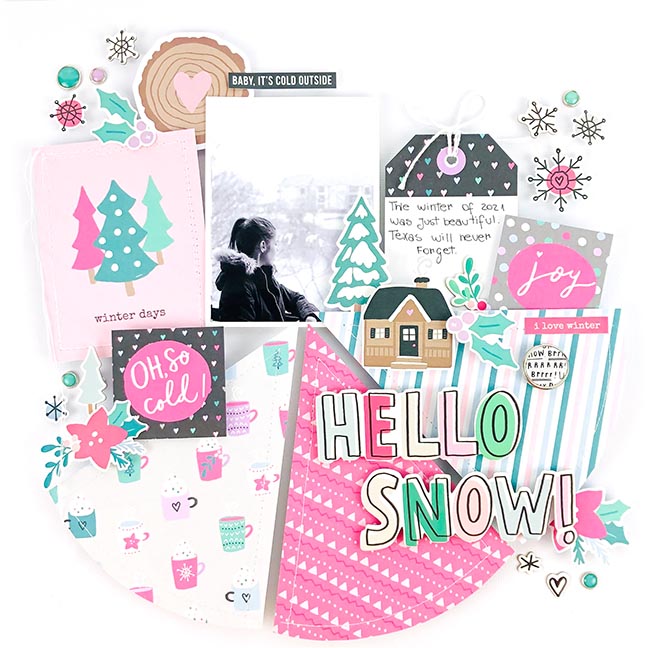 I confess that I'm taking risks in journaling. I need to practice writing more, and tags are great for short sentences. I loved how she used the decorative elements. As I love to add height to my work, a project rich in embellishments is great for this. You can highlight each detail in a unique way. To give it a standout and a delicate touch, I added the machine-made sewing on the card and on the "pizza slices" in the circle. I think it's so beautiful.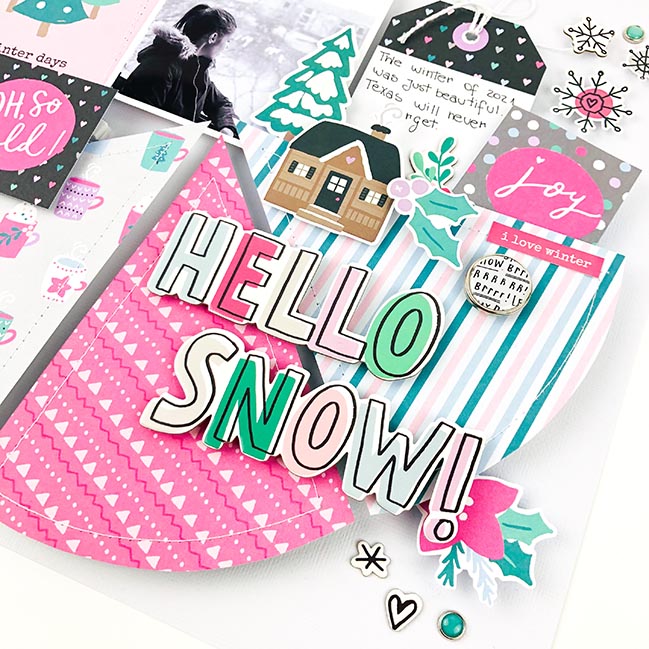 I like to work with a white background when I use collections with a lot of prints, especially when I want a delicate result. The combination of white with the collection's color scheme creates a truly harmonious design.
I hope you enjoyed my re-reading of Shimelle's beautiful layout. It's an honor to be able to contribute as a scrapper that I really admire. A day full of love for you.
| | |
| --- | --- |
| Hi, my name is Karlla Dauer, I am 34 years old. I'm Brazilian, but I have lived for fie years with my husband and son in Dallas, Texas. I got to know scrapbooking in 2005 and I'm sure it was an eternal love. Today I'm a full-time mother, wife, and housewife… and in the middle of it all, I'm also a scrapper. I don't think I have a style of my own, but I love playing with roles and I try to take a little risk in mixed media. You can see more of my work on my Instagram. | |

Read more about: tutorials
25 January 2022

Next post: Scrapbooking with Ink and Cut Files with Rasha Badawy
Previous post: Scrapbooking with a Title Cut File by Andrea Lake