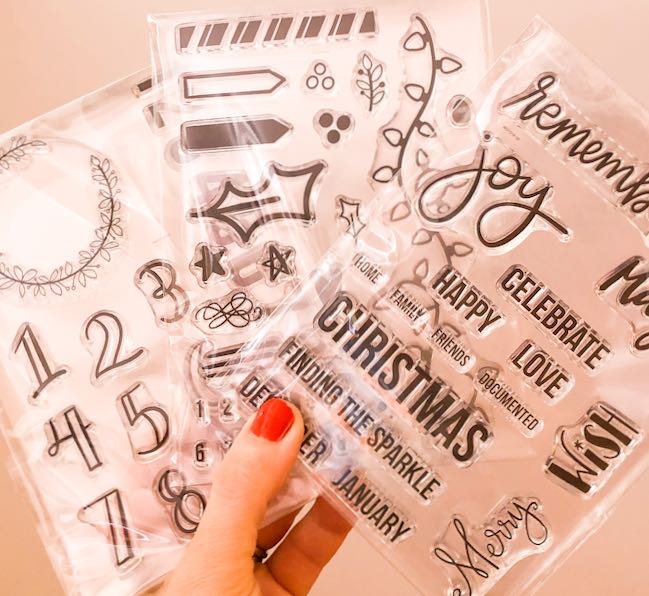 Hello hello! Preorders for Christmas stamps have now all been sent to their new homes and I have a very small number of stamp sets remaining which can be ordered today, all ready to ship straight out to you!
You get three 4×6 sets of stamps, as seen above, for $28 USD, including worldwide postage. (I send all orders through Royal Mail and they are not tracked. International tracked orders are available but the cost is usually prohibitive, so email me if it's something you want to discuss for your order.)
UPDATE: all sold out now! Thank you so much!
Please make sure your posting address is correct when you check out, as orders will be processed immediately!
Thank you so much!

Read more about:
22 November 2021

Next post: Scrapbooking with a Title Cut File by Andrea Lake
Previous post: 2021 Christmas Stamps now available for preorder!