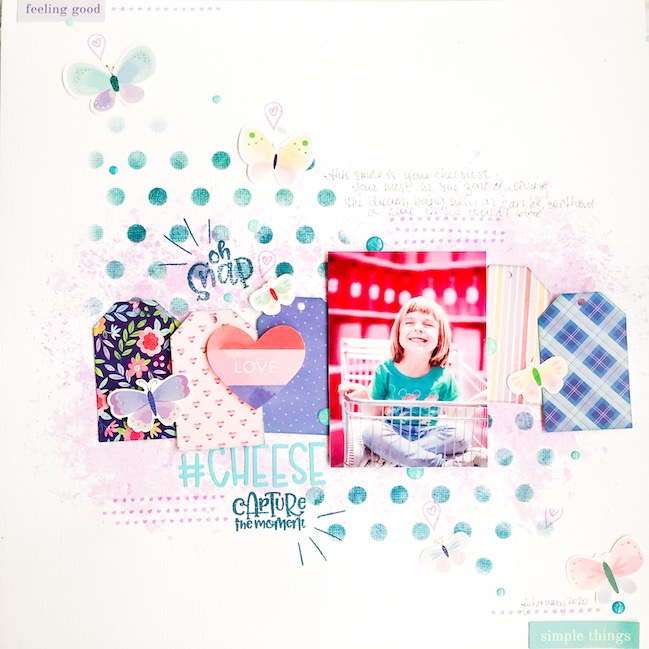 This post includes affiliate links to scrapbook.com, where I bought my supplies for this page.
There's not much left of my August Best of Both Worlds kit at this point, but there is a fair amount hanging out on this sticker sheet from Paige's Bloom Street collection. Including five tags! Surely that's enough to basically make a page? Add ink and a stencil and… white cardstock (seriously, I have been abducted by aliens and I'm now a pod person who reaches for white cardstock all the time?) and it seems to be possible!
This post includes links to all the supplies in the August kit, and the hashtag #shimelleBOBW is filled with pages made with those supplies!

Read more about: best-of-both-worlds-kit friday-live
11 September 2020

Next post: Scrapbooking with a cut-apart paper - and a look at the September Best of Both Worlds kit
Previous post: Using 2x2 inch squares to make a scrapbook page