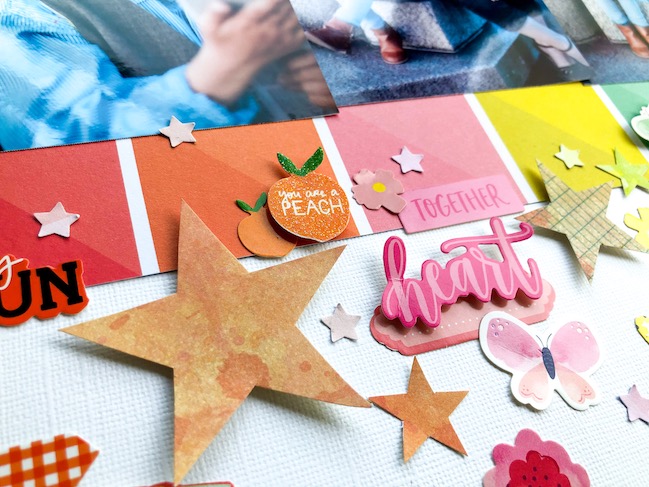 A spectrum of patterned paper squares, and plenty of stickers left in my kit stash? Sounds like it's time for some scrapbook rainbows! Today I'm scrapbooking three 4×6 photos, from our lockdown dressing up adventures – this time in honour of Newsies.
One of the things I wanted to include in this video is how some times my ideas don't quite work and I make a change midway through. I always find I am happier with the end result if I go ahead and change whatever is bothering me rather than carry on. Every so often, I go through my old pages and remove those that don't speak to me and don't tell a story I want preserved, and while I don't remove many, it is almost always the ones where something wasn't quite right in the middle of making the page but I kept going… and years later, still all I see is the thing I didn't like! As a result, I now try to be more accepting of changing my plans even if I'm halfway through making a page.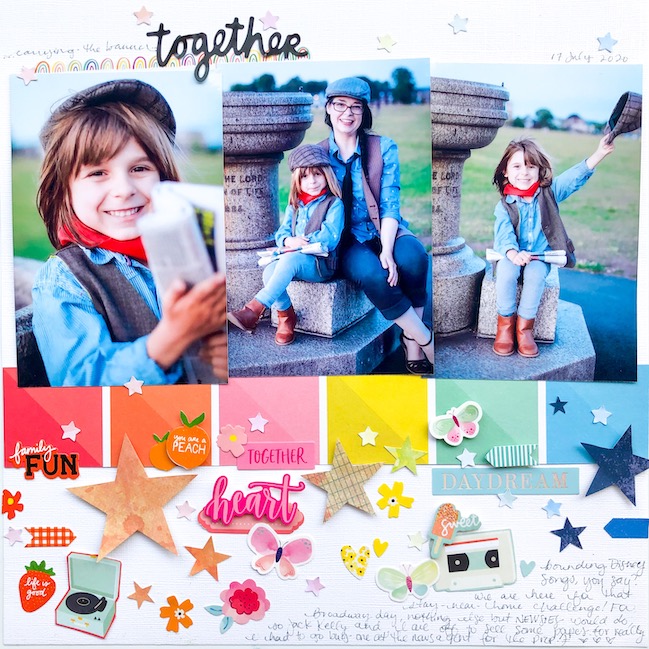 For links to the supplies and indeed all about this first month of Best of Both Worlds scrapbooking kits – including how you are totally welcome to play along with the supplies you already have in your stash – please see this post.
If you make a page inspired by this project and share it online, please tag me @shimelle and add the hashtag #shimelleBOBW so we can all share ideas together! If you love scrapbooking with a rainbow of colours, you might also enjoy the #scrapbookrainbows gallery!

Read more about: best-of-both-worlds-kit scrapbooking-videos
11 September 2020

Next post: Scrapbook Stamping: Make your own patterned background
Previous post: Scrapbooking with a giant rainbow