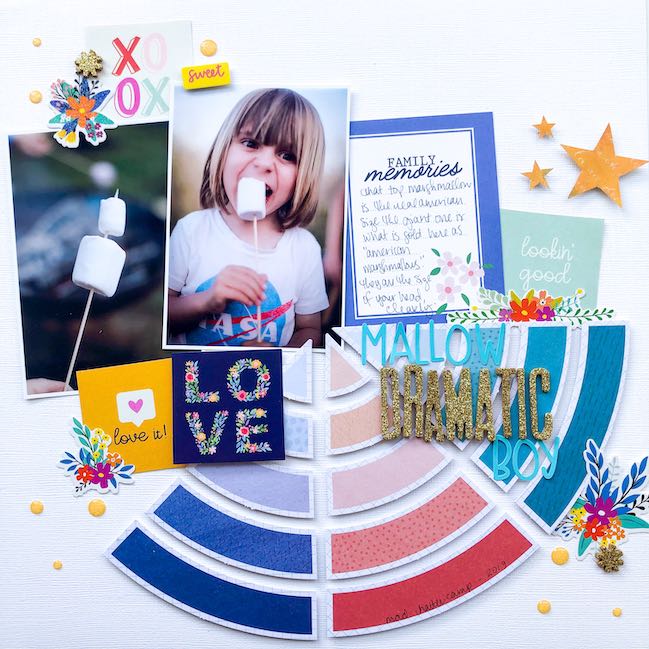 When I scrapped my last marshmallow themed page, someone helpfully informed me there is such a thing as MARSHMALLOW DAY so I am all on board and it's time for more marshmallow scrapbooking. This is again all from my August 2020 product picks (see the complete kit list in this post) and today I'm unwrapping that specialty die-cut paper from my Field Trip collection!
This video cuts off rudely, because in a shocking new development of this phenomenon called summer, my phone decided it was too hot and turned itself off until it reached a safe temperature! So I grabbed an ice block so we could have a part two. (Add that to the list of things I never thought I would do and yet they seem completely fine and normal in the year 2020.)
And completely cheesy title included, there we have part two!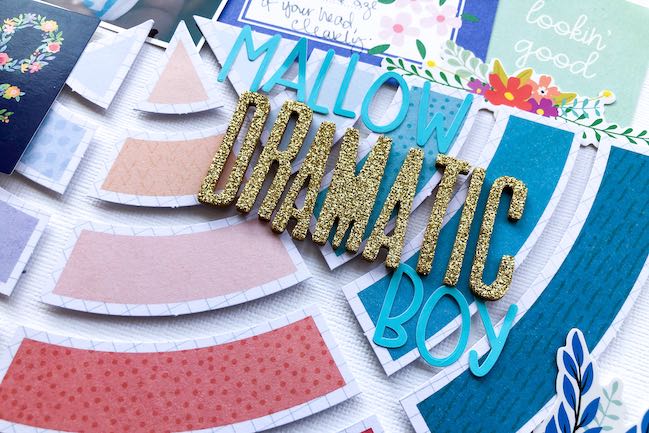 Now that die-cut paper is designed to give you way more than just one layout. You can use some or all of the interior pieces together, plus there's then the whole background frame that you can back with whatever colours and patterns you like. This is just the first take on that paper, but you'll be seeing a lot more of it right here in the coming days.
For the supplies and indeed all about this first month of Best of Both Worlds scrapbooking kits – including how you are totally welcome to play along with the supplies you already have in your stash – please check out this post.
If you make a page inspired by this project and share it online, please tag me @shimelle and add the hashtag #shimelleBOBW so we can all share ideas together!

Read more about: best-of-both-worlds-kit friday-live
13 August 2020

Next post: Handcutting a Title for a Scrapbook Page
Previous post: Scrapbook Stamping: Stamp on Patterned Paper