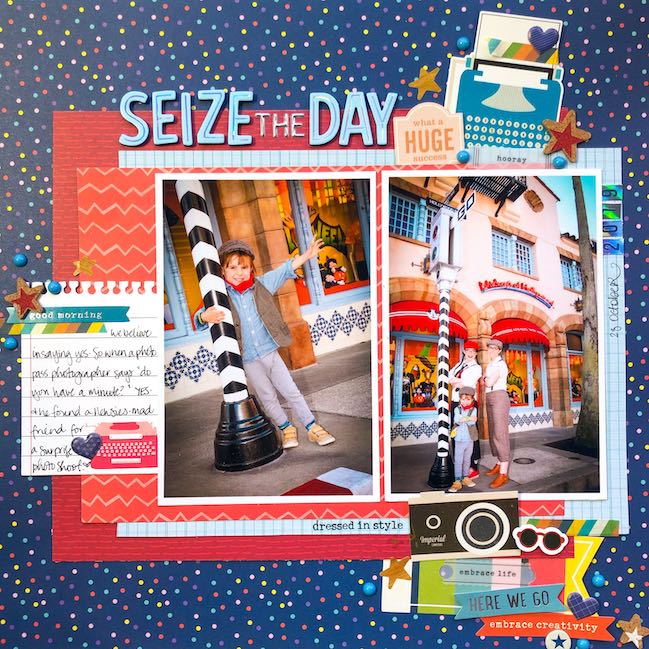 Don't panic, but I have a small plan.
Almost every week, I broadcast two Facebook Live videos – Mondays at 1:30pm and Fridays at 9:30am – both UK time and both approximate times. And you don't need to be a Facebook member to watch – only to comment. It's all lovely fun and there's a regular crowd who come by to heckle while I scrap and all is good.
Except Facebook's ability to let you search through an archive is really not good. It's nothing like YouTube in that respect and basically, a video is easy to watch for about a week and then it pretty much gets lost in a sea of stuff on Facebook. No one likes to trawl through the sea of stuff on Facebook.
(And also I tried a couple times taking the live video style to YouTube and the feedback made it abundantly clear that This Style Is Not Loved There and I get that. Each space for its own style – YouTube for edited and educational, Facebook for live chatting with me at my inevitably messy desk where I will lose the foam squares probably three times before I finish the layout.)
Here's the small plan: I'll keep on top of updating here with those videos and then that will add up to an archive that's way easier to search. And when I get it suitably updated, I'll even compile a pin board with all the layouts so you can see the page and go straight to the video, but that's a step ahead of where I am today. Today, have one layout with at least something from all twelve collections I have made with American Crafts!
We'll see if I can stay on top of it all. Send strength, wish me luck, whatever seems right.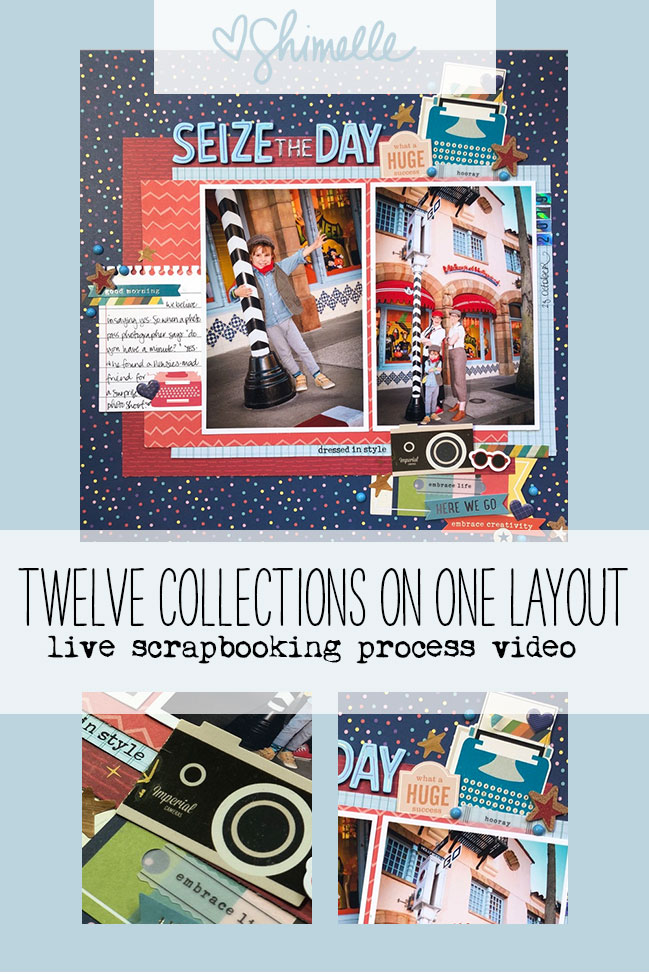 Read more about:
18 February 2020

Next post: A Dreamy Scrapbook Page with Paige Evans papers and cut file
Previous post: My first page with Paige Evans' Bloom Street collection