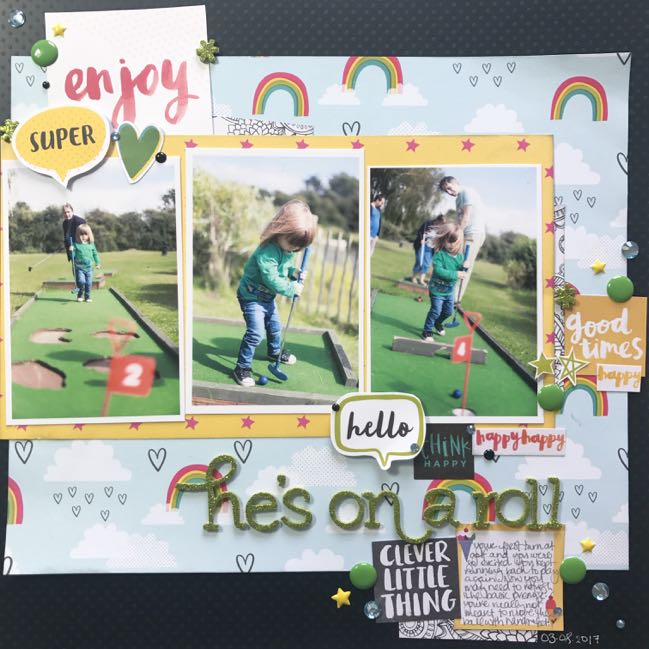 Black cardstock is totally what comes to mind when you decide to scrapbook with rainbow-print patterned paper, right? Yep, that's what I thought too.
Or maybe that's not where I started at all. But that's where the last Friday Live scrapping session took me!
The supplies for this page are a mix of the new Glitter Girl collection, Amy Tangerine's Oh Happy Life, and green glitter Thickers in the Eclair font, which I may have been holding onto for longer than I care to admit.
Friday Live happens on my Facebook page and I'd love for you to join me! The next Friday Live is the 11th of August at 3:45pm UK time, 10:45am Eastern.
Happy scrapping! And let me know what you pair your rainbows with, of course!

Read more about: friday-live american-crafts
11 August 2017

Next post: Pre-order your 2017 Christmas in a Box and Stamps this week!
Previous post: A Most Magical Scrapbook: My New Online Class