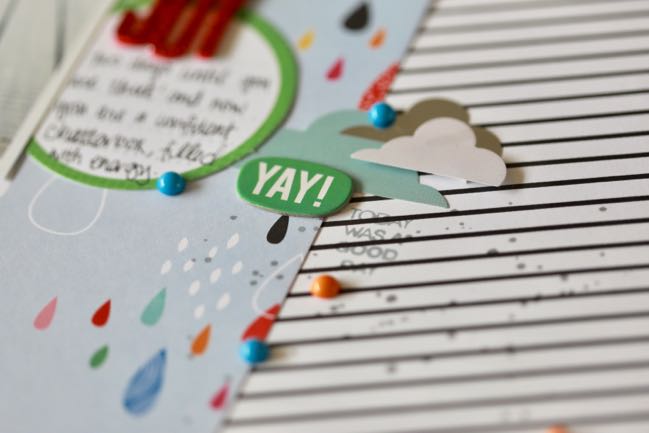 Sometimes we need to shake things up a little bit. Not a lot. Just a little shift in the routine makes things feel new, right? I've needed that when scrapbooking and making videos lately, but I think I've found a simple little premise to set me up for some happy creating for at least a few weeks: making one big choice.
Starting with this video, I'll be sharing some simple pages that come from one big decision, like how this layout all came from the decision between two different raindrop-printed patterned papers. This way I can show you both options, you can decide if you would make the same decision on your own desk, and if we want, we can try to figure out why. (If we don't want, we can just make layouts we like without worrying about all the why and that's always a good thing too.)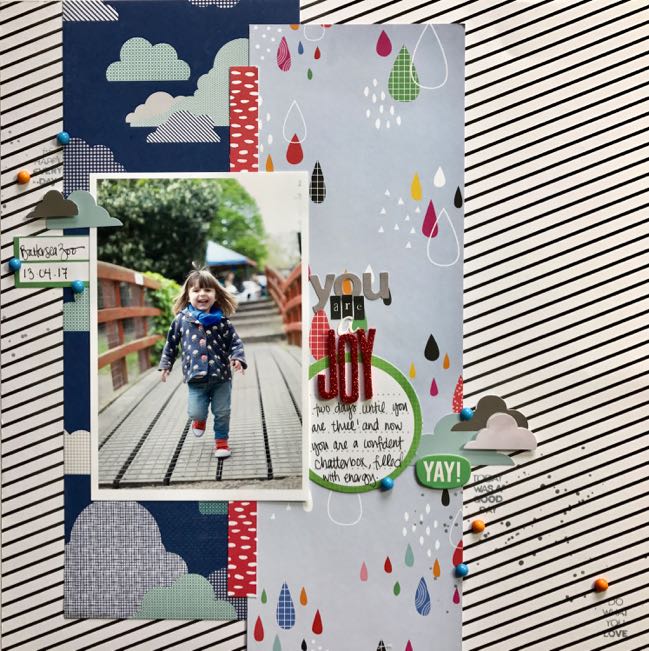 Supplies include papers and die-cuts from my Starshine collection and Amy's On a Whim collection, plus stickers from True Stories, red Fitzgerald Thickers, and a Studio Calico stamp set.
If this type of design process video helps you but you'd like to break things down further, take a look at Design Decisions, a class now available in a self-paced format that is entirely based on the choices we make on each new page.
I'd love to hear if you think you'd choose the same patterned paper or a different option for a page like this – or if you've used either of the raindrop papers on pages of your own, please share what you've made!

Read more about: american-crafts scrapbooking-videos
23 May 2017

Next post: Inspired by Evelyn La Fleur
Previous post: Glitter Girl Adventure 153: Take Away Crafting