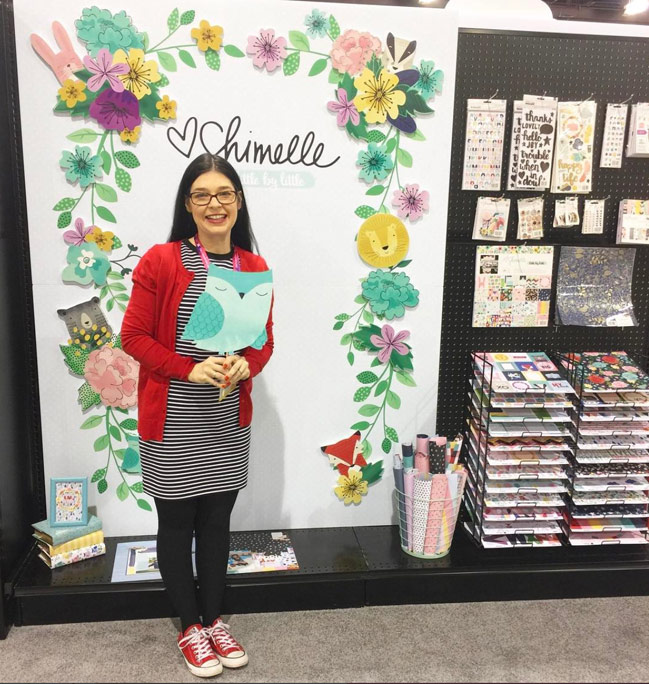 Here we are at my little corner of the American Crafts booth, with Little by Little ready to welcome the buyers who attend the CHA Creativation 2017 Trade Show.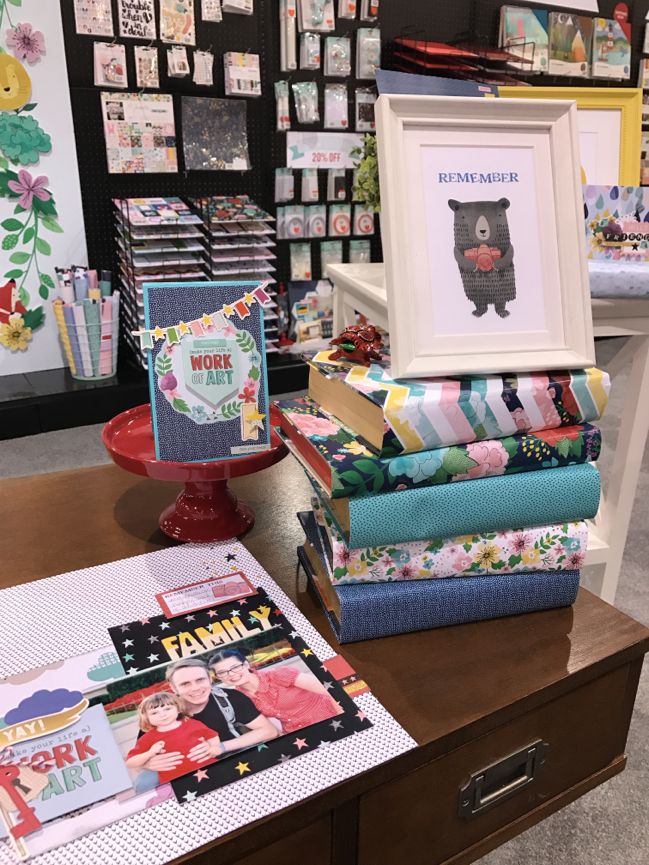 We've wrapped books in patterned paper and framed some of the motifs from the collection, and there's a big wreath backdrop behind me ready for plenty of selfie fun throughout the show.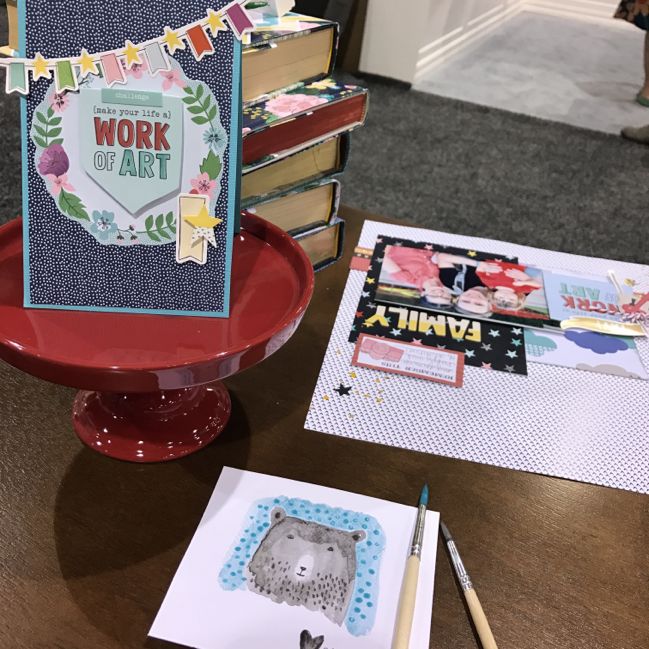 When we're not chatting or taking said selfies (shame), I usually scrapbook right there so I can show how the products come together to create a range of looks. This time I'm also painting a few little animals for store special events, so look for a chance to win something like this little bear from your favourite scrapbook shop, perhaps!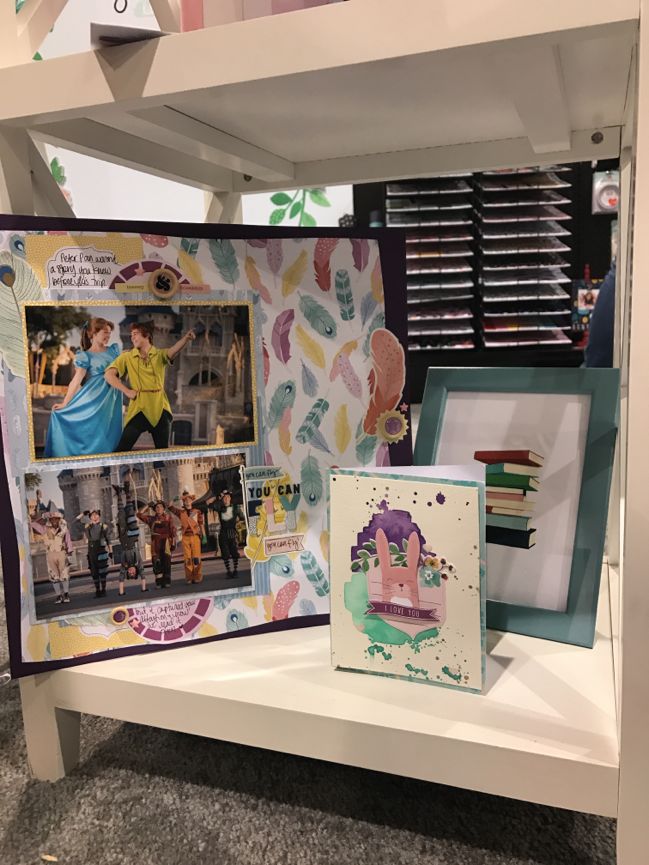 So much of Little by Little is filled with tiny nods to children's literature, so I stole that chance to make a Peter Pan page while I was here!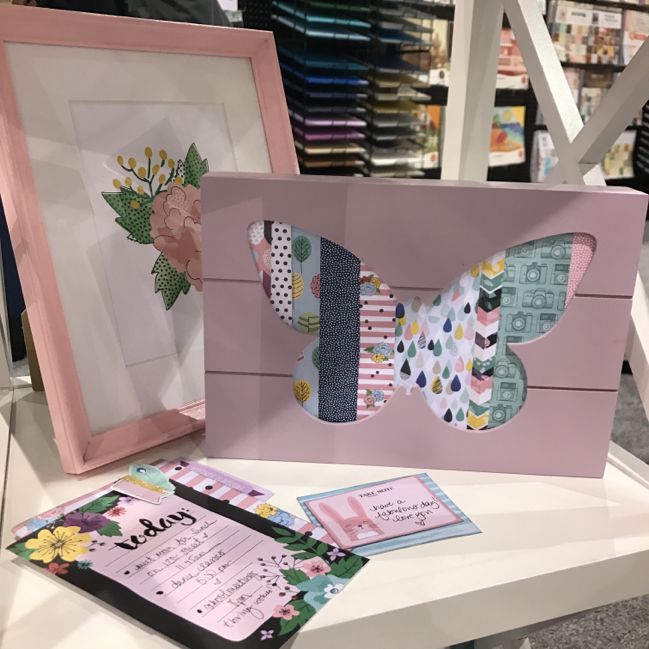 But this was probably my favourite way to display the samples: that butterfly frame. Of course, when in America, one must do a Target run just to see what last-minute items are absolutely required for the booth. I think this one was required, and it's from the Dollar Spot, so always a win!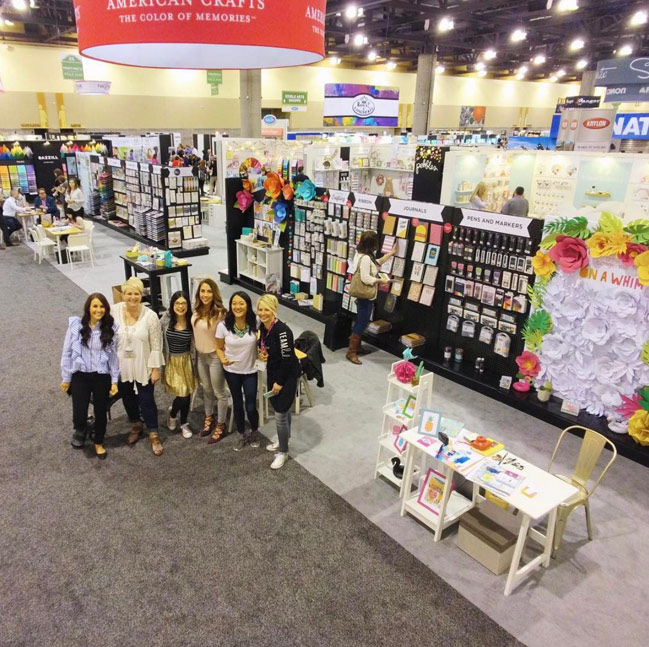 And of course Amy has a camera drone! So here's the AC designer crew at the end of the show from the sky!
Thanks for taking a look: up next, scrapbook pages with Little by Little!

Read more about: american-crafts
20 January 2017

Next post: Exploding Heart Scrapbook Pages with Little by Little
Previous post: Counting Down to CHA 2017: and sometimes I get a bit emotional about stickers