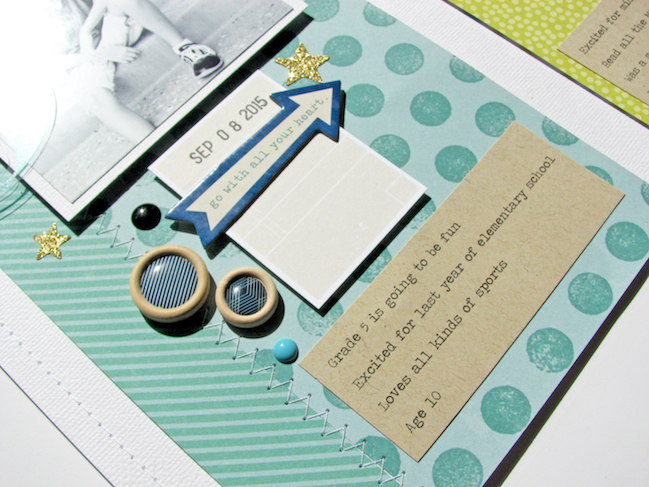 It's not just back to school time for many of us, it's also back to school scrapping time! Contributing designer Nicole Nowosad is here to share a fabulous idea for just that!
It's that time of year where all the kids are heading back to school, if not already there! Like alot of other parents, I like to take back to school photos each year. They sure pile up year after year! It's about time that I get some of them scrapped.
This past year in particular was an exciting one for my middle son – he started (& finished) his last year of elementary school. I thought it would be great to follow suit of many by taking a first and last day of school photo of him in this big year for him.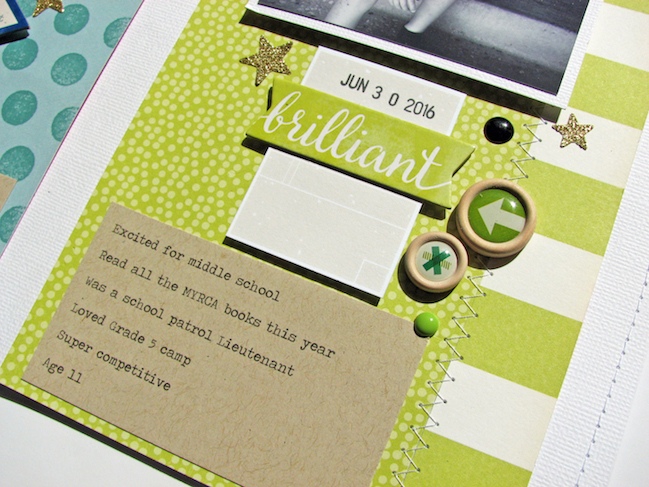 You can really see in the two different photos how he has grown up a little in his own way over the 10 month school year. It's fun to look back and see the progression of your child in the short time span. It is also important to document some of those fun things that happen throughout the year at the same time. I kept both the photos black and white, so that the focus is on the photos themselves, and not so much what color he was wearing those particular days.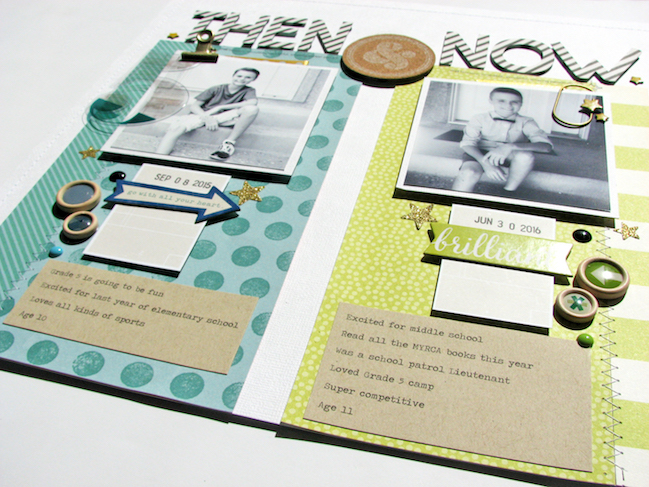 I chose to use before and after approach to my page for this – dividing up my project into two similar halves. I really tried to keep things quite monochromatic on each side of the layout, and mimicked the embellishments on both sides as well. It's great to have a similar approach to each photo on the page, that you can really see each of the photos side by side and see those little physical changes.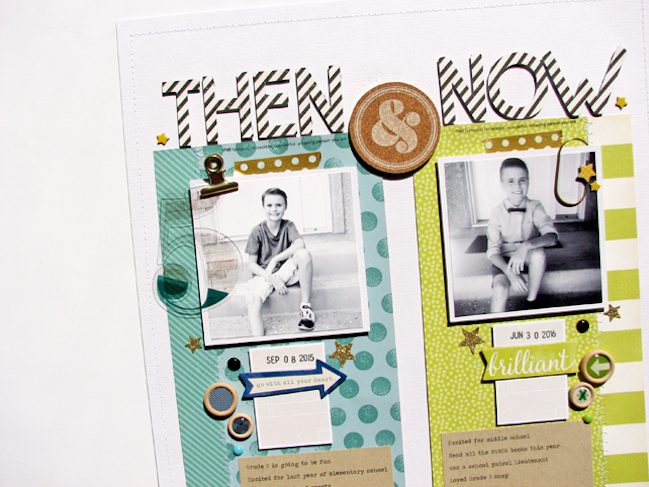 I asked my son about his school year and typed up those items and added simple journaling under each photo. It would have been great to have it in his handwriting, but he didn't want me to use his writing on the page. Preteen drama!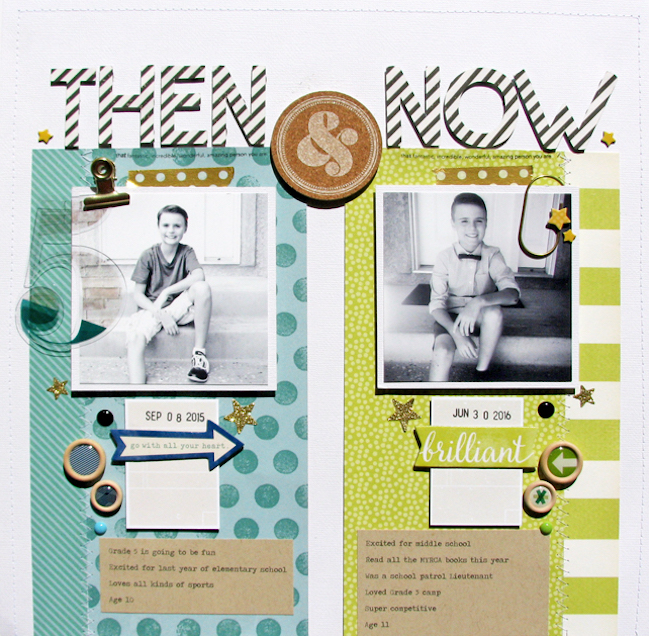 Read more about:
09 September 2016

Next post: Weekly Challenge :: Embellish with leaf motifs
Previous post: Weekly Challenge :: Use floral motifs