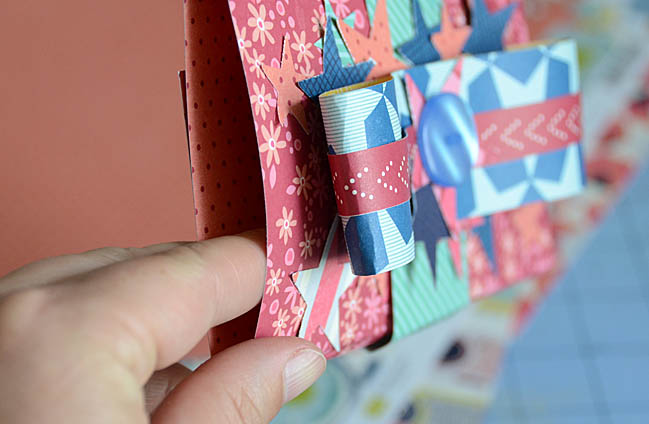 Hello July! And hello to contributing designer May Flaum, who has a perfect project for this weekend: use just scraps, finish it quickly, and making something simple into something special? Sounds like a winner to me – and you can go red, white, and blue if you wish, or recolour if you don't have an excuse for fireworks coming right up! Take it away, May.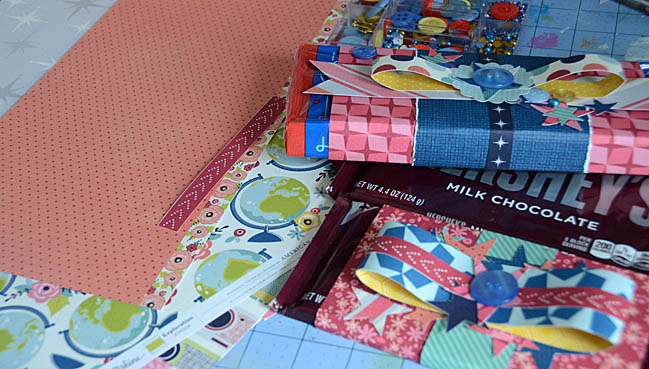 Use up the scraps and get your scrapbook paper to make pretty treats and favours: that's my agenda today!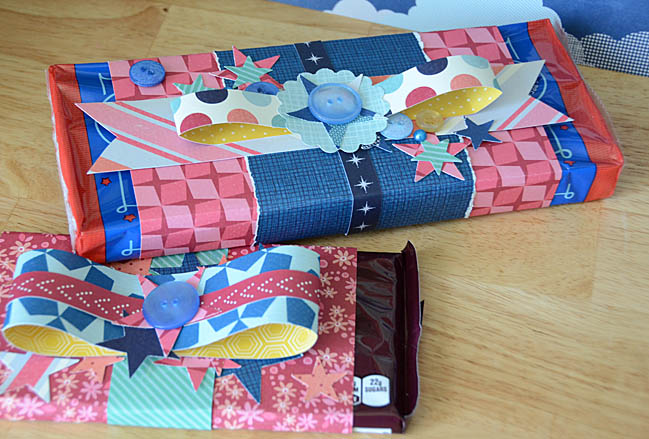 I noticed that some of the colors in the Starshine collection would work great for some Fourth of July treats that I'm wanting to dress up for a party. Taking scrapbook papers and dressing up simple and inexpensive treats and favors is one of my absolute favorite things to do! Today I have a video tutorial showing you exactly how I made mine.
In my video example I have used candy and chocolate, however you can use this idea in a number of ways:
Gift boxes
Around a gift bag
Fill a box with treats with a theme, then wrap papers around that box
Gather a few items then use paper to bind them together
Create a layered bow or topper for a scrapbook page or card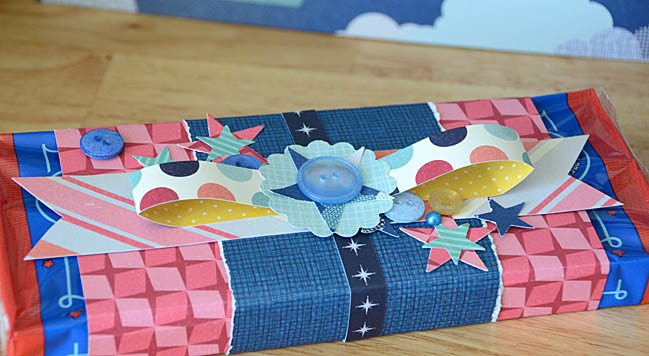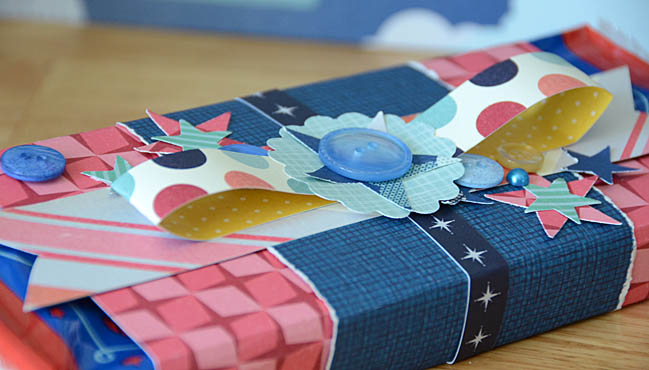 Whether candies or a box of homemade cookies, for a gift or for fun – there are so many ways that you can dress up packages and gifts to create unique things with your homemade touch on them! What I love about this is handing someone a chocolate bar is nice, but the extra time spent dressing it up a bit lets them know I really put some energy and thought into it. A bonus? This is a great way to use up various sized scraps and bits of papers, stickers, and embellishments that I want to get used!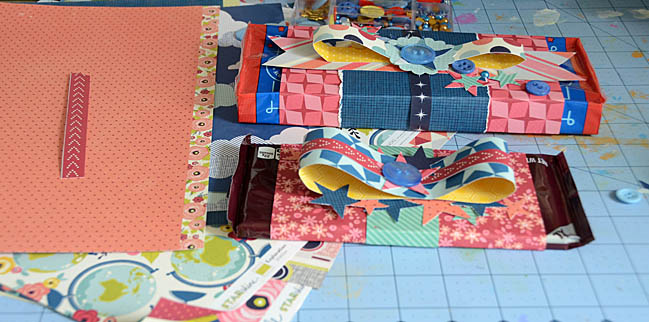 What weekend crafting is on your agenda? We'd love to hear from you.

Read more about:
01 July 2016

Next post: Weekly Challenge :: Go Overboard with Stars
Previous post: Weekly Challenge :: Take Inspiration from a Colourful Border