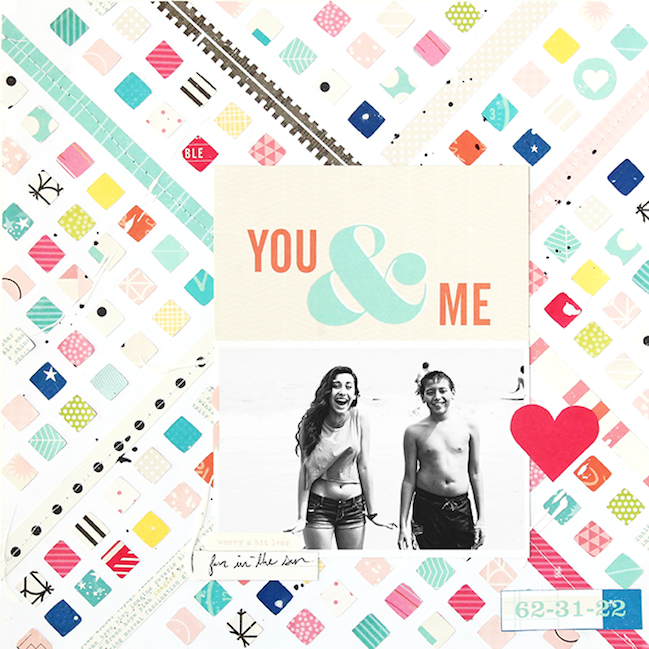 Please say hello to contributing designer Gina Lideros! She's ready to get true summer memories into her scrapbook, and has challenged herself to work just with patterned papers rather than pre made embellishments. Always a great challenge!
Every summer as soon as school is out, we head to the beach. One of my favorite things about living in California is that there are plenty of beaches to visit. A favorite beach of ours is Santa Cruz beach. They have a boardwalk with plenty of rides, attractions, tons of great food (hello garlic fries) and free concerts.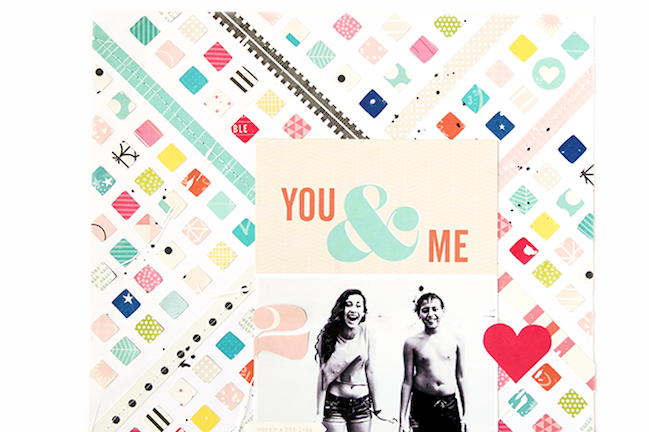 The inspiration for my layout came from the colorful rides on the beach boardwalk. I also made sure to add lots of beach themed colors as well, such as aqua, turquoise, coral, sand and navy. I wanted my photo to be the main focus on my layout, so I started by printing it out in black and white. Then, I created my background out of patterned papers. One of my favorite techniques to do is creating patterned pieced backgrounds.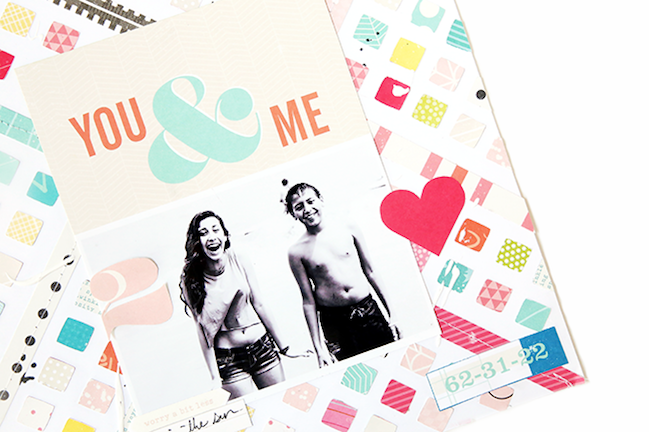 Because the background of my page was already busy, I challenged myself to work only with patterned papers (no embellishments). Even though this seemed like a tough challenge at first. I love the result. To achieve this I got creative and fussy cut several shapes out of patterned papers from Shimelle's various collections.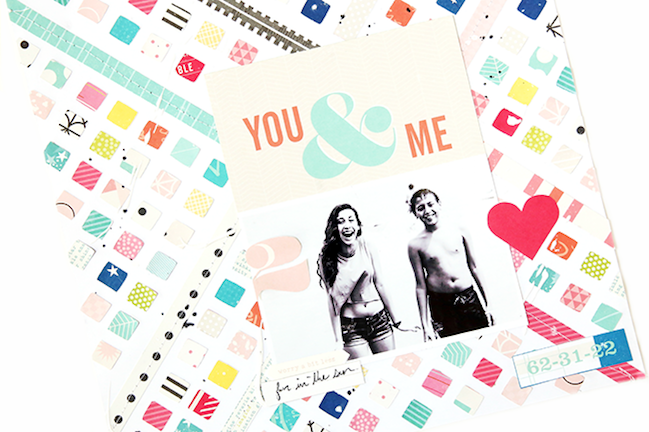 The vibrant colors of the patterned papers really make the background pop and bring out the contrast in my black and white photo. I also added a bit of machine stitching and little pops of ink and paint across my page.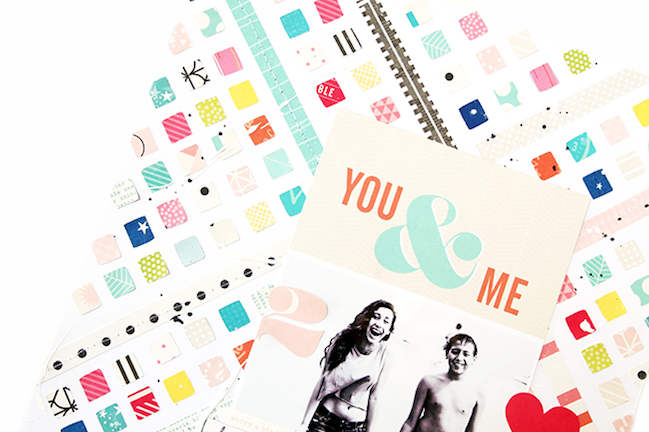 I hope that my layout has inspired you to play with patterned papers and limit your embellishments. We'd love to hear your ideas for scrapping beach photos! Have a craft-filled and happy weekend.

Read more about:
24 June 2016

Next post: Weekly Challenge :: Take Inspiration from a Colourful Border
Previous post: Weekly Challenge :: Scrapbook with Split Complementary Colours