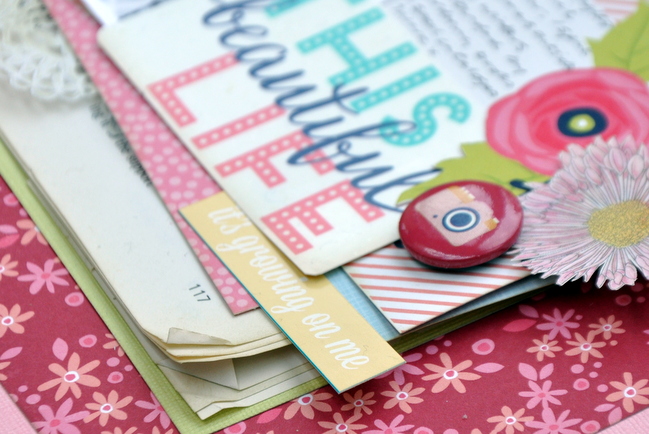 It's so exciting when one idea leads to another and another, and I love it when that happens in crafting. I love it when it happens for other crafters too so we can see their train of thought and how one idea jumps to another and another. That's why this post from contributing designer Sheena Rowlands made my day. I hope her series of ideas sparks a few for you too!
I'm a real lover of books. I really enjoy reading when I get the chance, I like how they feel in my hand and the smell of the pages. I also like to collect books specifically to use with my hobbies. These are usually out of date or damaged or bought from markets or second hand stores. I like to think I'm giving them a new lease of life when I use them in my projects. I always use a digital copies of photographs in my scrapbooks so I'm not concerned that the books I use are not acid free. Here a few of my favourites.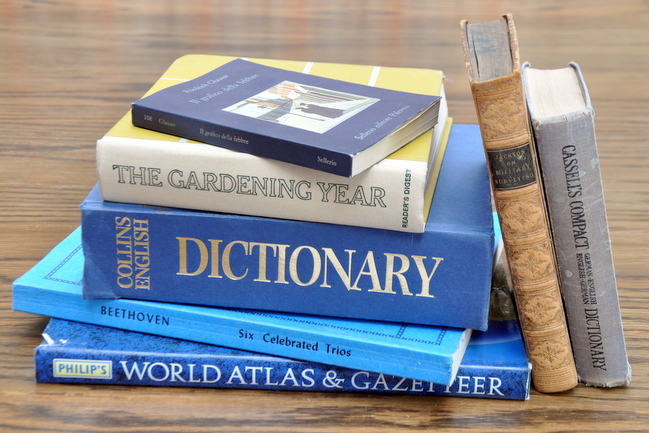 I like to use books and book paper in a variety of ways and today I'm sharing with you four different projects showing how versatile and easy it is to use.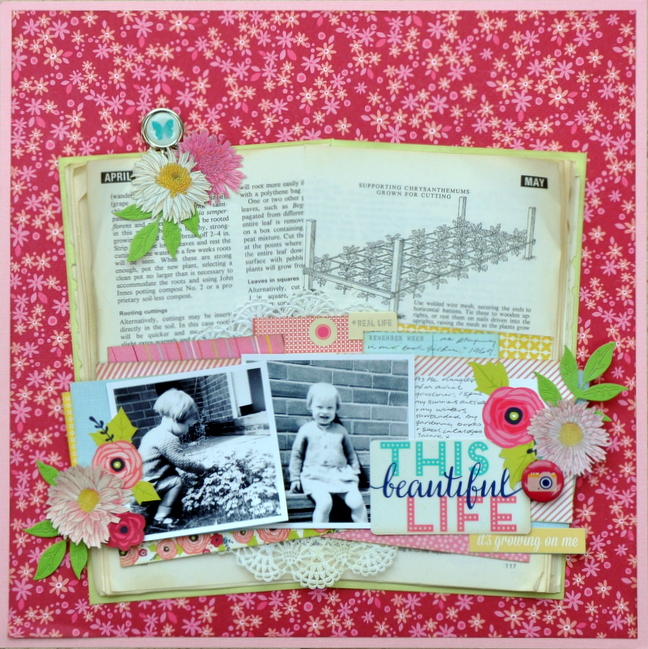 For this scrapbook page I wanted to use the book paper to help tell a story from my childhood. The journalling reads – As the daughter of an avid gardener, I spent my summers outside & my winters surrounded by gardening books and seed catalogues galore. This was the feel I wanted to get across when I looked at this layout. I took pages from an old gardening book,inked the edges lightly to evoke the look for being well thumbed and layered them up.The book cover is cardstock providing a base for the pages. To create the open book look I've cut the pages at a slight angle to give the impression it was intentionally open at these particular pages. I also cut some of the flower illustrations from the book to embellish the layout. The pastel tones of the Starshine papers and embellishments were perfect for matting my grainy old photos on giving a lovely spring feel.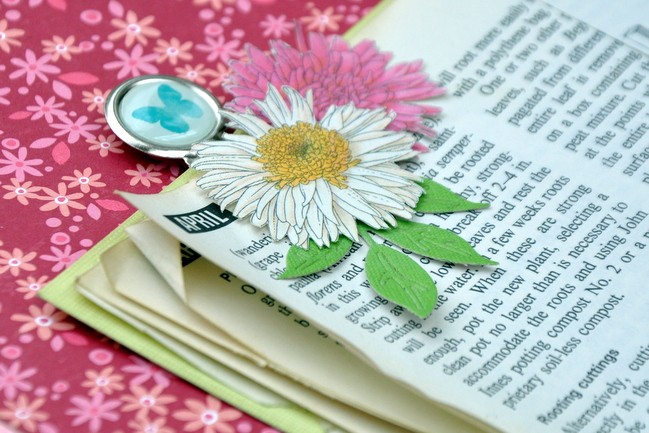 For this Project Life spread I wanted to evoke the feeling of distance, travel and culture. Two of my children travelled to Japan last year for the World Scout Jamboree. They brought back with them from their trip booklets, tour guides, maps etc. Rather than use the originals for this page I scanned and copied pages so not to damage their souvenirs. Whenever I go travelling I always try to pick up a book in the launguage of the country to add to my collection.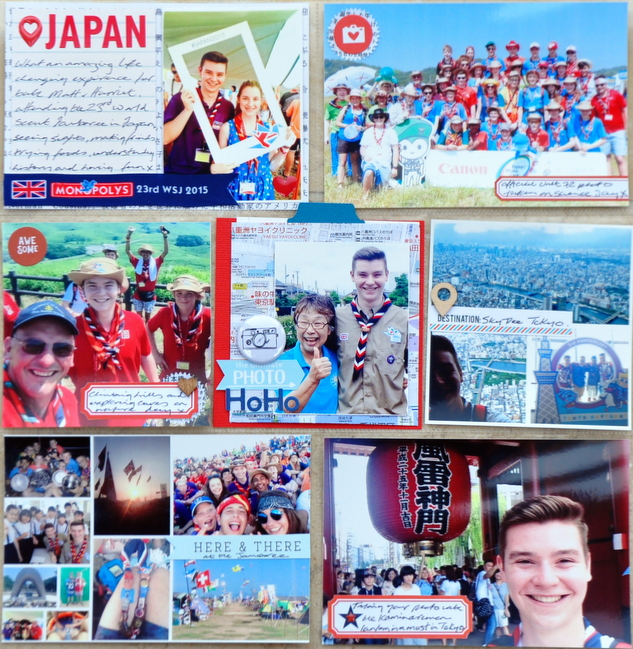 I created a pocket to hold journalling tags with a train map and punched decorative circles from text paper to embellish my journalling all adding to the overall feel of the Project Life spread.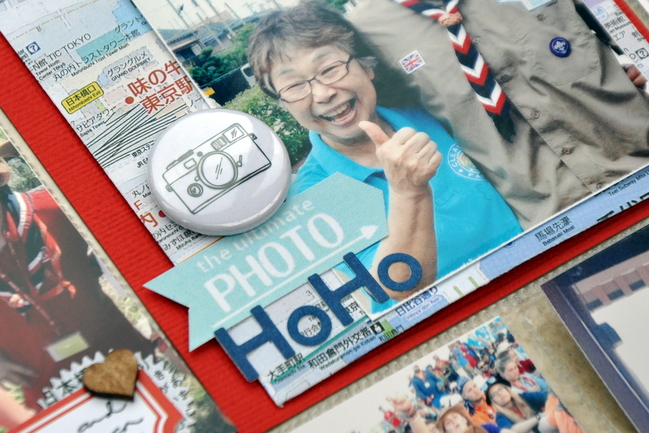 Book paper is great for making embellishments with too and for this card I made one large embellishment for the front using old school maths text book paper.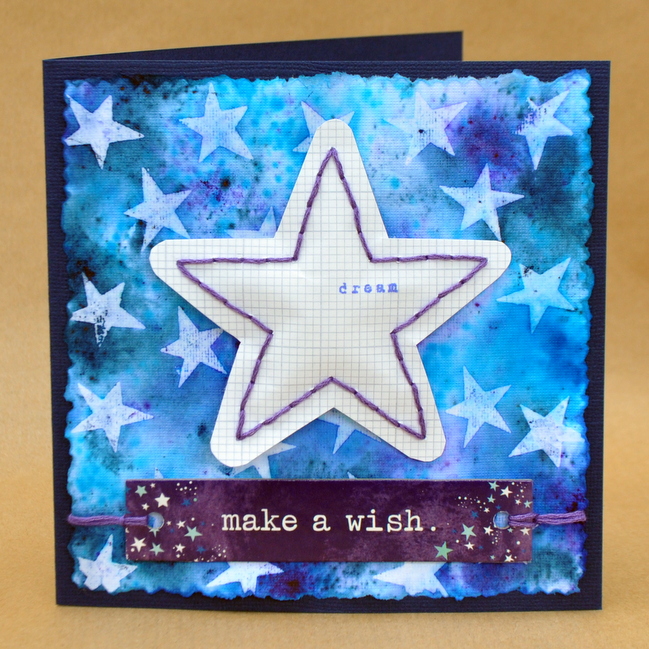 I drew out the star in pencil on the back before hand stitching around the edge. When I had sewn two thirds of it I added a little toy stuffing between the layers to add dimension before sewing it up. The background features the star stamp from the Starshine Collection heat embossed in clear on white cardstock before adding water colour paint over them. The Starshine chipboard sentiment finishes it off perfectly.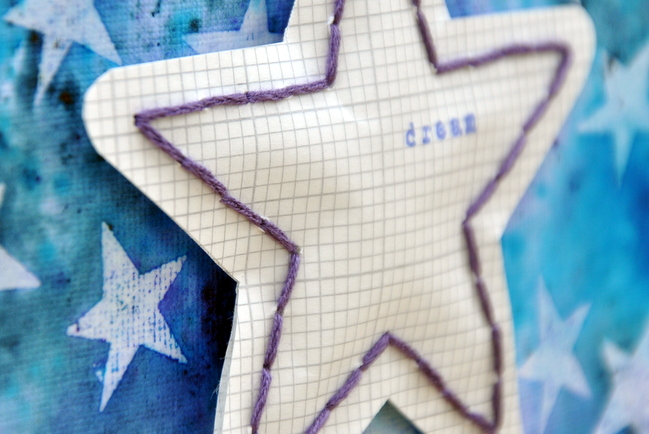 Finally an off the page project. I'm a scrapbooker first and foremost but I do like to dabble in other crafts, like I need another hobby! but I thought I would share a book fold I did as a gift for my Brother & his bride last year. There are lots of free patterns out there on the internet & its really easy to get the hang of once you get started. I've covered the covers of this book as they were damaged but you could also theme your fold with the book you choose too.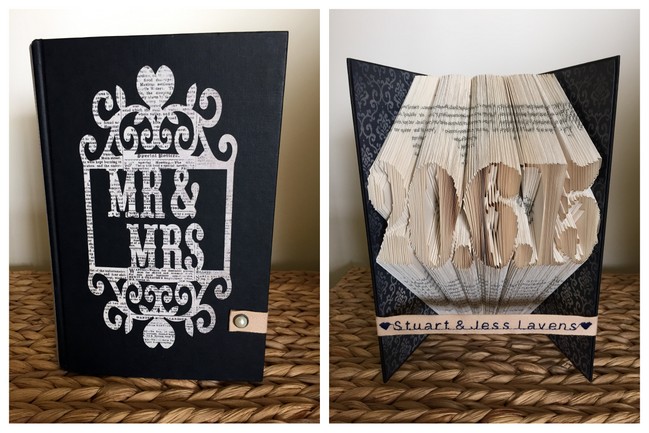 I'd love you to join me and create incorporating book paper, please share with us your creations.

Read more about:
26 April 2016

Next post: Glitter Girl Adventure 138: On a Minc Mission
Previous post: Weekly Challenge :: Make your journaling the heart of your scrapbook page