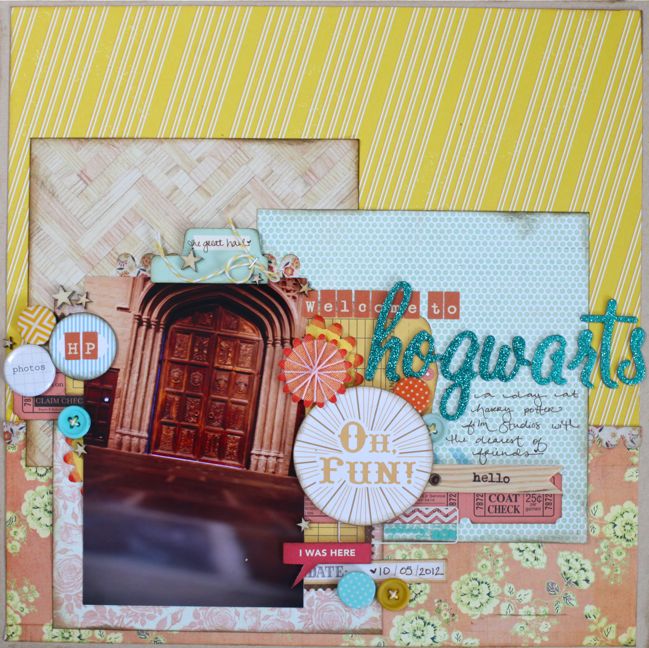 After beautiful sunshine this weekend, there is a sky filled with clouds over my house this morning and it feels just about perfect to make some coffee, put on some music and do one of two things: read a good book… or scrapbook. Of course. Shall we have a challenge this week to combine those two things?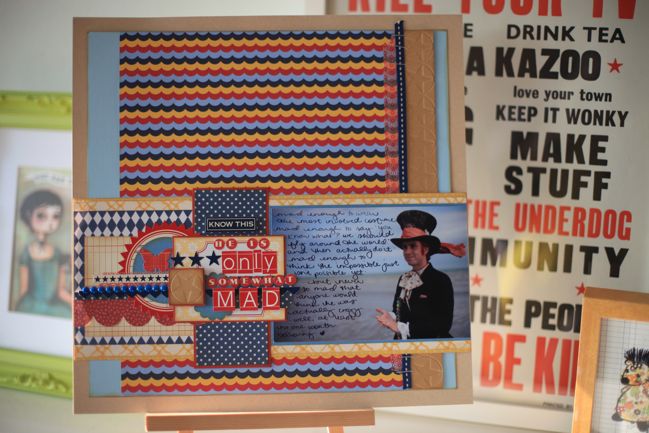 This week, I challenge you this week to scrapbook about books or reading. Go specifically to your favourite book or journal about a wider scope like books you've read over the years. Everything else is completely up to you, so you can take your inspiration in any direction you like! A few years ago, Glitter Girl created a few pages for my Harry Potter album, and there is much Alice influence in my albums too! To get you started on this week's challenge, take a look at these examples from contributing designer Gina Lideros and guest artist Tanya Hubbard.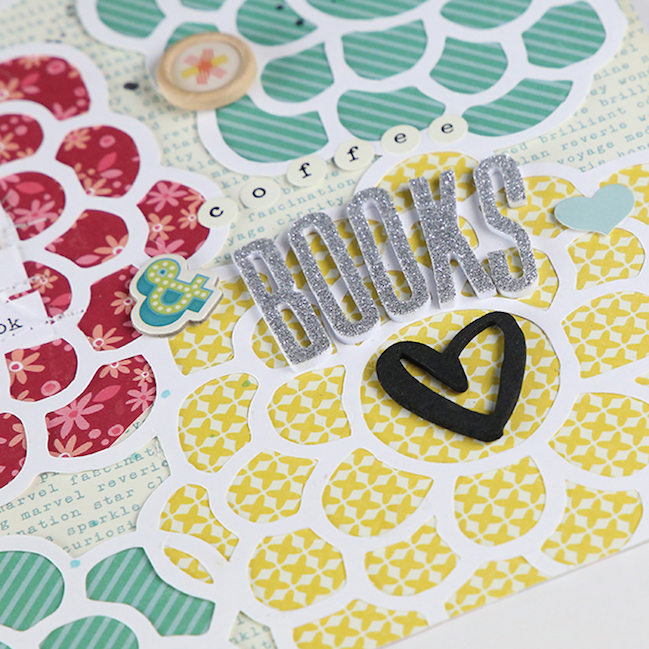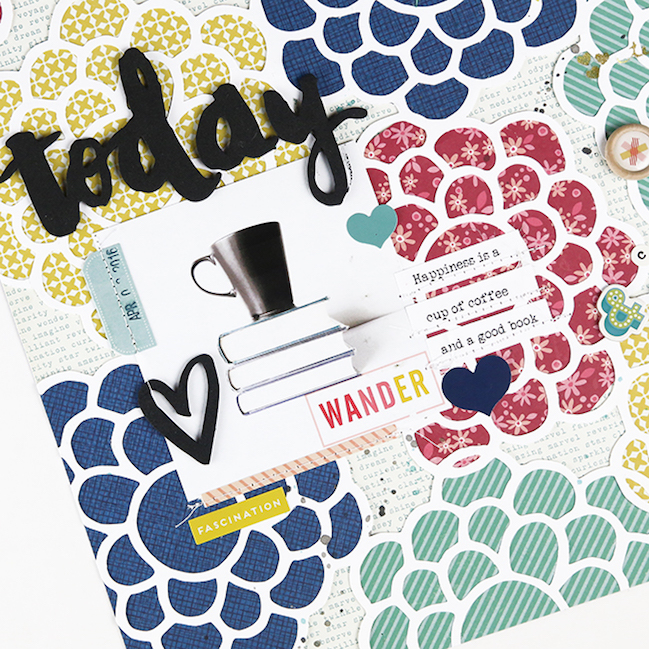 Quality time to myself is a big deal in my household, so I decided to scrapbook about a special moment that is sacred to me – coffee and books. When my children were younger we had a local book store that we were at every weekend – sometimes multiple times a week – and I would grab my favorite coffee while they grabbed their favorite books. I would often get lost in the books and the stories that they told. I always looked forward to a couple of moments of peace. Sometimes it was my only peace at the time because my children were little and my husband was deployed.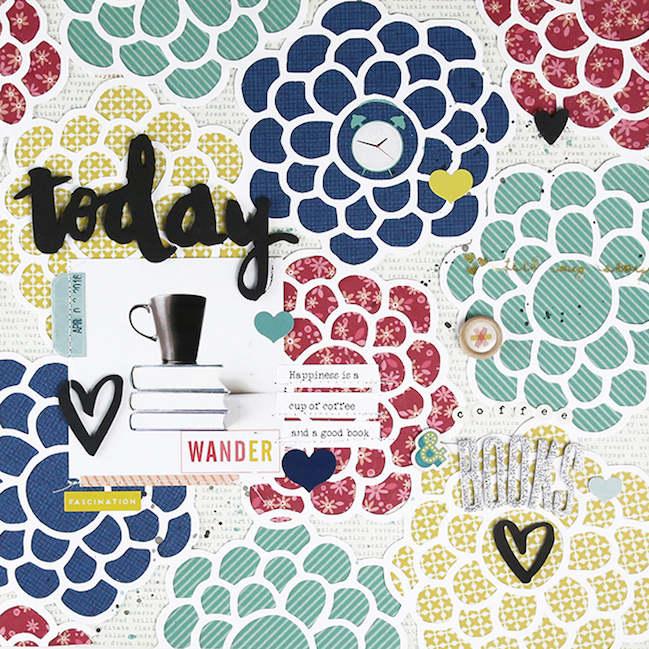 Using my Silhouette software, I used a floral background available at Just Nick. I backed each flower with a different piece of patterned paper and then adhered them onto background paper (Hubble, part of the Starshine collection) I then added bits of spray mist, my photo, and journaling. Pieces from the Shimelle True Stories and original collection were used as well to help bring my layout to life.
- Gina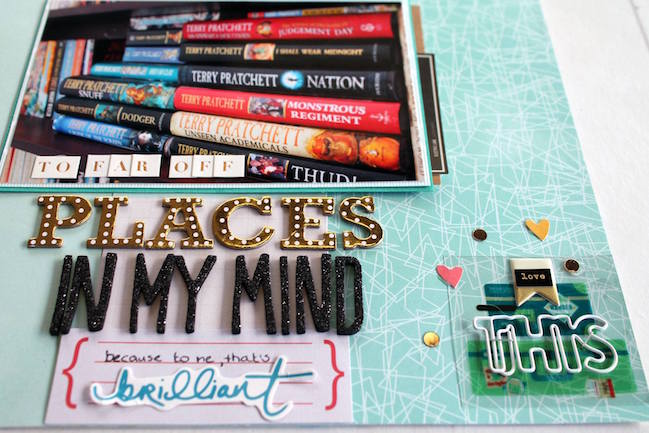 I love the theme for this week, a favourite book. I do feel I might have stretched it a little by going with my favourite author, Terry Pratchett but I do love all of his books, so it fits. I have had in my stash a number of Shimelle's elements from her first collection and thought this was the ideal opportunity to use them and when I looked through her sticker book, I knew immediately what I wanted to do.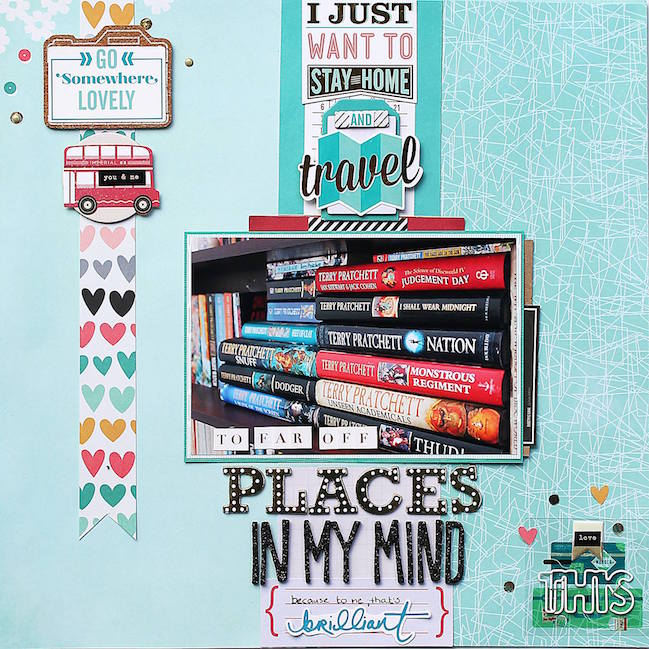 I love long titles and working premade elements into them, so Shimelle's word stickers were perfect to tie in my love of reading and getting lost in a book with my love for creating scrapbook layouts, a win-win all round.
- Tanya
You have a week to complete the challenge and share a link – but of course you're welcome to set your own time schedule. Whatever keeps you happy and creative!
Today's Guest Artist: Tanya Hubbard loves cats, scrapbooking, and her family (not necessarily in that order). You can find more from Tanya on Youtube.

Read more about: scrapbooking-challenges
18 April 2016

Next post: Glitter Girl Adventure 137: An Inky Experiment
Previous post: Scrapbooking with even more photos