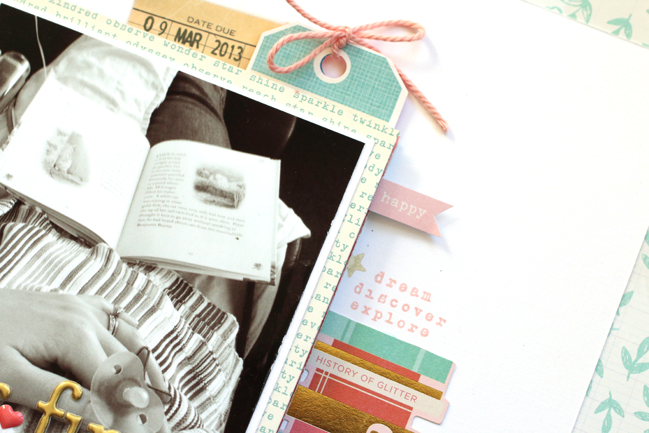 Today I'm delighted to share this beautiful scrapbooking project from contributing designer Meghann Andrew. Meghann and I would both love to hear what stories you love reading to young ones!
I could sit and scrapbook photos about my daughter as a baby all day long. Being a preemie, she was a very cherished, loved baby, and everything about her amazed me- from those tiny fingers and toes to her soft baby skin. However, I don't have that much of a story to tell about her as an infant. She really didn't do much besides eat, sleep and … well, I'll digress. Now that she is a toddler, I have so much more to write about, including the funny things she says, and how she fearlessly jumps off of everything, looking to me for approval afterward.
But, I still go back to those baby days and look for stories to tell. Stories that may be deeper than, "today you rolled over for the first time." That's when I found the photos of myself reading my daughter her first story, when she was still in the NICU, a mere two pound little creature laying on my chest. Yes, reading Peter Rabbit to her for the first time was monumental, but there is so much more to the story than that. By introducing a story to my child, I was also sharing with her a world in which she could go anywhere and dream anything- a magical place where bunnies wore little blue coats and everything turned out all right in the end. I wanted my layout about this event to reflect some of that magical place.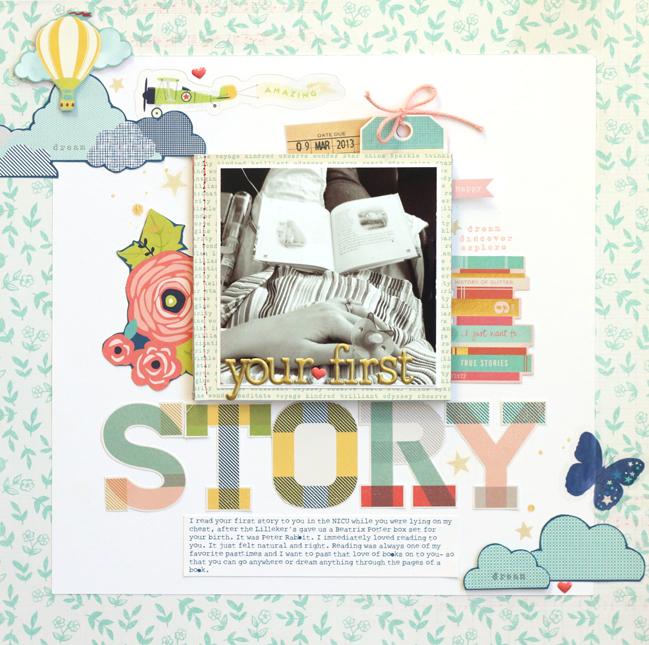 The trouble is, I had an idea straight away of how I wanted my layout to look, and it only included one photograph. However, I had several that told the story, including an image of the book that I wanted to include. So, since my layout was about a book, I decided to also create one to house my photos in a neat arrangement on my page.
While I created the layout, I created a process video to show you just how easy it was to bring together.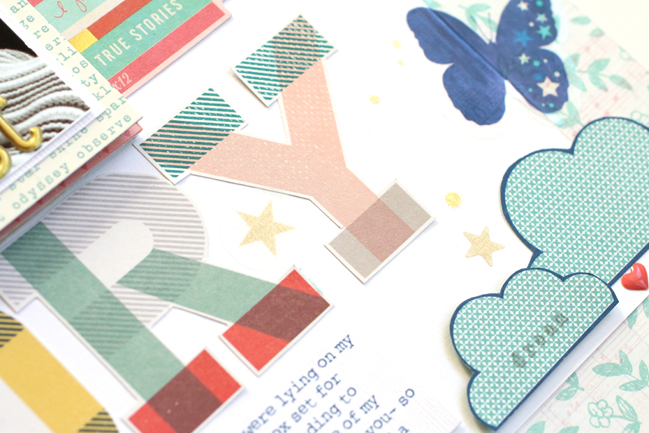 This soft, dreamy layout is exactly what I had hoped it would be when I sat down to create it, and I love that I have an interactive book to flip through and remember this beautiful moment that I shared with my baby daughter.

Read more about: scrapbooking-videos
08 April 2016

Next post: Weekly Challenge :: Scrapbook with Numbers
Previous post: Glitter Girl Adventure 135: Entry Level Layers