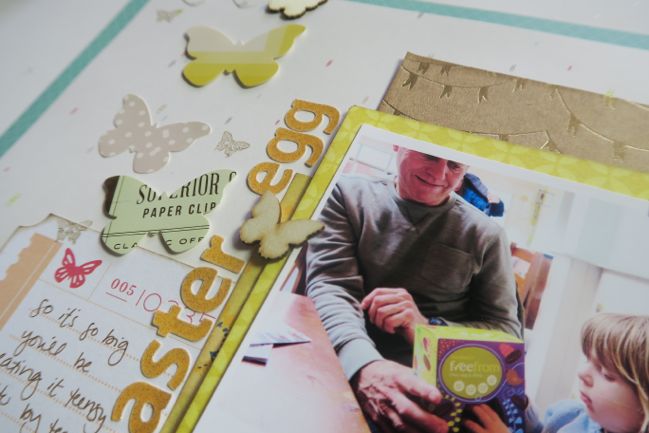 Time for the next NSD challenge! It requires a stamp or two, but it's simple as can be!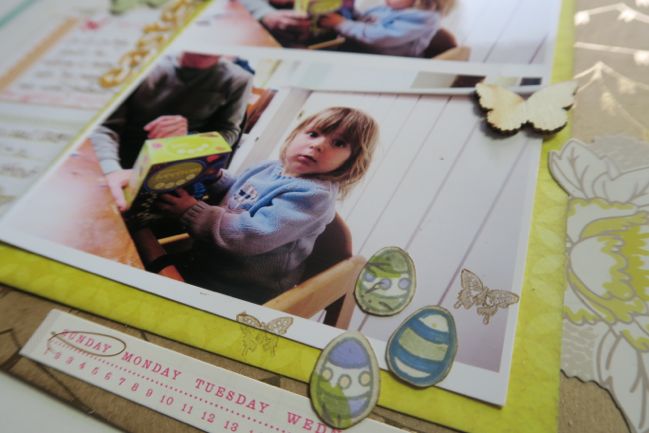 Select the photos for your scrapbook page and also an image or two to stamp. Stamp your designs onto paper scraps or plain cardstock, fancy them up in any way you like (colouring, embossing, glittering perhaps!), cut them out and embellish your page using these stamped images right on top of your photo!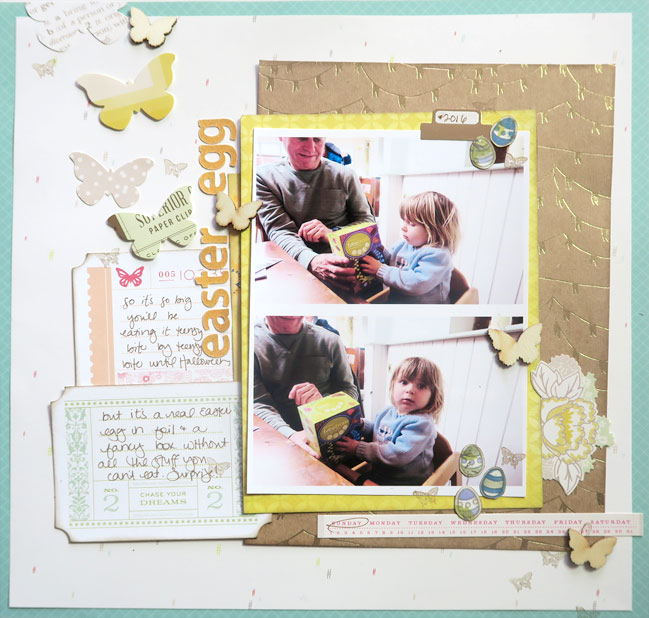 I went for a little scattering of Lawn Fawn Easter eggs for some simple embellishment down the side of the photos. Guest artist Jossie Segura has a super cute twist for this one…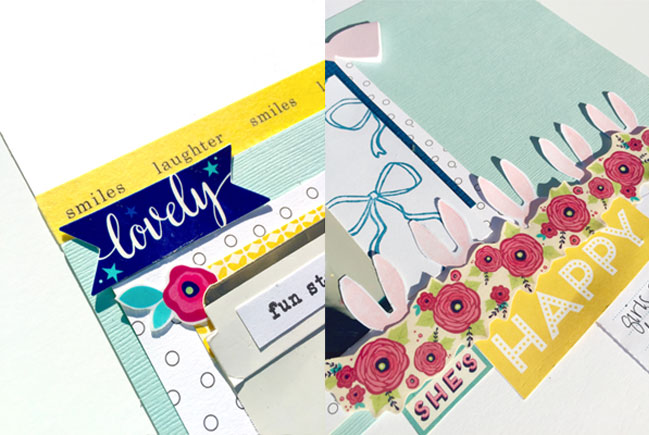 She stamped hats for the people in her photos!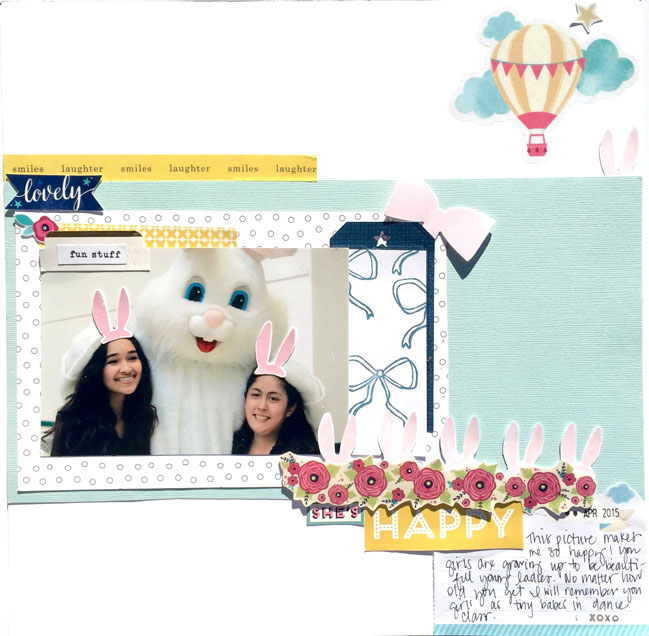 I really loved this picture and knew it had to be used on a layout. This photo is of my daughter and niece. They were inseparable when they were little but are now growing into their own. This photo for me captures them being silly and young at heart. I went a little crazy stamping the bunny ears then cut around them to make it appear as the bunnies were hiding behind that beautiful Starshine washi. I also loved using the Starshine clear stickers. I did my journaling on the adorable notepad that comes with the Starshine rotary phrase stamp.
Your turn! Stamp your favourite image and find a way to pop it on top of a photo. Share your page with us here!

Jossie M. Segura loves cupcakes, bows, and pretty paper. Find more from Jossie on Instagram, Pinterest, and her blog.

Read more about: scrapbooking-challenges
07 May 2016

Next post: Repeat a shape on your scrapbook page
Previous post: Scrapbooking with fabric and lace