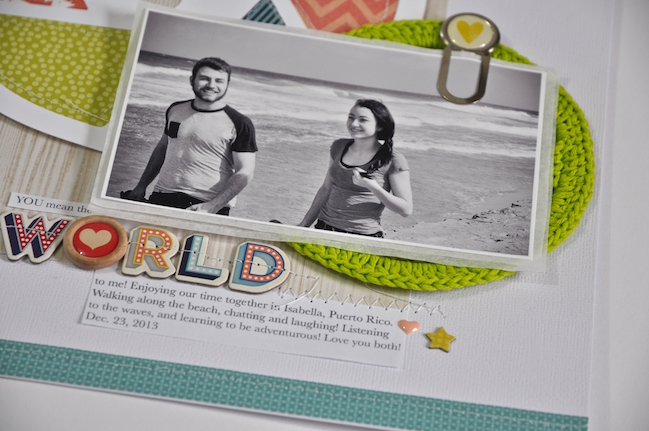 Today I am so happy to welcome contributing designer Leigh Odynski with her insight into getting more from your patterns and favourite pages! I also have an exciting announcement about this weekend (as in tomorrow!) at the end of this post, but first of all, Leigh!
While perusing the beautiful papers in Shimelle's new Starshine line with American Crafts, I was really drawn to the globe paper. This design not only works wonderfully with travel themes, but also with layouts about anyone and anything you love! Thinking about the world kept leading me back to the thought that my kids mean the world to me. Of course, this could be anything that means the world to you. The little globe and flower motif on the patterned paper was just begging to be detail cut, so detail cut I did! Adding more globe shapes in the other embellishment areas and circles to continue the repetition of shape rounded out my design. What means the world to you? What do maps and globes inspire you to create?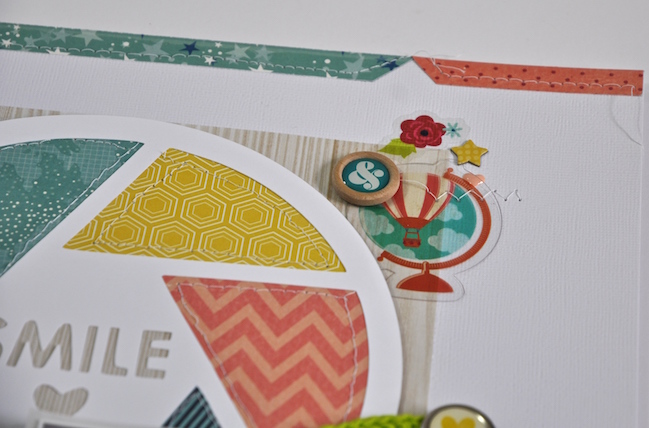 An easy way to get your scrapbook page layout together quickly can be to start with a sketch, or to look at layouts you've already created and love! That's what I did with this page, starting with a fave layout I created last fall with the True Stories line. One way to use the same design but create layouts that look very different is to vary the geometric shapes that take up the space on the page.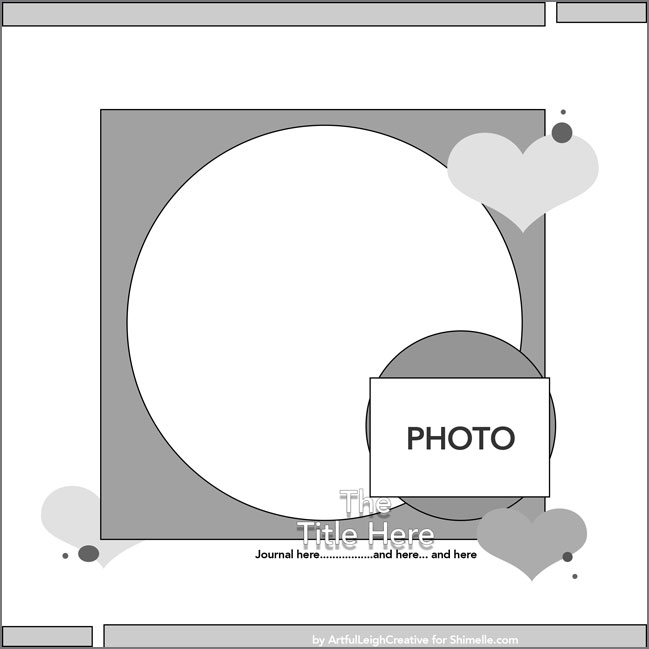 In that original layout, I used a cut file with a honeycomb design of several hexagons and matted my photo with a crocheted flower, but when I converted it to a sketch, I simplified those shapes to circles. That meant I could approach this new layout with the same page design but a new look. I could use this sketch yet again with a very different look by using just one very busy patterned paper for the large circle rather than the mosaic look to the circle with all the different paper scraps that I went with this time. And of course things would look different still if the smaller circle was made from paper, vellum, transparency, or fabric rather than the crocheted mat! (If you prefer a PDF to make the sketch easy to print, you can find that here.)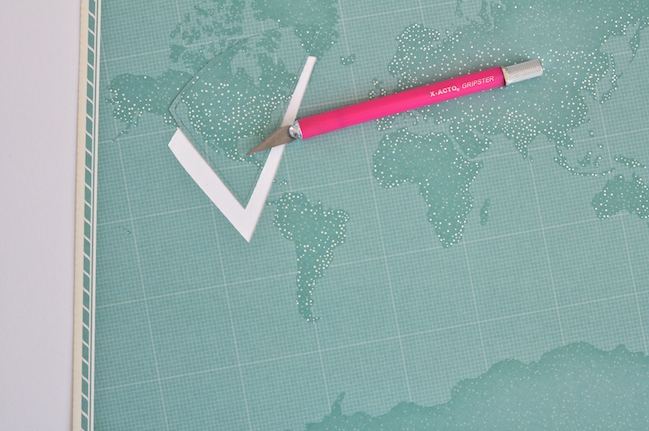 Speaking of that big circle, start with any cut file and any paper you like (I used this cut file and white cardstock), then add different patterns behind it. I cut around the negative shapes left on the mat with an X-acto Knife. Love that the Starshine line has so many great patterns to choose from! This technique is a great one for getting more from your scraps or from a favourite 6×6 paper pad.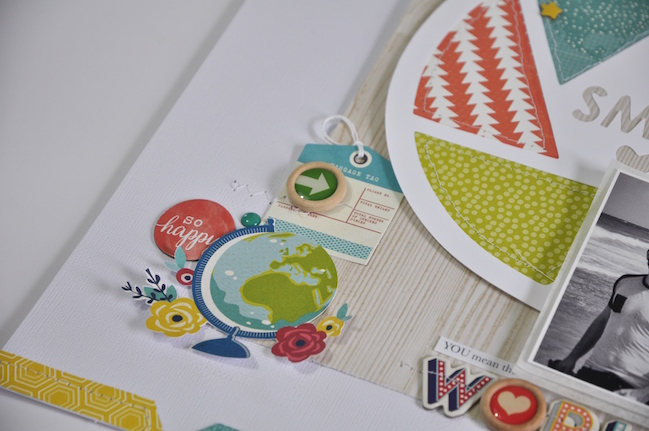 Adding the light woodgrain paper from Amy Tangerine's Rise and Shine collection behind the cut file softened and grounded the shape in the overall design. Then I could use the remaining space for embellishment, thinking about that 'means the world' symbolism and having fun picking adorable embellishments like these Starshine chipboard stickers and Starshine ephemera, which includes pieces in transparency as well as printed cardstock.
I'd love to share my process with you here, if you have a moment to watch and relax!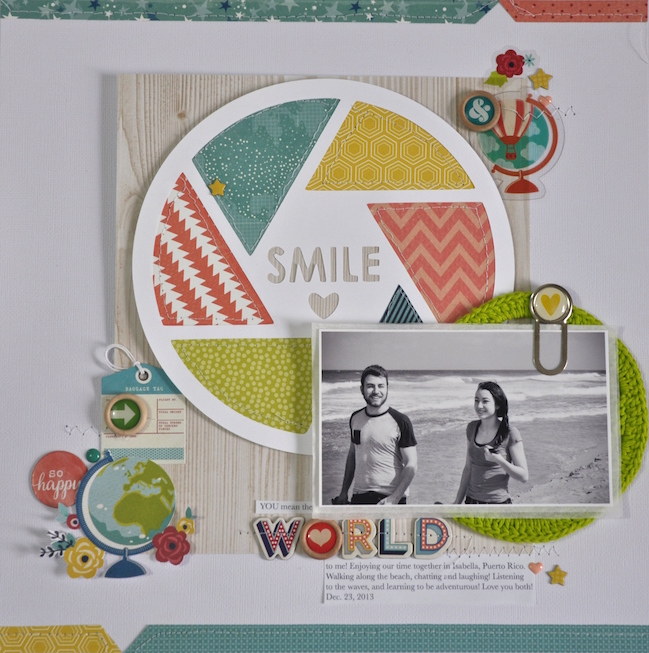 I love to use the patterned paper in a way that is meaningful to me, and for each of us that will be different. Look at your patterns and think about what story it can help you tell. What patterns have a symbolic meaning to you in this same way? Of course those globes could work for travel pages, but there are definitely other ways to interpret them. Don't you love when you see other designers and memory keepers work and think, "Oh I never thought of that!". I know I do. I love the infinite possibilities, and endless creativity this hobby offers. Here's to telling your stories, creatively!
---
Now about that announcement: this weekend includes Mothering Sunday here in the UK, and whether that applies to you or not, I'm hoping you have some crafting time this weekend. If so, please join us for an online scrapbooking weekend! Starting Saturday morning at 8am UK time and running until Sunday evening, there is a full schedule of ten different scrapbooking challenges with new projects, videos, downloads, and all kinds of fun. There are some prizes, some special guests, and maybe an announcement or two! All you have to do is show up and join in as you can. We'd love to see you! Happy scrapping indeed!

Read more about:
04 March 2016

Next post: Welcome to the {Scrapbooking} Party!
Previous post: Weekly challenge: Take inspiraton from maps or globes