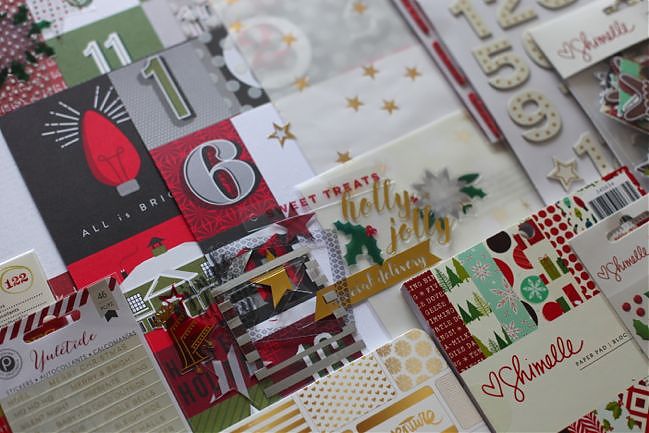 It's midday here so the remaining kits and stamps are now available, and you can take a look inside at all the details with a video.
Stamps and kits are now available for purchase here. Stamps ship worldwide, and kits are most economical for delivery to the UK or at the most Europe, as otherwise you're likely to find the shipping costs prohibitive when getting the heavy box to another continent. In the US, you can find similar offerings at Blue Moon Scrapbooking*, Scrapbook.com*, A Cherry on Top, Scrapbook Generation, and Paper Issues. This kit from Studio Calico includes a few of the same items in a smaller kit. In Australia, take a look at this kit from Scrappy Canary. In Canada, a few JYC participants have given a big recommendation of Clipper Street Scrapbooking, who are a bricks and mortar store in Langley, BC, but might be able to help if you give them a call.
A note on numbers: there are a few days left for pre-ordered customers to pay their remaining balance, which means I have a certain number of kits available now but I may have a few more. If the kits and stamps available now sell out, I will open a waiting list and fill those orders in the order received.
I think that's everything, but feel free to get in touch if you have any questions. Thanks so much!
Click here to purchase a kit or stamps!
*denotes affiliate link.

Read more about:
15 November 2015

Next post: Join in with Journal your Christmas 2015!
Previous post: Christmas in a Box 2015 and limited edition Christmas stamps available now