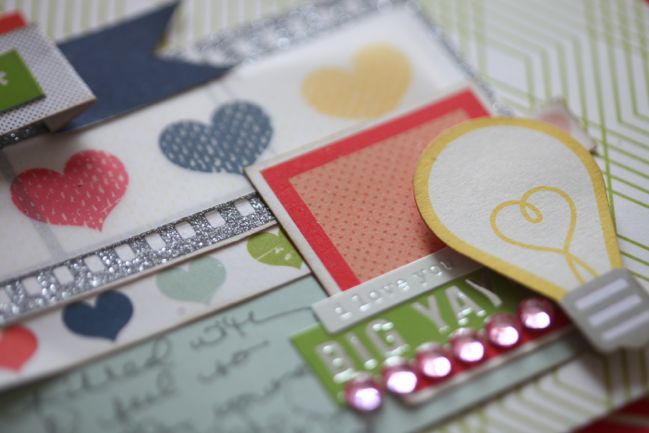 While trying to find the right balance in living life first and scrapbooking it second (and possibly remembering to do the laundry third), I've found myself very grateful for a few strategies that have always helped me get the most from my scrapbooking supplies and my scrapbooking time. I've long wanted to avoid those creative moments of just staring at a piece of paper and willing it to tell me exactly what to do, but now I am so aware of any time I spend standing still at my scrapping desk. I need to move, I need to cut paper, I need to stick things together with glue and write things down with my pen and all those basic things that we know are at the heart of this craft but can often put to the side while we scroll through another hundred ideas on Pinterest, looking for the very best technique to try on our next page.
Ready Set Scrapbook is an online video workshop designed to help you stop staring at the paper and start your scrapping engine. In three videos, it covers three quick composition strategies that help me work quickly while making use of the supplies I love (rather than saving them for a rainy day) and still making sure my photos and writing are at the heart of my designs, even though I love my embellishment. I hope you will find it useful in creating pages that are filled with love and made with whatever time you have to scrapbook right now.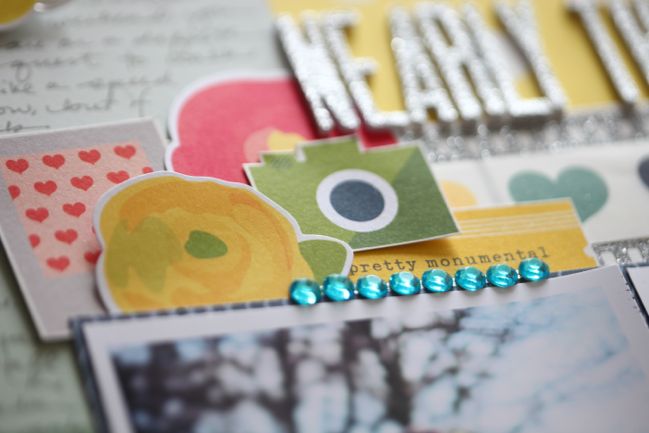 The full course is 82 minutes of video divided into three episodes, and also includes a PDF with six page examples – the three pages shown from start to finish as well as three additional designs following the same steps. All six examples feature the True Stories scrapbooking collection, but the tips are not specific to these papers and are designed to allow you to work with any supplies you select. There is also a forum to discuss and share your work (or you can share your pages on social media via a class hashtag), and you're also welcome to email me with any questions as you work through the course at your own pace.
This class is just £5 or $8, and if you have watched many of my videos, there will certainly be some familiarity here as I'm sharing the process that is tried and true for me! But the pages are all new and I have not presented these design steps as one complete process before, right through from a new supply purchase through to three completed layouts. You do not need special tools to follow along – I do use a heart punch on one page, but nothing is cut with a Silhouette or other fancy gizmo. The pages are all 12×12 and feature either one or two photos each, using 4×4 or 4×6 prints, but the number and size of the photos could be varied for your needs.
Students who came to my classes at Chocolate Quente in Portugal, don't sign up! You will have access to this as part of the class you attended and do not need to pay. Thank you so much for coming to class.
You're welcome to pay in dollars or pounds by clicking the corresponding image above. This will take you to Paypal, where you can either log in and pay from your Paypal account OR complete your purchase with a debit or credit card without logging into any account. All class registrations are processed by hand, so this is not an instant access item. You will receive your receipt email instantly then a class welcome email, which I always aim to process within twenty-four hours. If you don't receive that welcome, do check your spam folder and then don't hesitate to email me to make sure everything is all clear for you!
Thanks so much for your continued support, and whether you join the class or not, I hope you find yourself scrapping more than staring when it comes to all that pretty paper in your collection!

Read more about: classes american-crafts
05 June 2015

Next post: How to use letterpress plates with the Big Shot (and a travel layout process video!)
Previous post: Cut, Stick, Stamp :: Card & Scrapbooking Ideas for a Springtime Kite Stamp Set