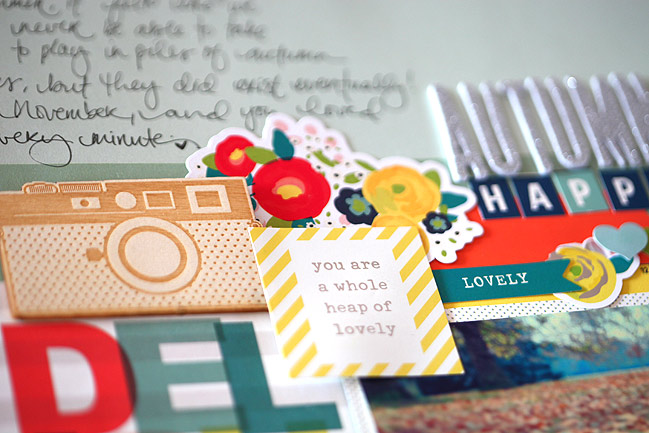 This week, it has made me giddy to see what the talented design team at American Crafts created with the True Stories collection. You can find a whole week of scrapbook pages, cards, and home decor ideas with all that saturated colour and pattern on the AC Studio blog.

There's also a little bit of the surreal for me in that week of posts, as we filmed quite a few videos with the new collection in January just after CHA, and it's time to share them now! I usually share videos with you a few days after they are filmed, so it feels a little different, but it was lovely to film with the whole crew in the AC studio. There was even someone to remind me not to make stupid faces while cutting and sticking. I know, that probably would have been your favourite part. Let's just say sometimes the concentration face is right to be hidden away with just my hands on show! My hands never stick out their tongue to concentrate.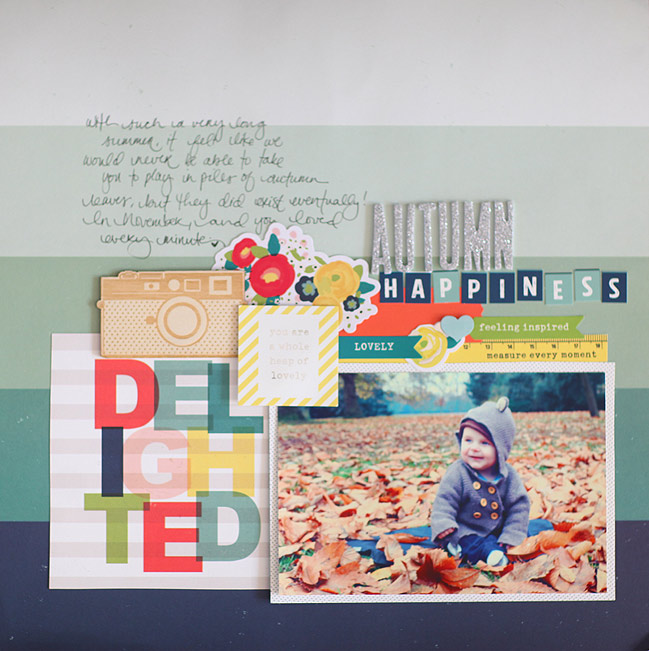 True Stories products are just starting to ship – there are a few that have made an early appearance at Hey Little Magpie here in the UK. I've been keeping an eye on the US retailers but haven't seen it show up just yet. Very soon – and I will shout when it does! And I'll have plenty more ideas and videos to share with you as it hits stores and kit clubs.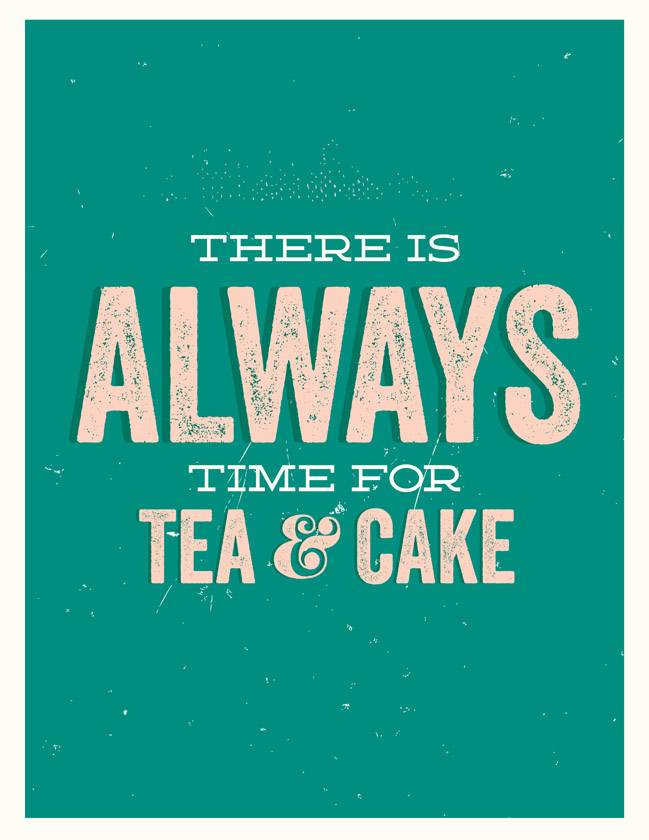 And because I truly believe in the power of hot beverages and baked goods, please feel free to save this printable! Click here to download as a full size PDF.
Wishing you a fabulous weekend with any problems cured by tea or the remainder of the Easter chocolate. Happy scrapping!

Read more about: american-crafts scrapbooking-videos
10 April 2015

Next post: As it Happens scrapbooking video :: An Autumn Stroll
Previous post: As it Happens scrapbooking video :: Is Disney about the queue or the ride?