Continuing the weekend with a bit of colourfully scrappy happiness, please welcome Alexsandra Gadji, Nicole Samuels, and Ida Rosberg to share their beautiful pages, with just a touch or a big helping of colour! -Shimelle
Aleksandra says: I am a huge fan of the Shimelle collection! The colors and the patterns are so inspiring and easy to work with. My starting point for this layout was the gorgeous Jemison Glitter Stripe paper. I wanted to work with those diagonal stripes, so I cut out some of them and adhered them on the cute Hurley polka dot paper. With my base done, I did what I always do. I pulled out those awesome embellishments and started to move them around. Scrapping with the Shimelle collection is a pure joy!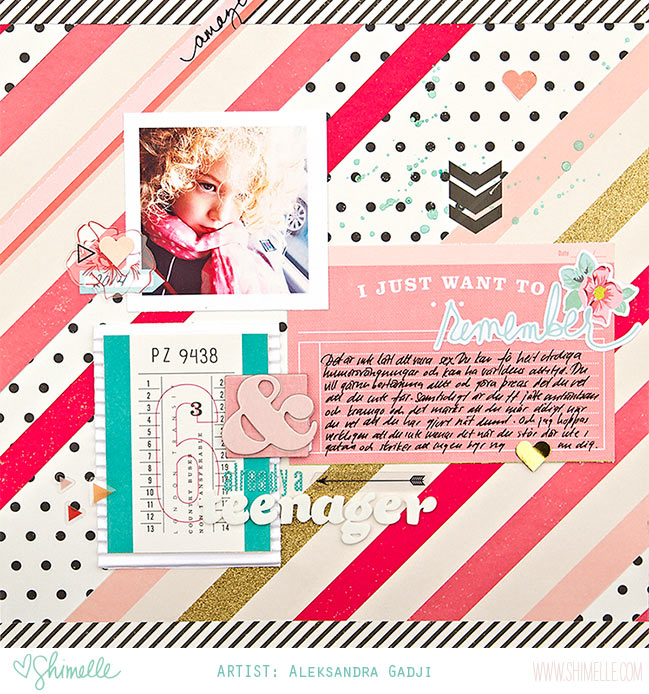 Alex's first scrapbook page was about her newborn baby girl and made in turquoise in 2008. See more of her work at Colors of Alex.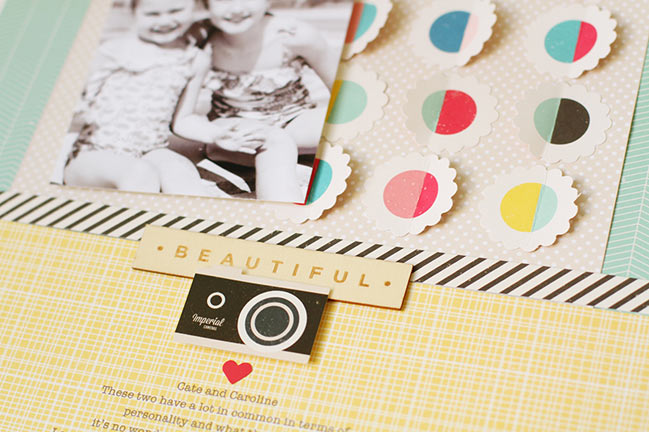 Nicole says: This page was inspired by the Baxter patterned paper design. I loved the colors in the split circles and thought they would make a fun background design. I used a scalloped edged circle punch to punch out a bunch of the circles and then arranged them in a grid on my page. Since the colors reminded me of summertime, I created the page for a sweet photo of my daughter and niece on the beach. The simple "beautiful" veneer piece was a perfect title along with the vintage camera sticker.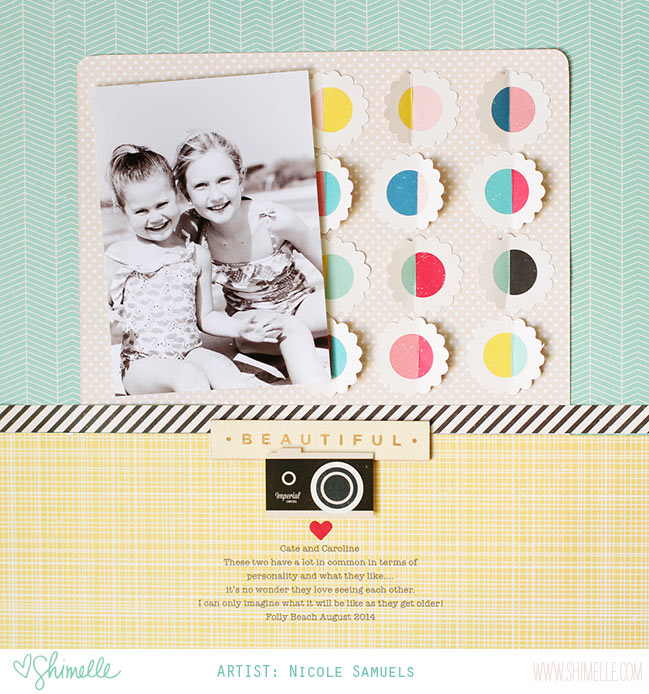 Nicole Samuels' first scrapbook page was about her wedding day and made in a rainbow of pastel colors in 2001. See more of her work at her blog.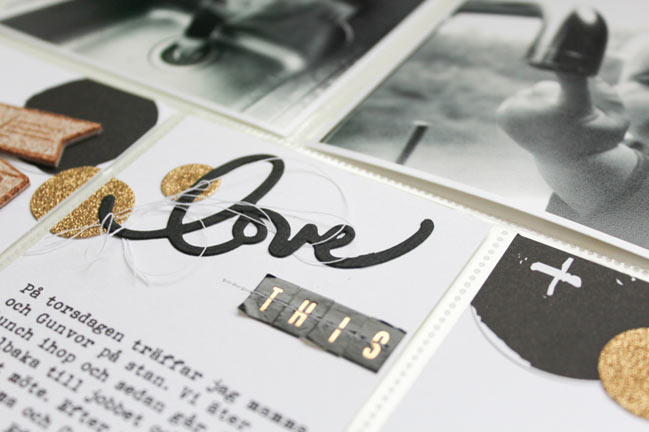 Ida says: When I got this guest assignment I wanted to do something with the die set. I love a good set of dies! The set from Shimelle is very versatile and I use it often. I like to use the globe die for my title card on my Project Life spreads. This time I cut out one globe from black cardstock, one from gold foil and one from cork. Then I took the pieces I wanted from every globe and glued them together! An very easy way to make different results with the same die.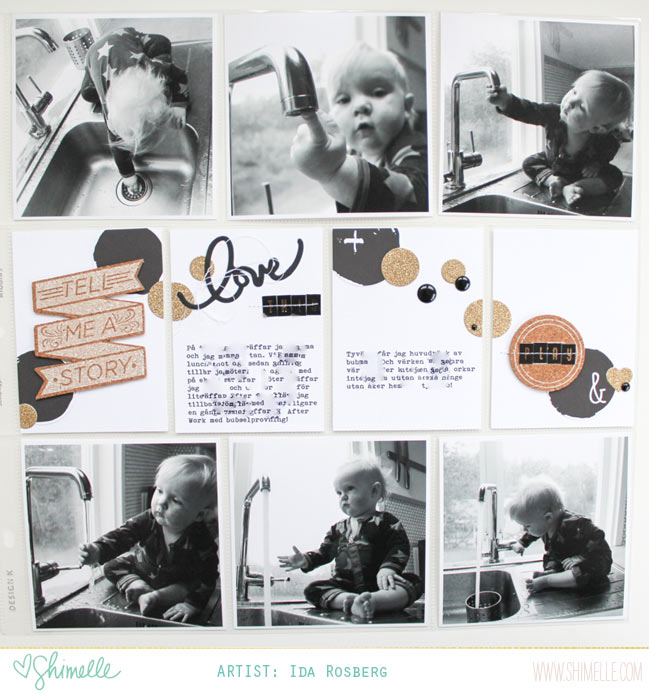 Ida Rosberg's first scrapbook page was about meeting her husband and was made in white and blue in 2010. See more of her work at Iddy Pop.
One note about the Journal your Christmas stamps in the previous post:
At the time of this post going live, there are just a very few stamps left, I'm afraid. If you try to make your purchase and it keeps leading you back to the homepage, it may very well be that they are sold out. I will update in the morning, but for now it's late evening here so I'm stepping away from the computer for a while! Have a lovely night and thank you for your tremendous support!

Read more about:
29 November 2014

Next post: Join in with Journal your Christmas 2014!
Previous post: Christmas in a Box 2014 and limited edition Christmas stamps available now