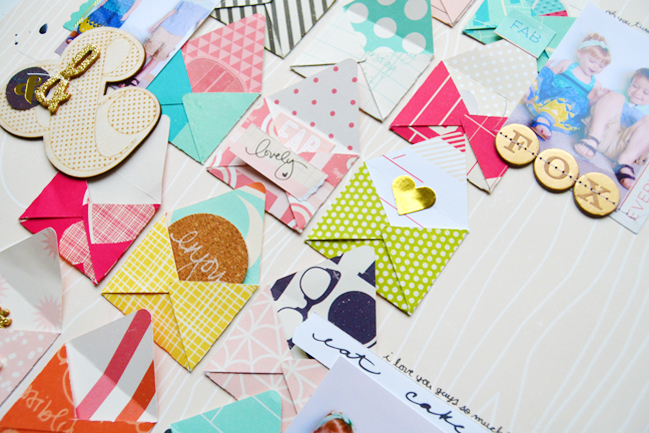 Hi, my name is Paige, and I'm addicted to patterned paper! (Hi Paige!). The more patterned paper I can use on a layout, the better! For this layout I wanted to create a semi-background of mini envelopes using most of the papers in the lovely Shimelle collection.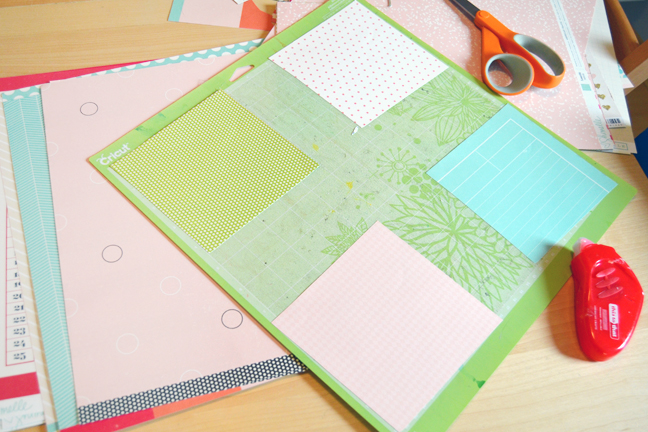 Die cut fifteen small envelopes from patterned papers.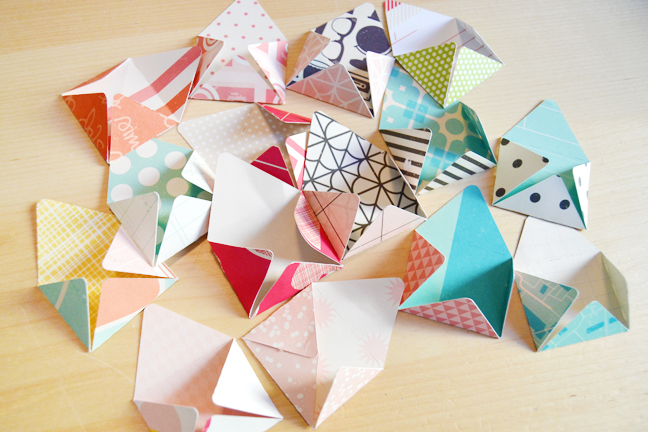 Fold the envelopes on the score lines.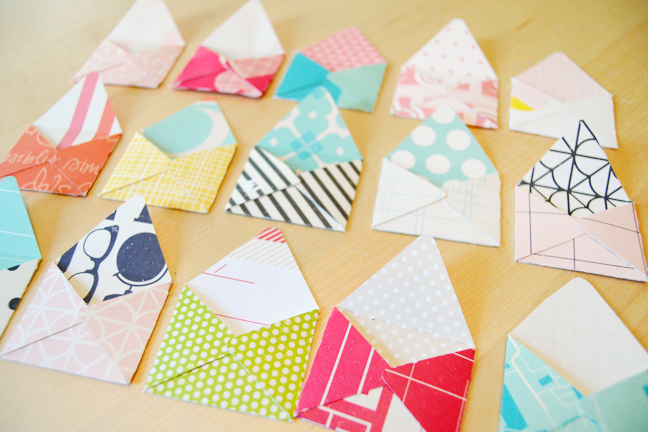 Glue the envelopes so they hold their shape.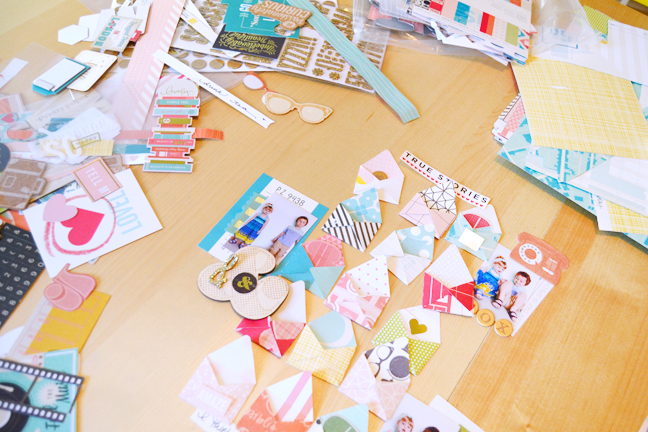 Start building your layout with the envelopes down the center in a 3 × 5 grid. Try tucking small embellishments into the envelopes. Consider adding journaling on a tag in one of them.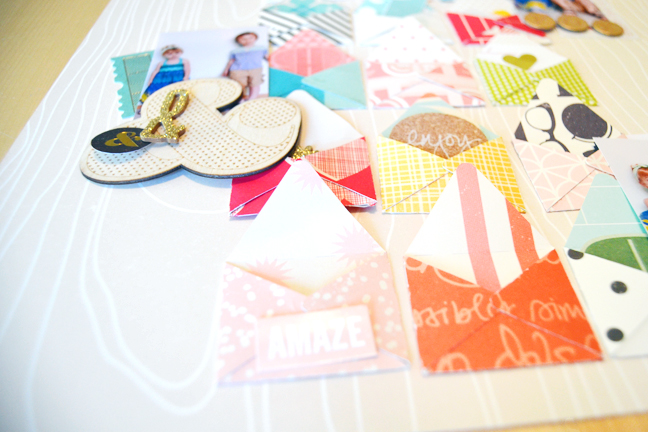 Choose a background paper or cardstock then glue everything in place. I usually use cardstock for my backgrounds, but I love the subtle woodgrain pattern of the "Hall" paper.
| | | |
| --- | --- | --- |
| Paige Evans has been scrapbooking since she was sixteen years old and worked at her first job at a local scrapbook store. The first time she put pictures and papers together it was a match made in heaven! She is the design team manager/blog hostess for American Crafts, on the creative team for Studio Calico, and on the digital creative team for Ali Edwards. While not scrapbooking she makes pacifier clips for her etsy shop. Paige is the mother of two adorable children – Fox age four and Jane age two. She and her husband Chris have been married for seven years and currently live in Grafenwöhr Germany where Chris is a dentist for the US Army. You can check out more of her and her work on her blog, Instagram, Etsy shop, Pinterest, and Studio Calico Gallery. | | |

Read more about:
10 November 2014

Next post: Inspired By... a new online scrapbooking workshop
Previous post: Christmas Planners: A Scrapbooking Tutorial by Cara Vincens